Mitt Romney Is Both Right and Wrong: Podcast
The #Resistance GOP mixes tonal civility with foreign-policy hawkishness and immigration amnesia.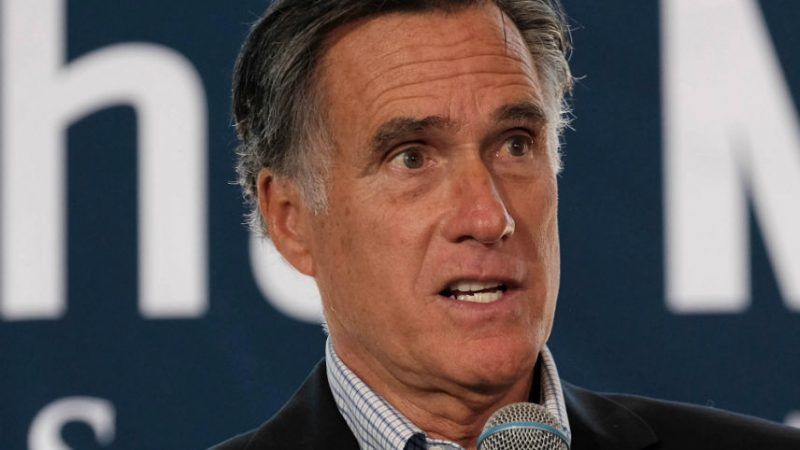 (Christopher Brown/ZUMA Press/Newscom)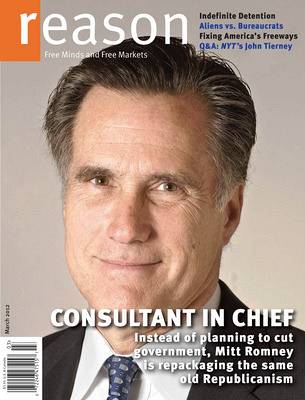 The man whose immigration policies Donald Trump once called "maniacal" and "mean-spirited" has D.C. all in a tizzy with his new #Resistance op-ed, as Robby Soave detailed this morning. So does Mitt Romney have a point? Or is he whitewashing his own contributions to incivil politics and unsound policy?
"Both" is pretty much the conclusion of today's Reason Podcast, editors' roundtable edition, featuring Katherine Mangu-Ward, Nick Gillespie, Peter Suderman, and me. And speaking of 2020 speculation, we also discuss Elizabeth Warren, Justin Amash, and (of course!) Dave Barry.
Subscribe, rate, and review our podcast at iTunes. Listen at SoundCloud below:
Audio production by Ian Keyser.
'Auld Lang Syne' by Wooden Shjips is licensed under CC BY-NC-SA 3.0
Relevant links from the show:
"Senator-Elect Mitt Romney, Welcome to the Resistance," by Robby Soave
"Mitt Romney Reminds Us That Trump Isn't as Extreme on Immigration as the 2012 GOP," by Matt Welch
"Consultant in Chief," by Peter Suderman
"House Dems' Plan to Reopen the Government Probably Won't Work. Thank Trump," by Joe Setyon
"'We've Moved Off the Five.' Trump Already Caving on Border Wall Demands. Good for Him," by Nick Gillespie
"The Government Shutdown Shows Congress Is More Incompetent Than Ever," by Veronique de Rugy
"Surprise! Looks Like Elizabeth Warren Is Running for President!" By Joe Setyon
"Sen. Warren Has a Plan to Socialize Pharmaceuticals," by Elizabeth Nolan Brown
"Elizabeth Warren Challenges Trump's Protectionist Tariffs for Not Being Protectionist Enough," by Eric Boehm
"Democratic Presidential Hopefuls Have Big Plans for 2020: They Want to Spend More Money!" by Peter Suderman
"The Complex, Childish Identity Politics of Elizabeth Warren's Native Heritage," by Nancy Rommelmann
"Elizabeth Warren's Terrible Policy Views Are More Disqualifying Than Her Dubious Ancestry Claims," by Robby Soave
Don't miss a single Reason Podcast! (Archive here.)