Chapman U. President Doesn't Want His Campus 'UnKoched': Podcast
Daniele Struppa says progressives who would deny money simply because of who gives it pose "a grave threat to academic freedom."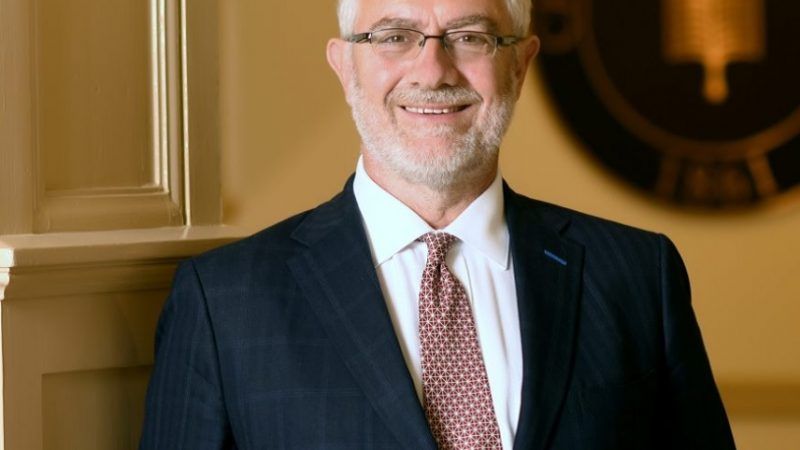 "The demand that research funding be declined because of its origin poses a grave threat to academic freedom," Daniele Struppa, the president of Chapman University, wrote earlier this year in The Wall Street Journal. "I am being asked to turn down donations from the dreaded Koch brothers, even when…the proposal for funding was inspired, developed and fully fleshed out by my faculty, in the most important exercise of their own academic freedom."
In the culture wars playing out on the nation's campuses, Chapman University, a private university about 90 minutes south of Los Angeles, is one of the hottest combat zones. The university received $15 million to help fund The Smith Institute, which seeks to bring the study of economics and of the humanities together in a way that benefits both sides. The Smith Institute is named both for Adam Smith, widely considered the father of economics, and Vernon Smith, the 2002 winner of the Nobel Memorial Prize in Economics.
Because some of the money to fund The Smith Institute came from the Charles Koch Foundation, some students and faculty are protesting the Institute and demanding that the university return the gift. Across the country, groups organized by "UnKoch MyCampus" are pushing for schools to return any money from libertarian philanthropists Charles and David Koch, arguing that the money comes with ideological strings. (Disclosures: Reason Foundation, the nonprofit that publishes this podcast, receives money from the Koch foundation and David Koch has been on our board of trustees for over 25 years.)
But do funders actually dictate university research and teaching? Or is this simply an attempt to quash ideological diversity? And in an age when the humanities—the study of history, literature, art, philosophy, and more—are rapidly declining at universities, what are the best ways to revive interest in the very activities that make us, well, human? Those are some of the questions I put to Daniele Struppa in a conversation recorded at FreedomFest, the annual libertarian gathering held each July in Las Vegas.
Subscribe, rate, and review our podcast at iTunes. Listen at SoundCloud below:
Audio production by Ian Keyser.
Don't miss a single Reason Podcast! (Archive here.)