Congressional New Year's Resolutions
Read bills before voting, and other ways Congress can be less terrible in 2018.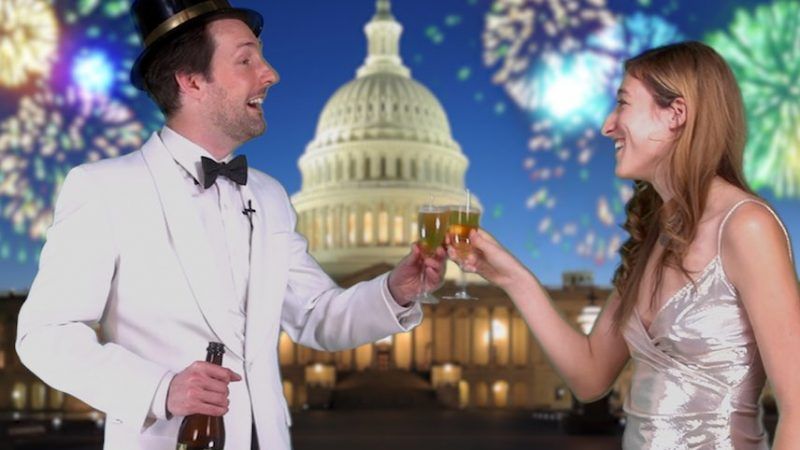 As 2017 thankfully limps to its conclusion, we turn our sights to 2018 and ways in which Congress can be less awful. In this special holiday edition of "Mostly Weekly" Andrew Heaton comes up with some out-of-the-box ideas for our legislators:
And, of course, what to do about that shrimp running on a government-funded treadmill.
Mostly Weekly is hosted by Andrew Heaton with headwriter Sarah Rose Siskind. Watch past episodes here.
Script by Andrew Heaton with writing assistance from Sarah Rose Siskind
Edited by Austin Bragg and Sarah Rose Siskind.
Produced by Meredith and Austin Bragg.
Theme Song: Frozen by Surfer Blood.