Kevin McCarthy Announces Impeachment Inquiry Into Joe Biden
The investigation could look into "allegations of abuse of power, obstruction, and corruption" related to the president's involvement in his son's foreign business dealings.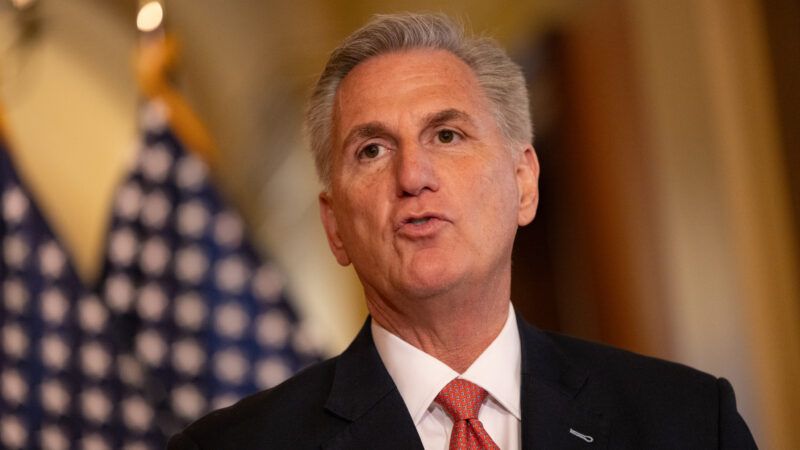 (Julia Nikhinson/Sipa USA/Newscom)
House Speaker Kevin McCarthy (R–Calif.) announced today that the House will launch an impeachment inquiry into President Joe Biden's links to his son Hunter's foreign business dealings.
"I do not make this decision lightly. Regardless of your party or who you voted for, these facts should concern all Americans," said McCarthy during his announcement of the investigation. "The American people deserve to know that public offices are not for sale and that the federal government is not being used to cover up the actions of a politically associated family."
McCarthy referenced revelations from pre-existing House committee investigations that he says deserve further inquiry in the form of an impeachment investigation.
They include Biden's participation in phone calls with Hunter Biden's business partners, $20 million in payments made through shell companies to the Biden family and associates, and the allegations from one FBI informant that the Biden family accepted illegal bribes as part of these business dealings.
"These are allegations of abuse of power, obstruction, and corruption, and they warrant further investigation by the House of Representatives," said McCarthy, adding that an impeachment inquiry will give House committees the powers they need to conduct a more thorough investigation.