Nigeria Looks To Reduce State Role in Energy Sector
The new administration plans to end the state monopoly on oil and gas.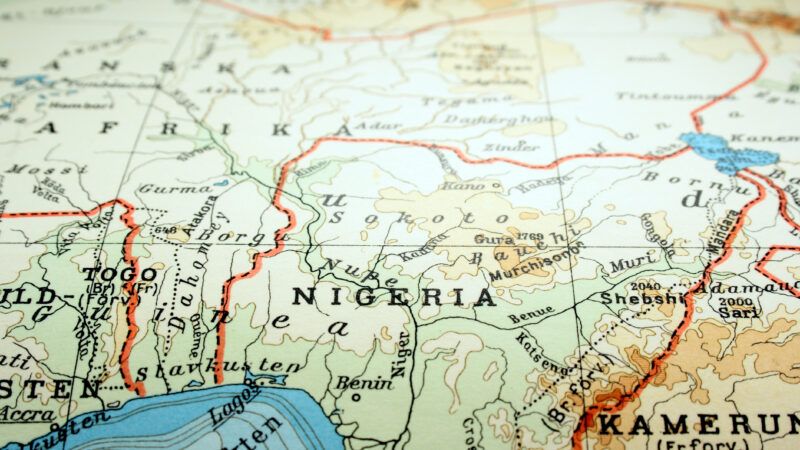 Nigeria's new government may reform the country's energy sector to limit the state's role in the production and sale of oil and gas. 
According to Reuters, advisers to newly-elected Nigerian President Bola Tinubu recommended that the government reduce its stake in the state-run Nigerian National Petroleum Corporation (NNPC) to a minority position in order to raise $17 billion in revenue. The plan also proposes unifying Nigeria's multiple energy regulators into a single body, noting that "governance and regulatory concerns have eroded investor confidence, diverting private capital needed for the development of critical oil and gas infrastructure."
This move comes after Tinubu announced an end to Nigeria's fuel subsidies during his May inaugural address, promising to "re-channel the funds into better investment in public infrastructure, education, health care and jobs that will materially improve the lives of millions."
Despite the benefits of cheaper refined fuel that Nigerians gained from the subsidy, its tremendous cost—almost $10 billion in 2022—burdened the government and left little revenue for the state to do anything other than pay off debt. 
Furthermore, the distortionary effects on prices caused by the fuel subsidy led to the overconsumption of fuel and the diversion of resources from more productive sectors of the economy.
"It's a tremendous step in the right direction in terms of just making the economy function along more free market principles than before," says Marian Tupy, a senior fellow at the Cato Institute. "There's a lot of wastage and environmental damage which could be avoided if prices at the very least reflect market prices."
Past efforts to remove the subsidy have failed. In 2012, President Goodluck Jonathan's decision to remove the subsidy sparked nationwide protests by labor unions until the plan was reversed. "Nigerians have always felt entitled to cheaper gas and that feeling has always trumped every other consideration," says Ebenezer Obadare, a senior fellow for Africa Studies at the Council on Foreign Relations. "They have felt that the least a government, which is otherwise irresponsible, can do for us is to subsidize petrol and make it cheap."
"What tends to happen with state-owned corporations, or parastatals, is that they tend to become a jobs program," explains Tupy. "So instead of trying to get efficiencies or trying to mechanize the processes, increasing productivity, you just hire more and more people, especially from groups that are close to the government."
"Predictably, one of the places where they have a lot of complaints about the removal of the subsidy is not within, but outside Nigeria where people are now feeling the pain, such as in Cameroon, in places where smugglers are always taking cheap oil from Nigeria to sell at increased prices," notes Obadare. 
While these market reforms have the potential to change Nigeria's fortunes, the extent to which the state removes itself from the sector will determine the new policy's success. "To have a properly functioning, growing economy and sustained growth over a long time, there are other things that you have to tackle," explains Tupy. "If the money is deposited into a sovereign fund, for example, that would be much better than if it is spent on current consumption."
The Tinubu administration's recognition that state control over the energy sector has led to its current woes is a welcome development.