U.K. Think Tank Warns Government Not To Get Into E.V. 'Subsidy Race'
Rather, Downing Street should prioritize "stability in government policy," cautions Policy Exchange's Geoffrey Owen.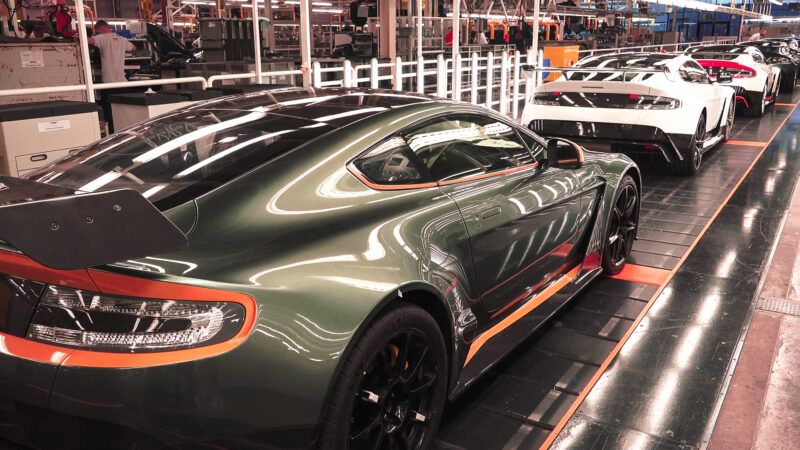 ( ID 80994596 © Toldiu74 | Dreamstime.com )
The United Kingdom is courting an automaker to build a new factory within its borders, and it's willing to spare no expense to do so. In a new report, a British think tank suggests letting the market have a say.
Tata Motors, an Indian conglomerate that owns Jaguar Land Rover, plans to build an electric vehicle (E.V.) battery cell factory somewhere in Europe. Reuters reported in February that the company was deciding between Spain and Great Britain. At that time, the company leaned toward Spain, partly on the basis that the country was spending billions of euros in European Union pandemic relief funds to attract developments by E.V. manufacturers.
Last month, the BBC reported that Tata had since tilted toward the U.K. as the country offered up generous incentives of its own. In "the form of cash grants, energy subsidies and other training and research funding," plus extra cash to "subsidise, upgrade, and decarbonise" Tata's existing steel industry, the British government's largesse is expected to "bring the total incentive package to Tata close to £800m" or $994 million USD.
The U.K. is desperate to build out its own E.V. supply chain: It produces relatively few electric vehicles and components compared to neighboring countries, and in a post-Brexit world, it faces 10-percent tariffs on any batteries it ships to E.U. nations. In a March report, the Society of Motor Manufacturers and Traders, the U.K. automotive industry's trade association, warned that "Britain's ability to compete as an electric vehicle (EV) production leader is at risk unless government responds urgently to increasingly fierce international competition." Darren Jones, chair of the House of Commons Business and Trade Committee, told Bloomberg, "We have no capacity for battery manufacturing, which is essentially the entire future of car production."
Part of the pressure comes from the United States. The Inflation Reduction Act established tax credits for purchasing E.V.s but required that a certain percent of the vehicles be built domestically from parts sourced in North America. That bit of protectionism, intended to exclude China, also left out the European Union. French President Emmanuel Macron complained in October 2022, "We need a Buy European Act like the Americans, we need to reserve [our subsidies] for our European manufacturers."
In a report last week, the conservative U.K. think tank Policy Exchange had a plain message for the government: Let the market decide.
Geoffrey Owen, Policy Exchange's head of industrial policy, wrote in the report that "virtually the whole of the industry is foreign owned" and "run by multinational companies" that "are not necessarily committed to the UK." Multiple prime ministers over the past 15 years introduced and implemented government programs designed to shore up the country's E.V. industry. But there was little lasting effect, at least in terms of new factory investment.
"The UK should not engage in a subsidy race with the EU and the US," Owen cautioned. Instead, he recommends a lighter approach: "Where there are obstacles which discourage investment, such as high energy costs, the government should seek to remove or mitigate them." More important than targeted subsidies, he argued, is "a greater degree of stability in government policy."
The U.S. should take the same advice. States continue to shell out billions of dollars each year to attract investment, with little to show in return. And yet, research shows that while government incentives do contribute to a company's decision on where to put a new development, they're often not the primary motivating factor. As Owen noted about investment by Asian automakers in countries like Germany, "the principal reason why they went to the EU and not the UK was not the size of the subsidy but the size of the market. Germany had a far bigger auto industry than the UK and was the home to three of the largest European manufacturers – Volkswagen, Daimler Benz and BMW."