Review: Poker Face Puts a Modern Spin on Old-School Detective Shows
Knives Out director Rian Johnson offers a twisted vision of the American economy as one populated by makers and moochers.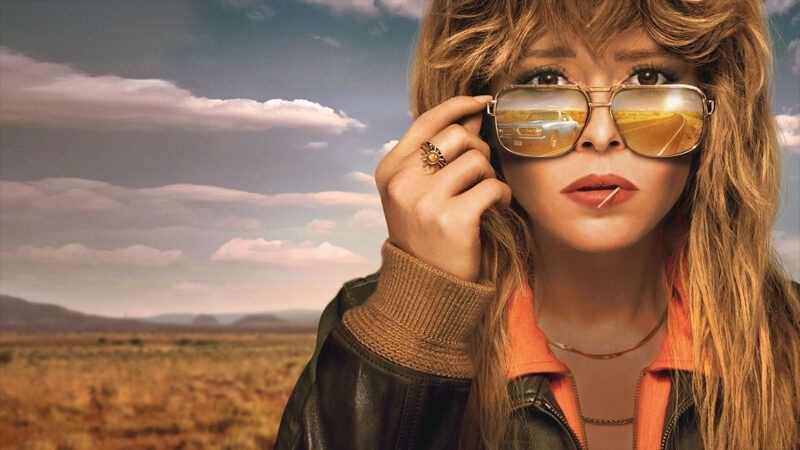 (hoto: Poker Face/Zucks)
In Poker Face, a new mystery series on the Peacock streaming service, Natasha Lyonne plays Charlie Cale, a frazzled, good-natured weirdo who bums across the American landscape, chased by a vengeful casino owner's lackey, solving murders with her uncanny ability to flawlessly detect when someone is intentionally lying.
The series was created by Rian Johnson, who also wrote and directed the Knives Out films, both of which were satires of pathetic, ultimately worthless rich people. Poker Face similarly pays tribute to well-worn mystery tropes—in this case borrowing heavily from old-school TV detectives like Columbo—while giving the genre a contemporary, implicitly left-leaning twist.
Each week, Cale finds herself in a new locale. One week it's a Sunbelt truck stop, the next a Southern barbecue tent, the next a divey music venue featuring has-been rockers. The mysteries aren't dull message-of-the-week stories, and they deliver solidly on the mystery premise. But they also serve as pointillist surveys of the American economic and social landscape with an ideological tilt.
There's the black military vet with a promising side hustle as a sandwich influencer killed by a mediocre white guy over a lottery ticket. There's the barbecue genius murdered by his hustler partner when he wants to go vegan. There's the drummer murdered by his bandmates who want to steal authorship of his sure-to-be-hit song.
It's a twisted vision of the American economy as one populated by makers and moochers. The series posits that murder in America is committed by the people in America who have no creative abilities or ambitions themselves—just a desire to be rich or famous, and a willingness to take any shortcut, including killing another person, to get what they want.