Texas' Foster Care System Is Grossly Mismanaged
"These things are just so inexcusable," a judge said. "It's hard to understand."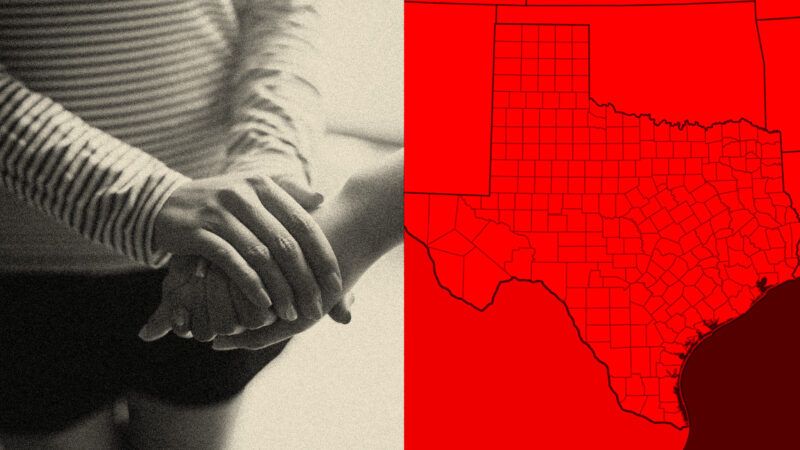 (Illustration: Lex Villena)
At a Wednesday court hearing, Judge Janis Graham Jack of the U.S. District Court for the Southern District of Texas sharply criticized the Texas Department of Family and Protective Services (DFPS) for poor practices within its residential foster care facilities, including the mishandling of psychotropic drug prescriptions for children in custody.
The DFPS has been coming under scrutiny in recent years for alleged mismanagement and abuse within its foster care facilities. "Does this not set off alarm bells for you that…you all cannot monitor the psychotropic drugs?" Jack asked DFPS Commissioner Stephanie Muth.
A court monitor's report released late last month found numerous instances of DFPS residential foster care facilities violating state guidelines for giving children psychotropic drugs, at times prescribing medications wantonly and at others failing to refill children's prescriptions. The violations ranged from failure to give children medication at the right time of day to several cases where children were given medication only recommended for use in adults. According to the report, "numerous children at multiple sites were prescribed four or more psychotropics," which state guidelines list as a criterion for a medical review, yet only 28 percent of these had ever received such a review of their medication.
"I need a plan. They are not getting medications. They are overmedicated," Jack told Muth on Wednesday. "They don't have adequate diagnosis or reasons for these drugs. Just because your placements don't know how to handle children doesn't mean they should be drugged like this to the point the monitors said some of them are almost catatonic."
Improper medication management hasn't been the only issue plaguing DFPS facilities. Court monitors made 10 reports of abuse and neglect following site inspections last year. However, several of these allegations appear to have been insufficiently investigated.
"These things are just so inexcusable. It's hard to understand," Jack said. "I can't say and neither can the monitors that you will find that there was abuse in these cases. The problem is they're not adequately investigated."
For several years, the DFPS has been coming under fire for mismanagement. In 2015, Jack ruled that Texas had violated the constitutional rights of foster children by unreasonably putting them in harm's way while in DFPS custody. Since that ruling, Jack has frequently pushed the state to do more to ensure the safety of children held in foster care, holding state officials in contempt of court on multiple occasions, according to The Texas Tribune.
A new measure being considered by the state Legislature takes scrutiny of DFPS facilities into account. Under House Bill 730, DFPS agents would have to notify parents of their rights before beginning an investigation, and the agency would also face new limits on when it can encourage parents to sign "child safety plans" (which critics call coercive). The bill's author, state Rep. James Frank (R–Wichita Falls), "said he wants to cut down on children being unnecessarily placed in an overburdened foster care system already under fire for failing the children in its care," reported The Texas Tribune.
"We always want to make sure to remove kids when they're in danger," Frank told the Tribune. "But I think it is becoming clear, in a lot of cases, we're removing kids and putting them in situations that are worse than they were in."
But while the new legislation aims to prevent unnecessary family separation, the children who still end up in foster care could face traumatic, and even abusive, placements.
"We still don't have anything but bad news for these children," Jack said on Wednesday. "There's an injunction in place that you must put these kids in placements free from the risk of unreasonable harm….Apparently without a specific remedy for psychotropic drugs they are not going to keep them from risk of unreasonable harm for the administration of drugs."