To Increase 'Equity,' This California High School Is Eliminating Honors Courses
"I was born in Cuba, and it doesn't sound good when people are trying to achieve equal outcomes for everyone," said one parent.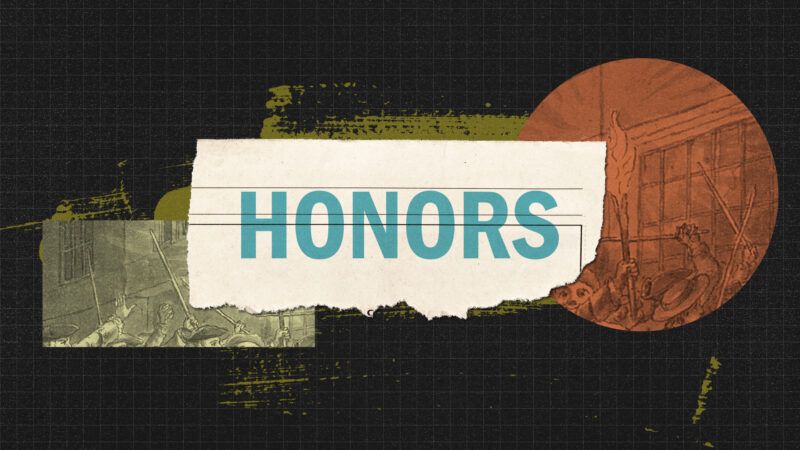 (Illustration: Lex Villena)
One California high school has eliminated honors classes for ninth- and 10th-grade students. While school officials claim that the change was necessary to increase "equity," the move has angered students and parents alike.
"We really feel equity means offering opportunities to students of diverse backgrounds, not taking away opportunities for advanced education and study," one parent who opposed the change told The Wall Street Journal.
Starting this school year, Culver City High School, a public school in a middle-class suburb of Los Angles, eliminated its honors English classes for ninth- and 10th-graders. Instead, students are only able to enroll in one course called "College Prep" English. The decision, according to school administrators, came after teachers noticed that only a small number of black and Hispanic students were enrolling in Advanced Placement (A.P.) courses.
"It was very jarring when teachers looked at their AP enrollment and realized Black and brown kids were not there. They felt obligated to do something," said Quoc Tran, the district's superintendent. According to an article by The Wall Street Journal's Sara Randazzo, data presented at a school board meeting last year showed that Latino students made up 13 percent of 12th-grade A.P. English students, despite comprising 37 percent of the student body, while black students made up 14 percent of A.P. English students while comprising 15 percent of the student body.
"School officials say the goal is to teach everyone with an equal level of rigor, one that encourages them to enroll in advanced classes in their final years of high school," Randazzo notes.
However, parents—and students—disagree. "There are some people who slow down the pace because they don't really do anything and aren't looking to try harder," Emma Frigola, a ninth-grader at the school, said. "I don't think you can force that into people." She added that the curriculum has been made easier to accommodate less advanced students.
"For a unit on research, Emma said her teacher gathered all the reference sources they needed to write a paper on whether graffiti is art or vandalism and had students review them together in class," Randazzo wrote. "Her sister, Elena Frigola, now in 11th grade, said prior honors English students chose their own topics and did research independently."
Despite school officials' concerns about equity, black students were almost exactly proportionally represented in A.P. courses—just one percentage point off. It's also possible that part of the reason why Latino students are underrepresented in A.P. courses is that the data don't differentiate between students who are and aren't fluent in English.
According to Education Data Partnership, an organization that works with the California Department of Education to provide data on state schools, 36 percent of students at Culver City High School did not speak English as their primary language during the 2021–22 school year. While only 5 percent of students were classified as "English Learners" (80 percent of whom speak Spanish), it's worth considering that a significant portion of students deemed "fluent" English speakers might nonetheless feel unprepared for an A.P. English course. With most English learners being Spanish speakers, it's possible that the percentage of Latino students taking A.P. courses would be much more proportional to the percentage of Latino students in the grade if the data only considered those students who speak English as their first language.
However, even if some ethnic groups are still underrepresented, nixing advanced courses is not the solution.
"I just don't see how removing something from some kids all of a sudden helps other kids learn faster," one education researcher told The Wall Street Journal.
When schools eliminate educational opportunities for gifted students, those who are most hurt by the change are disadvantaged, academically talented students. While wealthier families can move to a new school district or enroll their children in private school, low-income parents—and their kids—are stuck. While getting rid of honors courses was supposedly designed to help black and Latino students, it will deprive opportunities of many of the same kids it was intended to help.
"I was born in Cuba," said one parent, "and it doesn't sound good when people are trying to achieve equal outcomes for everyone."