Biden's 'Marijuana Reform' Leaves Prohibition Untouched
While Biden issued pardons and ordered a review of marijuana's Schedule I status, he still supports the federal ban on weed.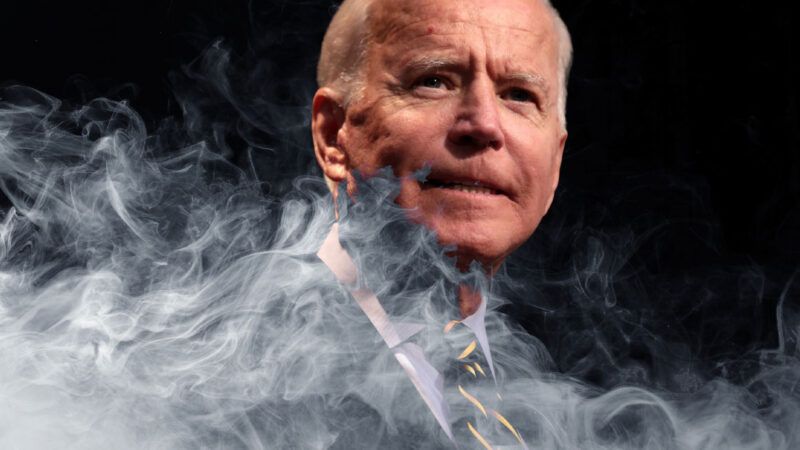 (Illustration: Joanna Andreasson; Source image: Gage Skidmore)
Subscribe Now
This article is currently available to Reason Digital subscribers only. If you are a Reason Digital subscriber, log in here. Or Subscribe to Reason Digital Now.
Your Reason Digital subscription gives you instant access to brand new Reason magazine content and 50 years of Reason magazine archives.