Little Libraries, Free at Last?
Good news for fans of literacy and opponents of restrictive zoning codes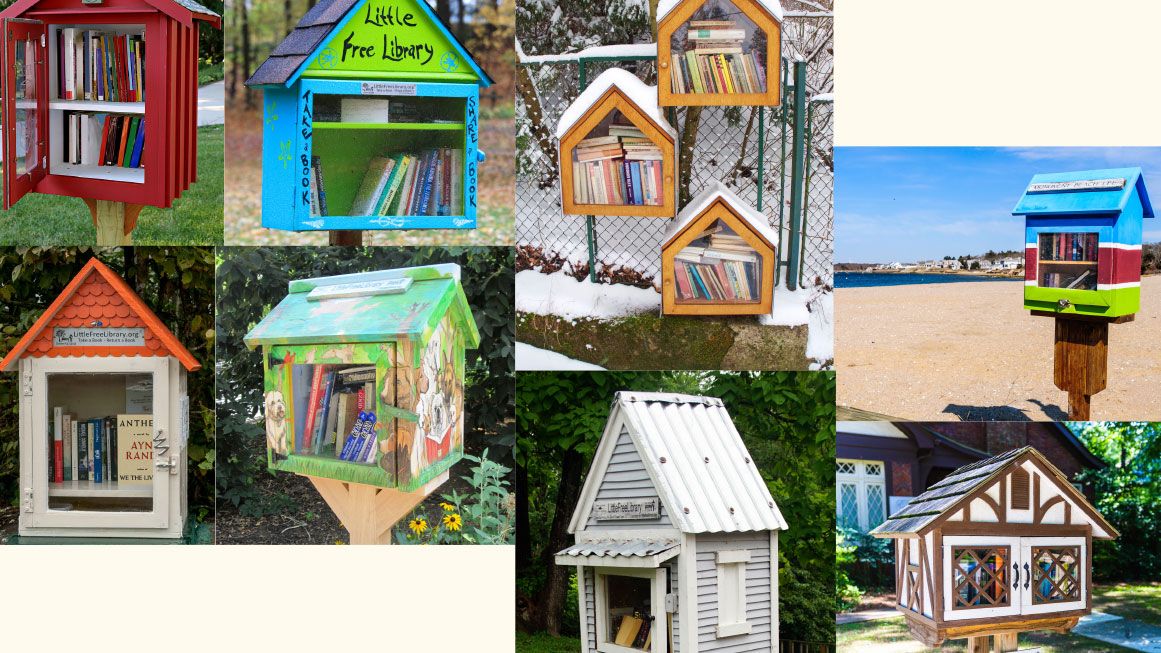 (Photos, left: NicolasMcComber/iStock, Kaarina Dillabough/Wikimedia Commons, rasilja/iStock, ImagineGolf/iStock, rdonar/iStock, Jwh/Wikimedia Commons, Beyond My Ken/Wikimedia Commons, clu/iStock, Catrin Haze/iStock, BOB WESTON/iStock Photos, right: KenWiedemann/iStock, CRobertson/iStock)
Subscribe Now
This article is currently available to Reason Digital subscribers only. If you are a Reason Digital subscriber, log in here. Or Subscribe to Reason Digital Now.
Your Reason Digital subscription gives you instant access to brand new Reason magazine content and 50 years of Reason magazine archives.
This article originally appeared in print under the headline "Little Libraries, Free at Last?".