Alabama Passes Bill Making It a Felony To Offer Transition-Related Care for Trans Kids
Plus: Ketanji Brown Jackson confirmed, judge gives gun rights back to January 6 defendant, and more...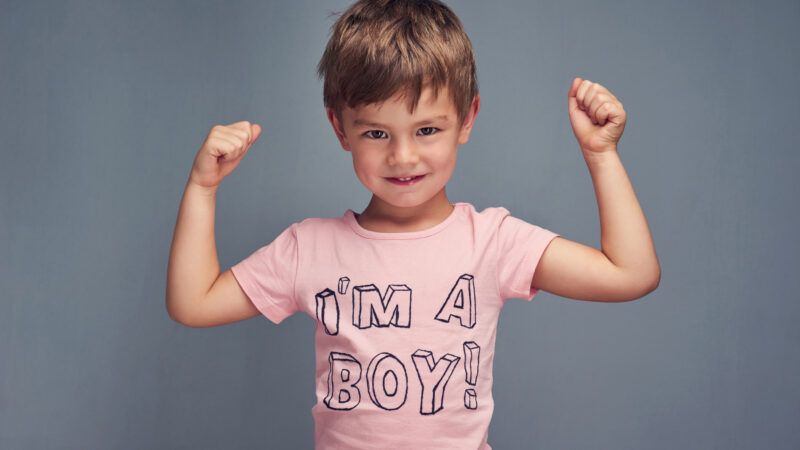 (Photo 244902089 © Yuri Arcurs | Dreamstime.com)
Taking templates from Texas, Florida, and other Republican-led states, Alabama seems to be embracing all the worst anti-LGBTQ trends—and in some cases taking them one step further. This week, the state passed a bill making it a felony to provide transition-related medical care to transgender minors and mandating prison time for those who provide what's come to be known as "gender-affirming care."
Under the bill—S.B. 184, passed by the Alabama House on Thursday after clearing the state's Senate in February—providing hormone therapy or puberty blockers to someone under age 18 would be a Class C felony, punishable by at least one year in prison and up to 10 years. "The legislation also bans gender-affirming surgeries on transgender youth, though that is already not standard practice among doctors," notes Politico.
S.B. 184 also states that "no nurse, counselor, teacher, principal, or other administrative official at a public or private school attended by a minor shall…withhold from a minor's parent or legal guardian information related to a minor's perception that his or her gender or sex is inconsistent with his or her sex."
The bill is now with Alabama Gov. Kay Ivey, who has not indicated whether she will sign it into law.
Another measure (H.B. 322) passed by Alabama lawmakers on Thursday would ban transgender students from using sex-segregated bathrooms and locker rooms that match their gender identity. And an amendment to the bill limits school-based discussions about gender identity or sexual orientation (in the manner of a recent Florida law that opponents dubbed the "Don't Say Gay" bill).
"What this amendment does it just prohibits classroom instruction or discussion on sexual orientation or gender identity for students in kindergarten through fifth grade," said state Sen. Shay Shelnutt (R–Trussville), who introduced the amendment.
H.B. 322 has also been delivered to the governor.
Laws like these are flooding Republican-controlled legislatures right now, notes the American Civil Liberties Union (ACLU). The ACLU has identified variations on the Alabama gender care measure in 19 states (setting them up for a conflict with the U.S. Department of Justice).
"Last summer a federal court blocked Arkansas from enforcing a law that made it the first state to prohibit doctors from providing gender-confirming hormone treatment, puberty blockers or sex reassignment surgery to anyone under 18 years old," notes The New York Times. And "in Arizona, Gov. Doug Ducey signed legislation last month blocking some forms of gender-affirming care for minors. Tennessee legislators also approved a bill this year that would ban providing hormone-related medication to children before puberty. But those measures stop short of being considered felony-level offenses."
"A bill in Idaho that would have also made providing gender-affirming care to transgender children a felony passed out of the House last month but was blocked by Republican Senate leaders, who said the policy 'undermines parental rights,'" notes Politico. (More on that here.)
Meanwhile, in Texas, Attorney General Ken Paxton has directed authorities to start investigating parents who approve gender-affirming care for their children, calling it a form of child abuse.
Following in the footsteps of a Florida law limiting instruction around sexual orientation and gender identity, Ohio and Georgia have introduced similar measures.
The Ohio measure would apply to private as well as public schools. "This is not a bill that supports parents' rights to control and influence their children's education. It is the exact opposite—it's just coming from social conservatives rather than progressive gender and race activists," writes Reason's Scott Shackford.
These measures come alongside ongoing attacks on transgender students using facilities that correspond to their gender identities. Such measures are currently active in three states (Minnesota, Oklahoma, and South Dakota) aside from Alabama, according to the ACLU.
The ACLU, ACLU of Alabama, Lambda Legal, and the Transgender Law Center have already vowed to fight Alabama's transgender medical care measure should it become law. "If Alabama lawmakers insist on passing this cruel, dangerous, and unconstitutional legislation into law, the state will immediately have a lawsuit to deal with," Carl S. Charles, a senior attorney for Lambda Legal, said in a statement.
"Our representatives have been hearing from medical experts, parents, transgender youth, and other advocates for the past three years in an attempt to stop this harmful bill from passing. But despite this strong opposition, the Legislature seems determined to move ahead with this shameful effort to prevent parents and kids from deciding the best course of treatment for themselves," said Kaitlin Welborn, a staff attorney with the ACLU of Alabama. "If the state moves forward in passing this unconstitutional bill, we'll see them in court."
---
FREE MINDS
Ketanji Brown Jackson has been confirmed to the U.S. Supreme Court. In a 53–47 vote, the Senate voted to confirm Jackson, who will become the first black woman to serve on the Supreme Court. She will be sworn in this summer after Justice Stephen Breyer's retirement.
Most Senate Republicans opposed Jackson's nomination. But Democrats were joined by GOP Sens. Susan Collins (Maine), Mitt Romney (Utah), and Lisa Murkowski (Ala.) in voting to confirm.
"While GOP senators had every right to oppose Jackson, the reasons many of them gave were dubious, at best," notes law professor and Volokh Conspiracy blogger Ilya Somin. During the confirmation hearings, "Senate Republicans opted to zero in on topics that carry political currency and play well with the cameras but do little to undermine or inform how Jackson would preserve constitutional rights from the country's highest court," wrote Reason's Billy Binion last month.
See more of Reason's coverage of Jackson and her confirmation hearings here.
---
FREE MARKETS
MiamiCoin's mixed start. Miami was the first U.S. city to try offering and making money from its own digital currency, dubbed MiamiCoin. So far, the results are mixed, The Wall Street Journal reports. The city has earned about $5.25 million in revenue from the project. But "buyers of the digital token have had a rockier experience: MiamiCoin's value has fallen by half since it made its debut last summer." And NYCCoin has seen a similar descent:
MiamiCoin began trading at around half a cent on Aug. 26 and was a little more than a quarter of a cent as of April 5, according to CoinMarketCap. The coin's value briefly rocketed to 5 cents twice, in its first month of trading.

NYCCoin has also fallen from close to half a cent at the beginning of February to about a quarter of a cent, according to CoinMarketCap.
---
FOLLOW-UP
U.S. District Court Judge Trevor McFadden issues another ruling friendly to a January 6 defendant, after finding a man who entered the Capitol and was charged by the feds not guilty. "McFadden issued an order on Thursday granting florist Jenny Cudd's request to lift a term of her probation that forbade her to own or possess any 'firearm, ammunition, destructive device, or dangerous weapon,'" reports Politico:
The judge's ruling was a rebuke to prosecutors, who opposed the change, and it was the latest setback for prosecutors dealt by McFadden, who was appointed by former President Donald Trump. The decision further cements the judge's reputation as the most skeptical member of the D.C. District Court bench about the stance prosecutors have taken in the wake of the Capitol riot.
McFadden's latest decision is here.
---
QUICK HITS
"In this case: That we should be careful of issuing judgments without knowing the facts. That mobs are poor diviners of truth. That institutions have a duty to transcend the passions of the moment."The Oberlin Culture War https://t.co/kFVJ8JU3ik via @BulwarkOnline

— Mona Charen (@monacharen) April 8, 2022
• The U.S. Court of Appeals for the 5th Circuit has upheld President Joe Biden's vaccine mandate for federal workers because the employees bringing the lawsuit did not first go through the federal government's internal complaint process. "The plaintiffs could have challenged an agency's proposed action against them before filing this suit and certainly before getting vaccinated," wrote the judge.
• In defense of online anonymity.
• Minnesota's attorney general says the cop who killed Amir Locke was just defending himself. But Locke was also just defending himself.
• Texas Gov. Greg Abbott is using migrants as political pawns again.
• "The economies around trauma are both bizarre and decadent," writes Jay Caspian Kang in an excellent critique of certain elite university policies.
• New research explores how the saturated fatty acids found in butter and full-fat dairy may be beneficial to human health. Called C15:0, it "has been linked to health benefits such as lower risk of heart disease, diabetes, and fatty liver disease," reports Insider.
• The Knox County District Attorney's Office is blaming a driver killed by police for getting hit by the cops who were driving up to 90 miles per hour without their sirens on.
• New York is backtracking on criminal justice reform.
• Starting salaries for Walmart truck drivers are now between $95,000 and $110,000, as the industry struggles to attract and retain truckers.
• The Tennessee Senate has voted to make ivermectin available over the counter.
• "Artificially restricting the opportunity of the students on the top will never truly help those on the bottom," writes Freddie deBoer in a post condemning school districts that forbid eighth-graders from taking algebra.
• "Buses-as-flights":
this reads like an onion article https://t.co/9stYMNgKnt

— ZHEΔNNA (voice mom) (@iamzheanna) April 8, 2022