Idaho Republican Senate Leaders Reject Anti-Trans Fearmongering Bill
"We believe in parents' rights and that the best decisions regarding medical treatment options for children are made by parents."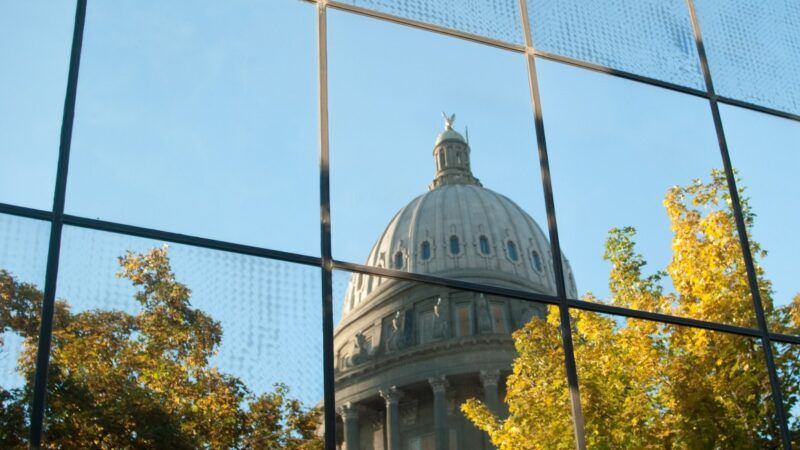 (Samuel Strickler | Dreamstime.com)
A pack of Republicans in Idaho's Senate has likely put an end to an attempt to make it a felony for Idaho parents to seek trans medical treatments for their children.
These Republicans are not supporters of gender reassignment surgery for transgender minors at all. Rather, they are serious and sincere in their conservative belief that parents and doctors should be the ones making this decision, not Idaho lawmakers.
H.B. 675 would amend the state's law against female genital mutilation to include bans on medical trans treatments for minors. This ban doesn't just forbid medical surgeries—something trans people typically don't or cannot get until adulthood—it also forbids doctors from prescribing other medical treatments like puberty-blocking drugs.
In a letter released last week, Idaho state Sen. Mark Harris (R–Soda Springs), who chairs the majority caucus, opposed the bill together with the other caucus members. These senators all sit on the State Affairs Committee, where H.B. 675 would be heard. And while the bill passed the state's House, their opposition means it is not likely to progress any further.
"H.B. 675 undermines parental rights and allows the government to interfere in parents' medical decision-making authority for their children," Harris writes. "We believe in parents' rights and that the best decisions regarding medical treatment options for children are made by parents, with the benefit of their physician's advice and expertise."
The letter also notes that the broad language of the bill could—whether intentionally or not—criminalize other types of gender-oriented treatments that have nothing to do with a child being trans. The bill does allow for some medical exceptions tied to genetic evidence of abnormalities, but not all medical conditions that may require treatment can be diagnosed that way.
Kudos to Harris and these three other Republican leaders for not abandoning conservative limits on government authority in order to score some points in the culture war. To reiterate (because it apparently needs to repeated every time we write about these bans), the emphasis on the surgical bans is a Trojan horse attempting to draw attention away from the ban on less intrusive trans medical treatments. Harris notes in this letter that the surgeries the bill seeks to ban are not being performed in Idaho on minors. But the other hormonal treatments are, and they're being administered voluntarily with the support of parents, the children involved, and medical professionals.
The Idaho Capital Sun further notes that Senate Republican leaders have also taken a dim view of H.B. 666, a bill passed through the House that would potentially subject librarians to criminal sanctions if they provide minors with books or works that contain nudity or sexual content. Idaho state Senate President Pro Tem Chuck Winder (R–Boise) described some of the bills coming from the House this session as "craziness" and said that H.B. 666 is probably not going to get anywhere in the Senate, describing it as "mischief, and something that doesn't need to happen."
Again, kudos to Winder for recognizing that librarians aren't out there angling for an excuse to show porn to kids. What's really happening is that a small group of extremely loud social conservatives continue to see anything LGBT as inherently about sex and aimed at "converting" children against their will.