On Facebook, You Can't Threaten Violence…Unless It's Aimed at Invading Russians
Plus: More evidence against masking schoolchildren, Amazon's no-checkout grocery store, and more...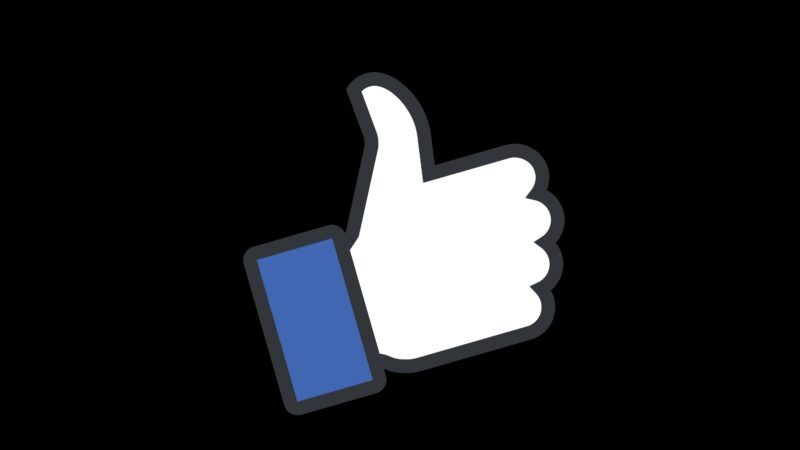 (imageBROKER/Sam Flag/Newscom)
Facebook changes speech policies in response to Ukraine invasion. Threatening violence against individuals or groups has long been grounds for getting suspended or banned from Facebook. This is true even when the threats aren't serious—remember when people reportedly got suspended for sarcastically posting "kill all men"?—or credible. But in an interesting twist, Facebook parent-company Meta has declared that it will allow Facebook and Instagram users in some countries to call for violence against Russian military forces.
"As a result of the Russian invasion of Ukraine we have temporarily made allowances for forms of political expression that would normally violate our rules like violent speech such as 'death to the Russian invaders,'" said a spokesperson for Meta in a statement. "We still won't allow credible calls for violence against Russian civilians."
Meta will also temporarily allow posts calling for death to Russian President Vladimir Putin and Belarusian President Alexander Lukashenko, according to internal Meta emails to content moderators that were viewed by Reuters:
The calls for the leaders' deaths will be allowed unless they contain other targets or have two indicators of credibility, such as the location or method, one email said, in a recent change to the company's rules on violence and incitement.
"We are issuing a spirit-of-the-policy allowance to allow T1 violent speech that would otherwise be removed under the Hate Speech policy when: (a) targeting Russian soldiers, EXCEPT prisoners of war, or (b) targeting Russians where it's clear that the context is the Russian invasion of Ukraine (e.g., content mentions the invasion, self-defense, etc.)," said the internal Meta email, per Reuters.
These new rules apply to Facebook and Instagram users in Armenia, Azerbaijan, Estonia, Georgia, Hungary, Latvia, Lithuania, Poland, Romania, Russia, Slovakia, and Ukraine.
The Russian embassy is decrying the decision. "We demand that [American] authorities stop the extremist activities of @Meta, take measures to bring the perpetrators to justice," the Russian Embassy in the U.S. tweeted yesterday. "Users of #Facebook & #Instagram did not give the owners of these platforms the right to determine the criteria of truth and pit nations against each other."
But honestly, it's refreshing to see Facebook keeping its speech policies flexible and context-contingent, rather than trying to police the anger and anguish—no matter how intemperately expressed—of people responding to acts of war.
Much more controversial—but still the right decision from a free speech perspective—is Facebook's decision to allow posts praising the Azov Battalion, a Ukrainian military regiment "known for its hardcore right-wing ultranationalism and the neo-Nazi ideology pervasive among its members," as The Intercept puts it. The battalion began as an all-volunteer unit before becoming part of the Ukrainian National Guard. It's been an integral part of defending Ukraine against Russian forces.
Until recently, Facebook banned pro-Azov speech under its Dangerous Individuals and Organizations policy. But as of late February, Facebook policy changed to "allow praise of the Azov Battalion when explicitly and exclusively praising their role in defending Ukraine OR their role as part of the Ukraine's National Guard," according to internal Facebook documents viewed by The Intercept.
Not everyone will like Meta's speech policy changes in response to the Russian invasion of Ukraine. But the fact that it can and does make these calls in response to changing circumstances and is capable of instituting a nuanced approach ("yay Neo-Nazis!"—nay; "thanks to the Azov Battalion for defending our border"—OK) showcases why leaving such decisions up to private companies, instead of government bureaucrats, is still the right call.
It's also something to keep in mind as people pressure the U.S. government to threaten or punish Facebook for allowing pro-Russian figures to post.
Facebook contractor Joohn Choe and the nonprofit Whistleblower Aid have filed a complaint with the U.S. Department of Justice and the Treasury Department about this. "Facebook is knowingly aiding and abetting in the information war that Russia is waging" and helping to "[legitimize] the pretextual basis of this war," Choe told The Washington Post.
But media, politicians, and social platforms under Russian control are doing plenty of that on their own—without anyone being allowed to talk back. Allowing pro-Russian voices a platform on Facebook and other U.S.-based tech platforms actually lets people push back against them and counter disinformation.
---
FREE MINDS
More evidence against masking kids:
In Catalonia ????????, 6yo wore masks in schools but 5yo did not

A brilliant team used this to see what effect mask wearing had on #COVID19 transmission

Finding: No difference between the two groups

Conclusion: No meaningful effect of masking school childrenhttps://t.co/XMhn51mkSR pic.twitter.com/gFhwMATgug

— Alasdair Munro (@apsmunro) March 8, 2022
---
FREE MARKETS
Dispatch from a no-checkout grocery store. Timothy B. Lee of Full Stack Economics visited Amazon's first "Just Walk Out" Whole Foods, in Washington, D.C., and finds it works pretty well. "Amazon's Just Walk Out technology is a competitive threat to other grocery stores," Lee writes. Here's how it works:
To use Just Walk Out technology, you identify yourself at the entrance using Amazon's mobile app. Once inside, you shop normally: you take items off the shelves and put them in a regular shopping cart or basket. Cameras on the ceilings and scales on the shelves detect what you've taken. Then you "just walk out," and Amazon's AI software figures out what you took.
The technology could make store cashiers obsolete and upend the supermarket industry.
---
QUICK HITS
I'd really like an explanation from the people who say inflation is merely corporate greed. What triggers the mustache twisting as opposed to times when prices are stable? Or when they drop? When gas prices were low a few years back, were the monopoly men simply less ambitious?

— Corie Whalen (@CorieWhalen) March 11, 2022
• "The Consumer Price Index rose by 7.9 percent through February, the fastest pace of annual inflation in 40 years," reports The New York Times.
Many price increases are the **highest ever recorded** by @BLS_gov

Hotels +29%
Furniture +17.1
Chicken +13.2
New cars & trucks +12.4
Flooring +11.3
Lunchmeat +11
Dry clean +9.5%
Tools +8.7
Baby food +8.4
Full service restaurant +7.5
Pet supplies +7.5
Toys +6.7
Car repair +6.7

— Heather Long (@byHeatherLong) March 10, 2022
• A Russian-Ukrainian woman talks to Nancy Rommelmann about being Russian in Ukraine right now and how Russians are being fed misinformation in their own country.
• Is there a coming (or current) wave of sex-negativity?
• A peek back into the phone sex world of the '90s.
• Why can't the Centers for Disease Control and Prevention tell the truth about teens and vaping?
• Vice President Kamala Harris' signature awkward/inappropriate laugh strikes again:
.@VP Harris awkwardly starts laughing when asked about the Ukrainian refugee crisis pic.twitter.com/SIHhiLbK6X

— Tom Elliott (@tomselliott) March 10, 2022
• The new geography of remote work: Upwork's latest survey—with more than 23,000 U.S. respondents—found 2.4 percent of people surveyed "have already moved because of remote work since 2020" and 9.3 percent "are planning on moving because of remote work, compared to 6.1% in October 2020."
• A new bill in Ohio would prohibit educators from "failing to fairly present both sides of a political or ideological belief or position." But "what exactly is the 'other side' of 9-11? Of slavery in America?" asks Howard Wilkinson at WVXU. "What is a teacher to do when a high school student sees in a paper that Joe Biden was elected to the presidency in November 2020?"
• Is Web3 real or fake?