Until Today, Joe Biden, Jen Psaki, and Rochelle Walensky Were All Publicly Opposed to Federal COVID Vaccine Mandates
"That's not the role of the federal government." What happened?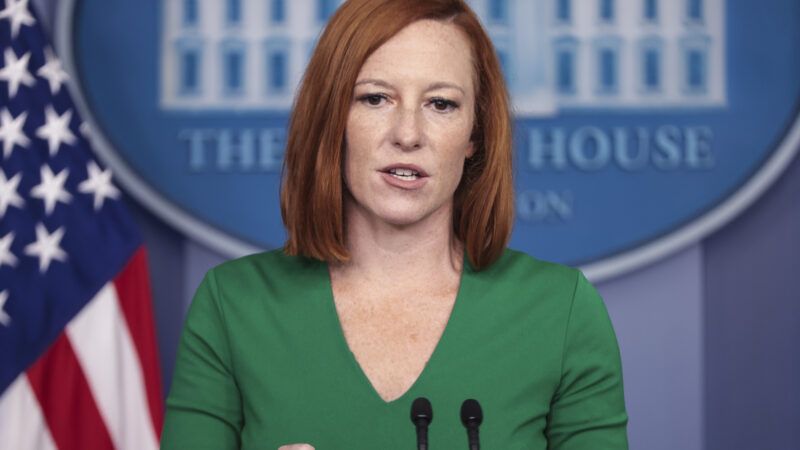 (Oliver Contreras/UPI/Newscom)
Right up until the moment that he declared all large private employers in the country would be forced to require COVID-19 vaccinations, President Joe Biden consistently opposed COVID vaccine mandates. And he was not alone: Speaking in her capacity as an official White House spokesperson, Press Secretary Jen Psaki explicitly stated "that's not the role of the federal government."
Rochelle Walensky, director of the Centers for Disease Control and Prevention (CDC), also said there would be no mandate.
On December 4, 2020, Biden said the vaccine would not be imposed by mandate. "No, I don't think it should be mandatory," he said. "I wouldn't demand it be mandatory."
Psaki's comments came even more recently, on July 23, 2021. "That's not the role of the federal government," she said when asked about such mandates. "That's the role that institutions, private-sector entities, and others, may take."
A week later, on July 31, Walensky corrected a comment she had made that some interpreted as being supportive of a federal mandate. "There will be no nationwide mandate," she said. "I was referring to mandates by private institutions and portions of the federal government. There will be no federal mandate."
What a difference a month and a half makes.