Here's Why Twitter Briefly Suspended J.D. Vance's Campaign Account
Hint: It wasn't Big Tech censorship.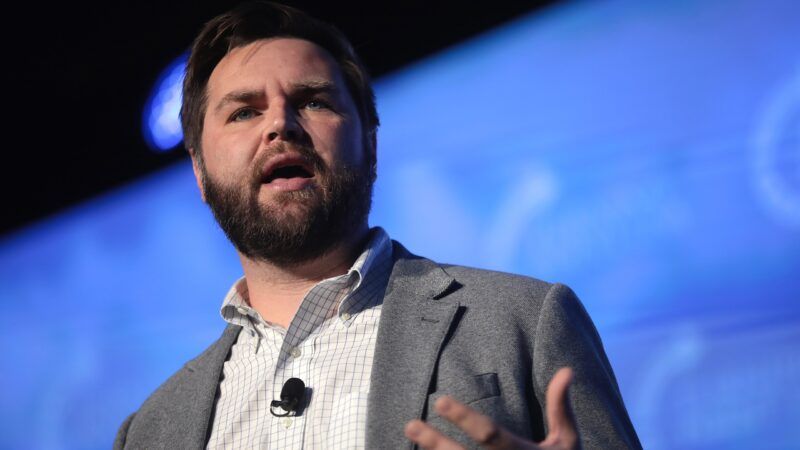 Twitter briefly suspended the campaign press account of Hillbilly Elegy author J.D. Vance, a conservative critic of Big Tech who is running for an Ohio Senate seat. Vance took the opportunity to slam Twitter for engaging in "election interference" and "censoring conservative voices."
No warning. No explanation of what rules I allegedly broke. But this is what happens when we allow five companies to control what we're allowed to say. https://t.co/XFfMcPpSwx

— J.D. Vance (@JDVance1) September 7, 2021
The actual reason for the suspension is less sinister: Moderators at Twitter thought the campaign account—which has many fewer followers than Vance's main account—was an impersonator. The company suspended the account in error, and reversed course after a few hours.
"The account you referenced was suspended for violations of our impersonation policy in error," a Twitter spokesperson tells Reason. "That enforcement has been reversed and the account has been reinstated. The account's followers will take 24-48 hours to fully restore."
There was no conspiracy on the part of Twitter to throw the Republican primary election to Vance's competitor Josh Mandel (whose passion for breaking up Big Tech is no weaker than Vance's). There was no nefarious plot to silence Vance for surrendering "to the politics of hate," as Reason's Stephanie Slade put it. At a quick glance, the account looked illegitimate, and Twitter took erroneous action to protect the integrity of Vance's feed.
Yet Vance is already using this small and inconsequential incident to further his case against Twitter and other social media platforms.
This account is back online after being SHUT DOWN by Twitter with zero warning or explanation.

You can read up on @JDVance1's plan to break up big tech here:https://t.co/uiH7vuNiah

— JD Vance for U.S. Senate Press (@JDVancePress) September 7, 2021
Now that Twitter has provided a satisfactory explanation for the improper suspension, it would be good for Vance to acknowledge it.