The Number of 'Super Commuters' Explodes in America's Housing-Starved Metros
The number of people spending more than 90 minutes getting to work has grown 45 percent over the past decade, according to a new study.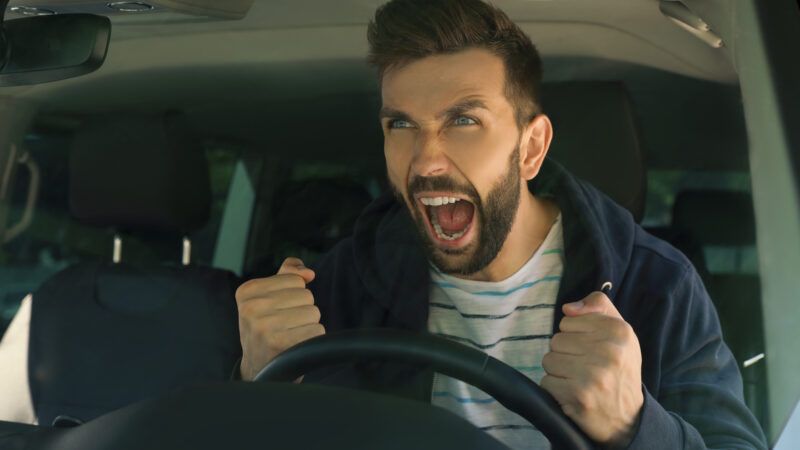 (Chernetskaya/Dreamstime.com)
A housing shortage in cities across the country is costing people more than just money. Unable to find affordable housing closer to the office, an increasing share of Americans are spending extraordinary amounts of time getting to and from work.
The number of "super commuters"—people who spend more than 90 minutes commuting one way—has grown by 45 percent, or three times the rate of the overall workforce, according to a new report from rental website Apartment List.
Pulling from data from the 2019 American Community Survey published by the U.S. Census Bureau, Apartment List found that 4.6 million people (or 3.1 percent of the workforce) qualify as super commuters.
"I think of this as primarily a symptom of excessive housing costs and lack of supply close to the urban core in the nation's most expensive markets," says Chris Salviati, an economist with Apartment List and co-author of the study. "These are places that have been rapidly adding jobs, but not adding new housing to meet that demand."
That's true of the ultra-expensive New York City region, which tops the nation both in the number of super commuters and in the percentage of the workforce that super commutes. Some 762,000 people there spend over 90 minutes getting to work, or about 7.2 percent of all workers.
Not far behind is the San Francisco Bay–San Jose region, where 269,000 people (6 percent of the workforce) super commute. That represents a staggering 255 percent increase in the number of super commuters from 2010.
Both have added a lot more jobs and workers than housing over the past decade.
In the San Francisco metro area, 3.46 jobs were added for every new unit of housing from 2008–2019, according to another recent report from the Manhattan Institute. The New York metro area similarly added 2.31 jobs for every unit of housing.
One reason for that is both regions contain municipalities, including New York City and San Francisco themselves, where zoning is quite restrictive compared to demand and the permitting process gives a lot of discretion to bureaucrats to shoot down new housing projects.
The Los Angeles, Chicago, and Washington, D.C., regions also top the list of areas with the most super commuters.
A decent jobs-housing balance isn't a silver bullet for preventing increasing commute times. Houston, Texas, managed to add one home for every new job over the past decade, but still saw super commuters grow as a share of its workforce. Nevertheless, only about 2.6 percent of the region's workforce has a commute of over 90 minutes, which is below the national average.
These high-cost metros have also spawned satellite communities like Stockton, California, and Poughkeepsie, New York—both about 90 miles from San Francisco and New York City, respectively—where super-commuting levels are hovering around 10 percent of the workforce.
Not all super commuters are traveling long distances. The Apartment List report says that about half of them are living within 30 miles of downtown.
Those people's primary problem isn't so much unaffordable housing but rather "poor transportation services," says Baruch Feigenbaum, a transportation policy researcher at Reason Foundation (the nonprofit that publishes this website). "[These are the] folks who experience ridiculous traffic congestion or folks who are taking awful transit so it takes them a ridiculous amount of time to go one mile."
Transit riders are particularly prone to being super commuters, with 13 percent of them taking more than 90 minutes to get to work, compared to 3 percent of workers overall.
The Apartment List study suggests more transit spending and expanding transit service as a means of improving commute times for riders. Constructing new highway capacity in growing areas with lots of motorists would be another way to speed up travel times, says Feigenbaum.
Congestion pricing, whereby motorists are charged a variable fee to use highway lanes or enter a city's downtown, could also help reduce travel times for both drivers and bus transit riders.
Super commuters, while growing in number, remain a pretty small portion of the workforce. That's to be expected. Urban policy research has consistently shown that people, whether they are modern Manhattanites or medieval Parisians, don't typically like to spend more than 30 minutes traveling one way to work.
For every super commuter, there are likely many more people who are either choosing to spend more on housing to be closer to a particular job or who are forgoing better employment opportunities altogether because of the excessive travel times involved.
Both outcomes make people poorer, even if they aren't spending three hours in traffic.