San Francisco Approves New Regulator of Emerging Technologies
The new Office of Emerging Technology has sweeping discretionary powers to reject or condition the approval of new technologies.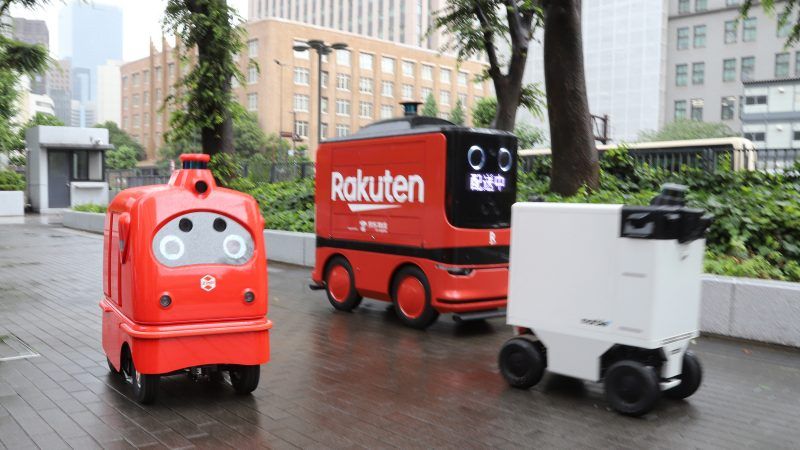 (Yoshio Tsunoda/AFLO/Newscom)
What's the best way to streamline government bureaucracy? In San Francisco, the answer is to create another government department.
On Tuesday, the city's Board of Supervisors voted unanimously to create the Office of Emerging Technology (OET). The new office will act as a regulator of first-resort by requiring companies looking to test out new technology "upon, above, or below" city property or public rights-of-way to first obtain a permit from OET.
The past few years have seen any number of new technologies, from sidewalk delivery robots to dockless electric scooters, put out on San Francisco streets by innovating companies, each time irritating a vocal minority of residents and forcing city regulators and elected officials to play catch-up.
The hope is that the new OET will allow city officials to vet technologies before they're rolled out en masse in public places. The new office is also supposed to give companies a "front door" to city bureaucracies, helping them to understand all the different government permissions and permits they'll need.
"If you have a company that is offering an interesting and new technology that does not put our residents' safety at risk or have a negative impact to our public infrastructure then this office will welcome you," said Supervisor Norman Yee, who sponsored the OET legislation, at a Tuesday hearing. "If a technology offers a net common good there is now a path for approval through this office."
The new OET legislation tracks pretty closely with recommendations made by the city's Emerging Technologies Open Working Group, which was helmed by City Administrator Naomi Kelly, and included representatives from tech companies and various technology trade associations.
The San Francisco Examiner reports that both sf.citi, a tech trade association, and the San Francisco Chamber of Commerce have come out in support of the OET, each expressing their hopes that the new office will facilitate a more collaborative relationship between innovators and regulators, and help streamline the regulatory process.
That's understandable given the antagonistic relationship startups have had with city regulators when they've tried to test out new ideas.
When dockless e-scooters were first deployed in San Francisco without permits (because it was a new technology for which no permit existed), officials took a pretty heavy-handed approach, impounding hundreds of scooters, and forcing their owners to cease operations while the city crafted new regulations for the vehicles. The creation of an OET offers the chance to avoid all that drama.
But there's still plenty of reasons to think the new office will actually make things worse, not better.
For starters, Tuesday's legislation gives the OET sweeping discretionary powers. Companies looking to test out new technology will have to submit a pilot project proposal before they can get a permit. OET will evaluate these pilot projects based on criteria it itself will come up with. It then has the power to reject permit applications, or impose on them any conditions it deems necessary to protect "public peace, safety, health, and welfare."
On top of that, the law also gives members of the public a right to request a public hearing on individual emerging technology permits, allowing opponents of new tech, or change generally, to delay or derail pilot projects they don't like.
Indeed, we really don't have to speculate what this new regulatory regime for emerging tech will look like in practice.
The city already has a very similar set up for building permits, which require people looking to build a home or set up a business to obtain permits from city hall first. Members of the public are then empowered to demand public hearings on any individual project. The city's planning commission has the authority to reject or condition approval of most projects.
The system has generally served to frustrate, not facilitate, business formation (not to mention housing construction) by making even the most minute permit applications the subject of intense public debate.
Obviously, emerging technologies in public spaces can be disruptive and cause safety hazards or other issues that might require government regulation. The best way to do that, however, is to write the broadest possible rules aimed at mitigating specific harms. This is an approach that can protect public safety without unduly burdening entrepreneurs.
With San Francisco's new emerging tech regulator, all that isn't explicitly allowed is now forbidden. The end result will be a patchwork of politicized and arbitrary regulations that will kill off the innovation the city says it's trying to accommodate.