San Francisco Demands E-Scooters Be Removed from City Streets
Bay City bureaucrats are uncomfortable with permissionless innovation.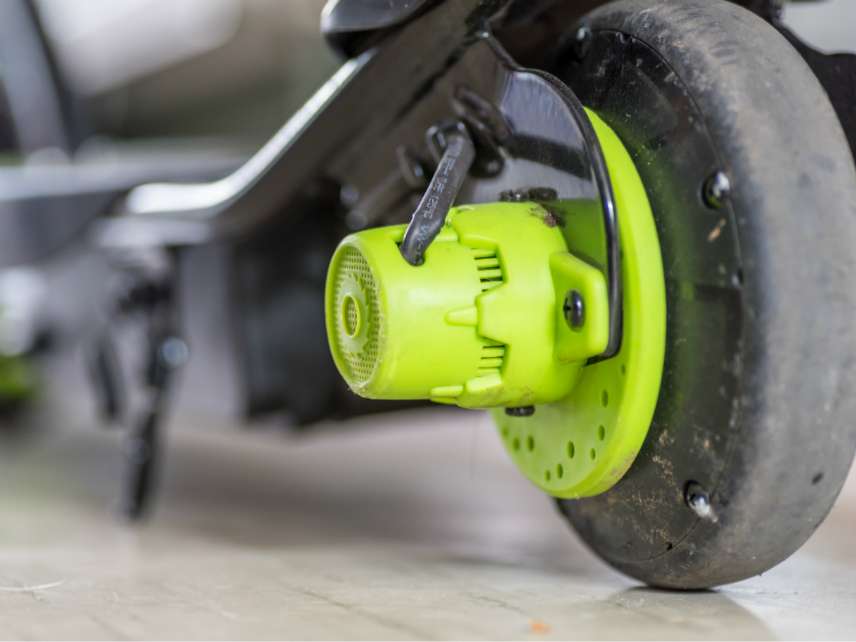 San Francisco has given e-scooter companies an ultimatum: Get your vehicles off our streets by June 4 or risk fines of $100 per day per scooter. And we just might take the scooters too.
Some companies might be allowed to rent out their electric dockless scooters again, but not until they secure permits from the San Francisco Municipal Transportation Authority (SFMTA), which won't be issuing them until late June at the earliest.
The announcement comes a month after the city issued cease-and-desist letters to several e-scooter companies and began impounding improperly parked vehicles. (Austin, Texas, chased e-scooter companies off the streets earlier this year too.)
The permits themselves were unveiled yesterday. They come with numerous new requirements for the e-scooter companies, whose dockless vehicles—rentable via smartphone app—started cropping up in San Francisco earlier this year.
The application costs alone are $5,000. Once approved, scooter companies such as Lime, Bird, and Spin will have to pay another $35,000 to the city. The number of rentable e-scooters available for all companies will be capped at 1,250 city-wide for six months (then rising to 2,500), and companies will have to provide service area plans, which will be subject to city approval.
These rules are necessary, city officials say, to combat the threat e-scooters pose to some deeply held San Francisco values.
"We can have convenience, but it can't sacrifice privacy and equity along the way," City Attorney Dennis Herrera informed everyone in a Thursday press release. "Everyone needs to play by a set of rules for cities to function efficiently, safely and equitably—even corporations," added San Francisco Supervisor Aaron Peskin, the author of the city's new e-scooter regulations.
To achieve this end, the city's new permits will also require scooter companies to offer their website and apps in multiple languages (including but not limited to Chinese and Spanish), to make their customer interface technology accessible to the disabled, and to offer discounts and cash payment options to low-income people.
If officials' primary concern is ensuring more people can have access to e-scooters, it seems a counter-productive strategy to demand that all scooters be taken off the road. So does capping the total number of scooters. And piling on a lot of new regulations that raise the costs of providing the vehicles.
Costs come down and accessibility increases when service providers can respond and grow with demand, not when they are artificially constrained by regulatory caps and costs.
Uber is a great example of this, starting as essentially a luxury town car provider before evolving into a popular transit service used by all kinds of people.
The deeper motivation behind these new restrictions appears to be a discomfort about any innovation that is not pre-planned, pre-approved, or in conformance with pre-established city goals.
SFMTA chief Ed Reiskin summed up the attitude when he said, "Just because something is innovative doesn't mean it's good for our city."