Judge to PragerU: You Do Not Have a Free Speech Claim Against YouTube
Tech bias, real or alleged, does not violate free speech rights.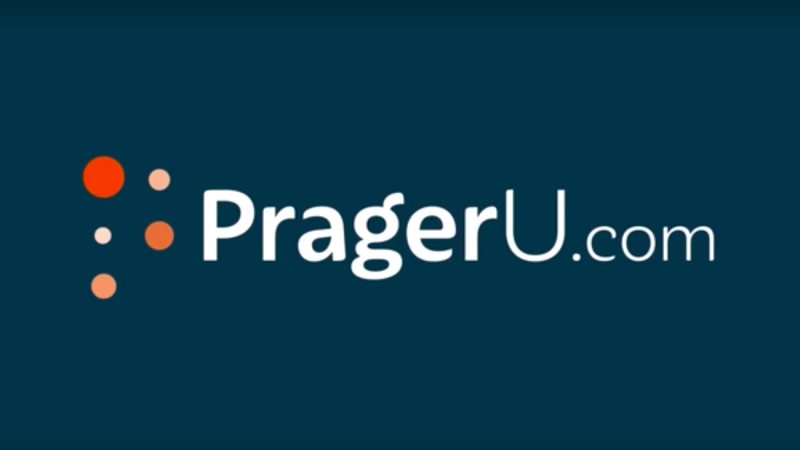 Prager University has suffered a setback in its suit against Google.
The conservative outfit took the company to court earlier this year, arguing YouTube—a Google subsidiary—violated PragerU's free speech rights by putting approximately 20 percent of its videos on "restricted" mode and limiting its advertising. But in a tentative ruling submitted before oral arguments on October 25, Santa Clara Superior Court Judge Brian C. Walsh rejected this claim. If those arguments didn't sway him, this ruling will stand.
"Prager contends that 'YouTube is the cyber equivalent of a town square where citizens exchange ideas on matters of public interest' and that defendants have opened their platform to the public by advertising its use for this purpose," Walsh writes. "However, Prager does not allege that it has been denied access to the core YouTube service."
Indeed, Prager University, headed by conservative radio host Dennis Prager, has amassed more than 2.36 million followers on YouTube and has produced more than 803 videos, which are hosted on the platform free of charge.
PragerU likely had a better shot of success in California than it would have had elsewhere in the country. The state expanded the scope of free speech rights in Robins v. Pruneyard Shopping Center (1979), which treated a privately held shopping center as a public forum. But even that doesn't apply here, concludes Walsh, since the restricted service filters out mature content for the 1.5 percent of users who specifically choose not to see such material. "Limiting content is the very purpose of this service, and defendants do not give content creators unrestricted access to it or suggest that they will do so," writes Walsh. "The service exists to permit users to avoid the more open experience of the core YouTube service."
YouTube's advertising service, he continues, is similarly "restricted to meet the preferences of advertisers."
Prager's First Amendment claims come amid the nonprofit's repeated assertion that Google is biased against conservative groups. But as Robert Winterton of the trade association NetChoice points out, the tech giant restricts videos by left-leaning organizations too—and often more than Prager's 20 percent. Fifty-four percent of The Daily Show's videos are hidden, as is 71 percent of content from The Young Turks.
Even the History Channel clocks in higher at 24 percent.
It's certainly within the realm of possibility that Google's content moderators are biased to a degree. But even then, is that a reason to bring in the government?
"Prager frivolously argues that the Constitution guarantees his right to post videos on YouTube without restrictions based on the company's (admittedly vague) notions of propriety," writes Reason's Jacob Sullum. "Where does that leave him when people with different priorities frivolously argue that the Constitution guarantees, say, a right to taxpayer-subsidized abortions?"
PragerU also contends that YouTube's actions violate Section 230 of the Communications Decency Act, which protects platforms from facing certain liabilities for posts by third-party users. Much confusion continues to proliferate around the law, as high-profile political figures imply that tech companies cannot claim Section 230's protections if they remove any legal content. But that is patently false: In order to make the internet a more palatable environment, the law specifically allows platforms to scrub content that they deem unsuitable.
"Here, defendants' creation of a 'Restricted Mode' to allow sensitive users to voluntarily choose a more limited experience of the YouTube service is exactly the type of self-regulation that Congress sought to encourage in enacting section 230," says Walsh.
PragerU has filed a separate suit in federal court. It still awaits a decision from the 9th U.S. Circuit Court of Appeals, and it too rests on free speech claims—ones that are even more likely to lose under federal law.