Walmart's Entry Into Health Care Could Be Hugely Disruptive in All the Best Ways
Perhaps the most radical aspect of the new Walmart Heath clinic? Consumers will know exactly what each service costs.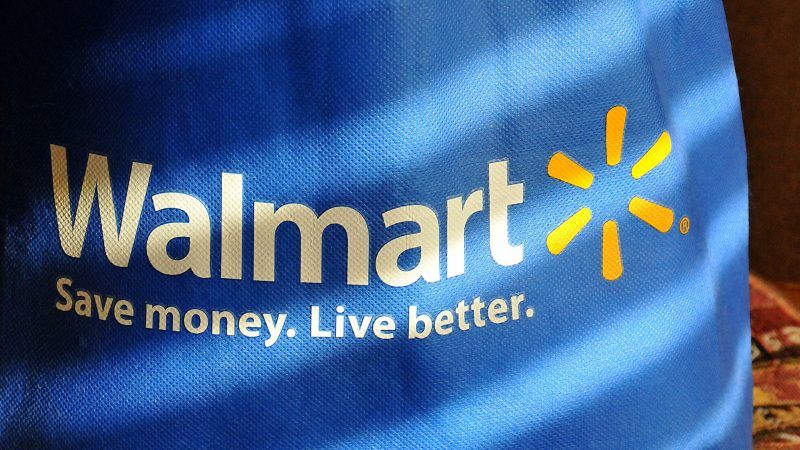 (Francis Dean /Deanpictures./Newscom)
Walmart is bringing its "everyday low prices" to the health care market—with an emphasis on "prices."
The big box retailer opened its first Walmart Health in-store clinic this month in Dallas, Georgia, offering primary medical, dental, vision, and mental health care. Though Walmart has not yet made public any plans for a national roll-out of similar facilities, the new clinic in the Atlanta suburbs appears to be a pilot for a new way to provide basic health care to Americans.
Perhaps the most radical aspect of the new Walmart Heath clinic? Consumers will know exactly what each service costs.
The company has published a pricing list showing that basic check-ups will cost $30 (or $20 for kids) while getting tested for the flu will cost $20 and having a routine vision exam will be $40. The clinic will be staffed with medical professionals capable of handling everything from immunizations to counseling sessions to lab testing to X-rays.
It's a big step forward for Walmart, which is already one of the country's largest pharmacies and which has opened smaller clinics in 19 stores to offer flu shots and other basic health care. Those smaller clinics average about 1,500 square feet each, while the new Walmart Health location in Georgia is over 10,000 square feet, according to Forbes.
It's another sign of how private-sector health care is innovating to reach Americans where they live and shop. CVS and Walgreens already offer small-scale clinics in some retail locations, and both have plans to expand those services in the coming years. If Walmart enters the health care provider marketplace too, it could be a huge victory for competition and convenience.
"Walmart Health is proof that the private sector can deliver high-quality, transparently priced health care services without government intervention," says Elise Amez-Droz, a health care policy associate at the Mercatus Center, a think tank based at George Mason University. "The best way to cater to our varying needs is to let patients have the final say in their health care decisions, shopping for better value and reaping the benefits in the form of better care and savings."
Access to care is an often overlooked part of the national debate over heath care, which tends to focus on providing insurance rather than health care itself. Insurance is important, of course, but the best insurance in the world is useless if there are no providers nearby.
As Amez-Droz notes, the federal government could give every American a voucher for the right to live in Manhattan, but that wouldn't change the fact that not every could move there (or would want to). Walmart and other retailers are helping to solve part of the access issue with these new clinics. About 90 percent of the U.S. population lives within 10 miles of a Walmart store.
The pricing model Walmart is rolling out could smash convention too. Though the retail chain says it will accept most major insurance plans—as it already does in its pharmacies and in existing, smaller clinics—the low, transparent prices will allow many customers to pay out-of-pocket for basic care.
That's a potentially huge change. The lack of transparency in health care prices—largely the result of third parties, like insurance companies, serving as intermediaries between consumer and provider—encourages the inflation of health care costs and the overconsumption of health care. Insurance may always be necessary to cover big expenses, but there's no good reason for Americans not to understand how much a simple visit to the doctor's office will cost before they arrive.
A single Walmart health clinic on the outskirts of Atlanta isn't going to fix any of the big problems with the American health care system. But you'd be foolish to think that the people running one of the world's most efficient and successful companies aren't going to come up with better solutions than the men and women trying to get elected.