Police Shot Her Boyfriend During a Robbery. She Was Charged With His Murder.
The felony murder rule allows police to charge someone with a killing if they were an accomplice in a related crime.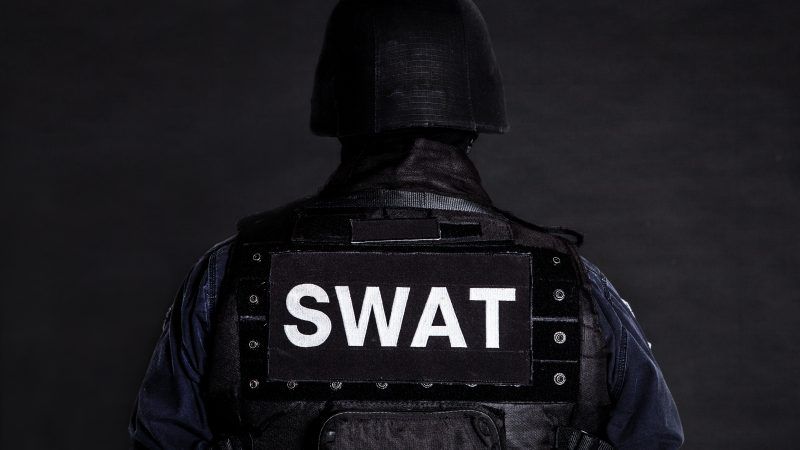 (Oleg Zabielin | Dreamstime.com)
On December 7 of last year, Julius Ervin Tate Jr. attempted to rob an undercover police officer who had responded to a social media ad posted by Tate in which he purported to be selling a cell phone. After a SWAT agent shot and killed him, police charged his 16-year-old girlfriend, Masonique Saunders, with felony murder.
What?
Under Ohio's felony murder rule, the state can charge individuals with murder if he or she participated in a tangential crime that led to the death in question. Saunders allegedly helped plan the botched robbery, giving authorities a way to prosecute her for his death.
The teen eventually took a plea deal and was sentenced last week to three years in juvenile prison for involuntary manslaughter as well as aggravated robbery. But although Saunders evaded a life sentence for murder, some people say the deal was still unjust, as she played no part in her then-boyfriend's actual demise.
They would be correct. Felony murder rules exist in several states across the country, locking up people who did not participate in the murder—or sometimes even the original crime.
For instance, consider the case of Ryan Holle, who in 2003 let his housemate borrow his car, which was then used to commit murder during a burglary gone wrong. Holle was 1.5 miles away from the scene of the crime but was convicted of felony murder the next year and sentenced to life in prison. His sentence was commuted to 25 years in 2015.
Or perhaps more similar to Saunders' is the case of Cedric Chatman, who was 17 years old when a police officer shot and killed him as he exited a car he had stolen. His two friends who participated in that robbery were charged with first-degree murder, although they were not present when the shooting occurred. Those charges were eventually dropped.
Then there's Bobby Garcia, who, in ninth grade, robbed a man for gas money as he traveled to North Hollywood, California. While he was waiting in the car, his accomplice stabbed someone, which Garcia spent 21 years in prison for, despite the fact that he did not know the killing had taken place until later. Garcia lobbied to change that law, and last year, the state passed serious restrictions on its enforcement.
Such changes have not yet made headway in Ohio, meaning Saunders stood little chance of evading blame for Tate's death. To make matters worse, the circumstances surrounding the robbery are murky: Police say that Tate pulled a gun on the officer, prompting the killing, but an eyewitness account disputes that. The family's lawyer alleges that police found the weapon after searching one of the homes.
In any case, the felony murder rule fails to curtail crime rates, according to a 2002 study by Anup Malani. If reducing crime is the goal, then states are falling flat—all while locking up people for crimes they did not commit.