U.S. Citizen Was on the Verge of Self Deporting After Being Detained for Weeks at Squalid Immigration Facility
The young man was finally released from custody this week.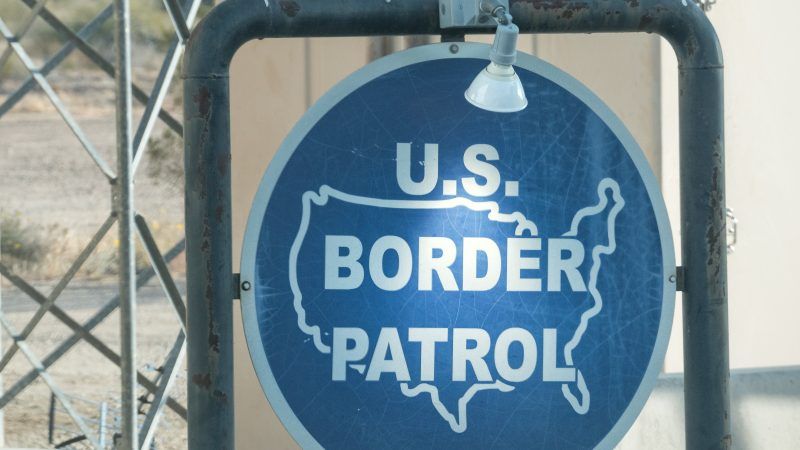 (© Larry Gevert | Dreamstime.com)
Francisco Erwin Galicia says conditions were so bad while he was in the custody of U.S. Customs and Border Protection (CBP) that he was on the brink of signing deportation papers—even though he's a U.S. citizen born in Dallas.
Galicia was traveling with his younger brother to a college soccer scouting event when CBP picked him up. On their way to the event, they were stopped at a CBP checkpoint. Galicia told the agents that he was a United States citizen and showed them his Texas ID card, his Social Security card, and his birth certificate. 
It wasn't good enough.
The Dallas Morning News reports that the problem could have stemmed from an old visa that Galicia's mother obtained for him when he was a minor, which said that he had been born in Mexico. Whatever the case, Galicia wound up in CBP custody for more than three weeks. 
His younger brother, who is not a U.S. citizen, self-deported to Mexico, where he could make their family aware of the situation.
Galicia lost 26 pounds during his 23 days in custody, and he says he was not allowed to shower during his time there. He told the News that he was kept in a holding area with 60 other men, where they were forced to sleep on the floors with only aluminum-foil blankets for bedding. 
"It was inhumane how they treated us," Galicia told the News. "It got to the point where I was ready to sign a deportation paper just to not be suffering there anymore. I just needed to get out of there."
CBP agents told The New York Times that they had been sounding the alarm for some time about conditions in the Border Patrol station in Clint, Texas—where hundreds of migrant children were being held—as well other facilities in the El Paso area, where conditions have been deteriorating.
"Since late May, two contracted doctors working at the Santa Teresa and El Paso stations, where illegal immigrants are held following arrest, walked out while on the job because of the conditions," the Washington Examiner reported recently. 
CBP was also reportedly holding 900 people at an El Paso facility that was meant to hold only 125. One cell, meant for 12 people, was holding 76. A cell meant for eight people instead held 41, while 155 people were housed in a cell meant for 35. 
Galicia was finally released from CPB custody on Tuesday.