Rhode Island Is the Latest State To Abolish Onerous Hair-Braiding Licensing
Previously, hair braiders were required to spend 1,500 hours taking cosmetology classes.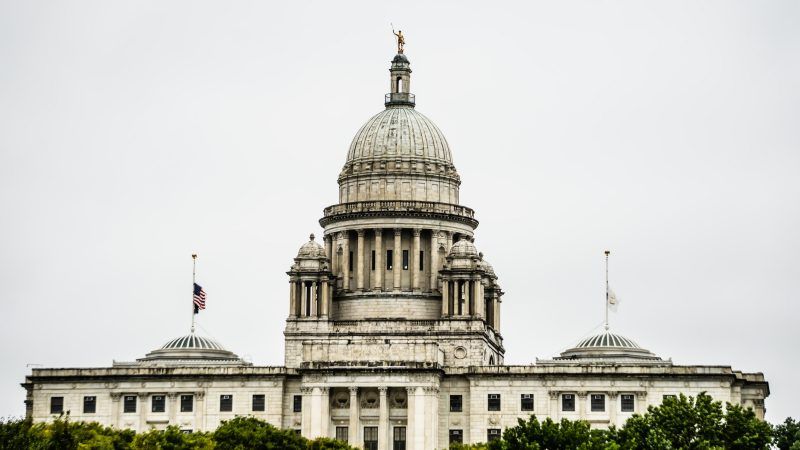 (Ingram Publishing/Newscom)
You won't need to go to the government to get permission to braid hair in Rhode Island anymore. 
Last week, Democratic Governor Gina Raimondo signed a bill to exempt hair braiders from cosmetologist licensing requirements. Previously, people who wanted to work as natural hair braiders were required to complete 1,500 hours of education and training, much of it completely unrelated to hair braiding. 
Under Rhode Island's old law, for example, hair braiders had to "learn how to use dye, heat, and chemicals—practices they never engage in and outright reject—in order to braid hair legally," Christina Walsh, activism director at the Institute for Justice (IJ), told Reason. "This is a victory for entrepreneurship, economic liberty, and plain common sense."
Rhode Island is the 28th state, and the 17th in the past five years, to exempt hair braiders from cosmetology licensing requirements.
African-style hair-braiding skills are "passed down from generation to generation and don't require formal training," says state Rep. Anastasia Williams (D–Providence), who sponsored the bill. 
Like most occupational licensing laws, there's not much evidence that licensing hair braiders actually improves the quality of service. Studies of both hair braiders and cosmetologists have found no connection between the existence or severity of occupational licensing and consumer satisfaction or safety.  
Licensing hair braiders has a disparate impact on minority communities, as these regulations shrink the number of people working in the field. This means that both fewer people of color can do the work and that people of color who use braiding services have to pay higher prices.
Repealing those unnecessary licensing laws can have an immediate impact. Mississippi was one of the first states to abolish hair-braiding licensing in 2005. By 2012, the state had over 1,200 registered braiders, according to an IJ study. In the same year, Louisiana had only 32 licensed braiders. Getting a hair-braiding license in Louisiana requires 500 hours of training. 
Back in Rhode Island, the repeal of hair-braiding licensing is part of an ongoing trend. In 2016, Raimondo signed a budget that repealed over two dozen occupational licenses. These included licenses for such obscure occupations as kickboxers, beer-line cleaners, fur-buyers, histologic technicians, and cytotechnologists.
Nonetheless, licensing laws still cost the state of Rhode Island. In a 2018 study, economists Morris Kleiner and Evgeny Vorotnikov found that occupational licensing laws cost the state almost 7,000 jobs and $675 million in annual state economic output. Among the state's most burdensome requirements is their regulation of HVAC contractors, requiring an eye-popping eight years of experience before one can contract independently.