Can California Ban Gun Shows From Public Fairgrounds?
A district judge says no, but don't expect the state's gun-grabbing politicians to give up.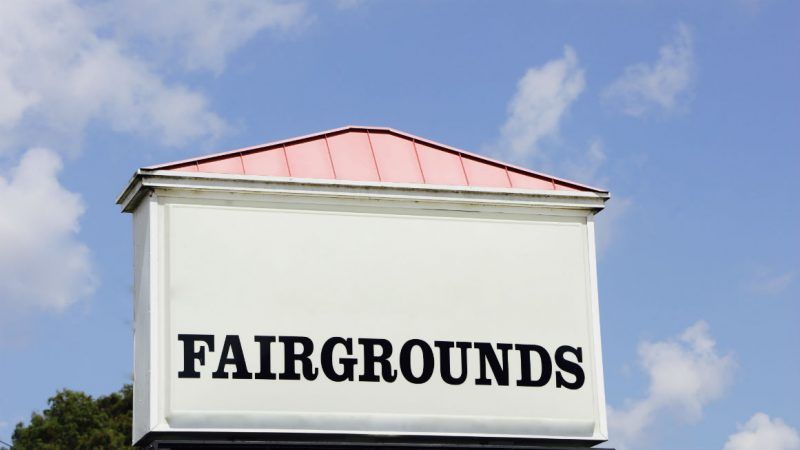 (Calvin L. Leake/Dreamstime.com)
California may not legally prohibit the Crossroads of the West gun show from taking place on state-owned fairgrounds, a federal judge ruled this week.
U.S. District Judge Cathy Ann Bencivengo said the First Amendment means a state agency in Southern California may not single out gun shows–which host discussions of gun politics, safety, and how to comply with legal requirements–for a preemptive ban on future events. Bencivengo, an Obama appointee, granted a preliminary injunction on Monday after oral arguments.
The 22nd District Agricultural Association Board of Directors, a government agency with members appointed by the governor of California, voted last fall to suspend gun shows at the fairgrounds. That effectively gave the boot to B&L Productions' Crossroads of the West, which holds gun shows at 15 locations in four western states, and had already reserved dates for 2019 at the Del Mar, California, fairgrounds. B&L Productions filed a federal lawsuit challenging the ban in January.
The California attorney general argued in briefs this spring that the Crossroads of the West's arguments are "barred by legislative, sovereign, and qualified immunity doctrines, and fail as a matter of law to state a constitutional violation." The gun show prohibition is a temporary one, the state argued, so that officials "can give proper attention to important public safety issues" while devising a final policy.
The National Rifle Association (NRA) and the Second Amendment Foundation are backing the lawsuit against the state of California. The California Rifle and Pistol Association, the NRA's state affiliate, is a plaintiff, and is represented by the law firm of Michel & Associates.
The best way to interpret the dispute between the state board and Crossroads of the West is as a symbolic one allowing California government officials to signal their distaste for firearms and their owners: Unlike many other western states, state law prohibits any guns from being sold to members of the public at gun shows. Instead, prospective purchasers may only place an order, which can be fulfilled after the gun show is over, at a different location, after a mandatory 10-day waiting period elapses, and after both state and federal background checks are complete.
Gun shows in California must follow even stricter requirements than those that apply to retail stores selling firearms. Gun shows must possess at least $1 million in liability insurance, provide law enforcement with a list of all firearm vendors, provide the California Department of Justice and local law enforcement agencies with a security plan, and prohibit minors from attending unless they're with their parent, grandparent, or legal guardian. State law also says that vendors may not "engage in activities that incite or encourage hate crimes," they may not "display or possess black powder or offer it for sale," and they may not display ammunition unless it's in "closed original factory boxes or other closed containers."
Because such significant restrictions exist, it's clear that the anti-Second Amendment politicians who control California's government are actually taking aim at gun culture, of which gun shows are a big part. As far back as 1999, this sentiment spawned the Nordyke v. King case, which dealt with prohibitions on gun shows at California's Alameda County fairgrounds, and which bounced through the courts for at least 13 years.
Anti-gun politicians have been forthright about this goal. Last fall, then-Lt. Gov. Gavin Newsom, a Democrat, now California's governor, wrote a letter to the 22nd District Agricultural Association asking it to stop allowing the Crossroads of the West show to lease the Del Mar fairgrounds. "Permitting the sale of firearms and ammunition on state-owned property only perpetuates America's gun culture," Newsom wrote.
Newsom's predecessor, Gov. Jerry Brown, last year vetoed a bill that would have prevented gun shows from taking place at the Cow Palace, a state-owned exhibition hall near San Francisco. AB 893, a bill currently making its way through the California state legislature, would explicitly ban gun shows at the Del Mar fairgrounds. Newsom, who is more hostile to the Second Amendment than Brown, is likely to sign it.
Because state officials who act unconstitutionally don't have to pay their own legal bills, expect California's war on gun culture to continue. "It's a shame that taxpayers have to keep paying for their legislators to engage in political Kabuki theater," says Don Kilmer, a San Jose attorney representing the Second Amendment Foundation.