Do You Feel Safer Knowing the FBI Has Access To 640 Million (!) Headshots?
Don't worry, a spokesman tells Congress, the agency has "strict policies" for using facial recognition technology.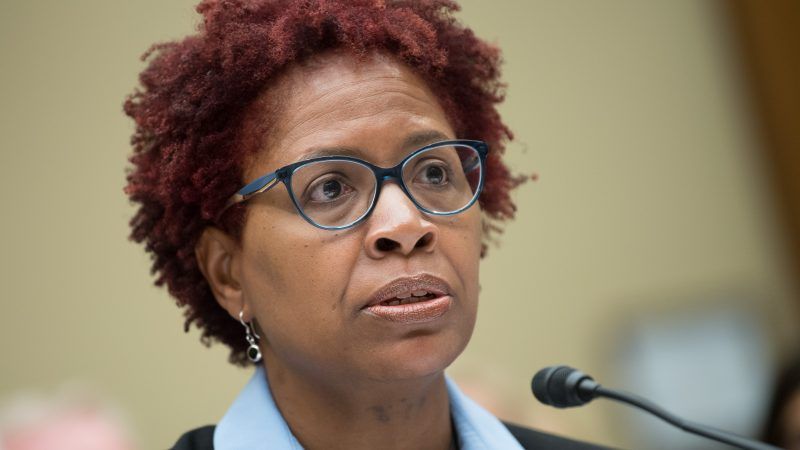 The FBI cops to the fact that its database of mugshots, called the Interstate Photo System, has about 36 million entries. The feds use facial recognition technology, among other techniques, to sift through photos during its investigations.
But that's the tip of the iceberg. Gretta Goodwin, a director at the Government Accountability Office (GAO), told the House Oversight and Government Reform Committee today that the FBI can scan about 640 million pictures, including not just mugshots but driver's licenses and passport photos. From the AP's account:
Taking into account the bureau contracts providing access to driver's licenses in 21 states, and its use of photos and other databases, the FBI has access to about 640 million photographs, Goodwin told lawmakers at the House oversight committee hearing.
But don't worry, because the FBI has "strict policies" governing the use of such technology, said a spokesman for an agency that is exceedingly well-known for what the American Civil Liberties Union calls an "unchecked abuse of authority" that is exceptionally well-documented in Tim Weiner's 2012 book Enemies: A History of the FBI. While J. Edgar Hoover's legendary contempt for the rule of law and darkly comic episodes such as a failed attempt to discern the lyrics of the 1963 pop song "Louie, Louie" are widely known, the FBI continues to be a dumpster fire when it comes to accountability. A 2018 Time cover story, for instance, was titled "The FBI Is in Crisis. It's Worse Than You Think," and wrote about internal investigations that, among other things,
showed that the ousted deputy director of the FBI, Andrew McCabe, had lied to the bureau's internal investigations branch to cover up a leak he orchestrated about Clinton's family foundation less than two weeks before the election. … Another IG report in March found that FBI retaliation against internal whistle-blowers was continuing despite years of bureau pledges to fix the problem. Last fall, [Justice Department Inspector General Michael] Horowitz found that the FBI wasn't adequately investigating "high-risk" employees who failed polygraph tests.
Back to today's congressional testimony about the FBI's access to photos and its rules about using facial recognition technology:
Kimberly Del Greco, a deputy assistant director at the FBI, said the bureau has strict policies for using facial recognition. She said it is used only when there is an active FBI investigation or an assessment, which can precede a formal investigation. When using the state databases, the FBI submits a so-called "probe photo" and then states conduct a search to yield a list of potential candidates to be reviewed by trained federal agents.

"Facial recognition is a tool that, if used properly, can greatly enhance law enforcement capabilities and protect public safety," she said.
In May, Reason's Ronald Bailey hailed a decision by San Francisco's board of supervisors to ban law enforcement use of facial recognition technology. Here's part of his reasoning:
We know that government agencies have and still do rifle largely unhindered through private communications databases at will. Perhaps federal espionage and law enforcement agencies will be more punctilious about observing our constitutional right to privacy with respect to this emerging surveillance technology, but I wouldn't count on it.

A bipartisan group of congressional representatives have apparently just agreed to draft legislation—possibly including a moratorium—to regulate law enforcement use of facial recognition. Given Congress's ongoing refusal to rein in domestic spying programs, legislative action on this issue deserves close monitoring.

It doesn't seem too panicky to observe the principles of federalism such that states and localities can explore ways to prevent law enforcement abuse of this emerging surveillance technology.