The Upside of Teen Vaping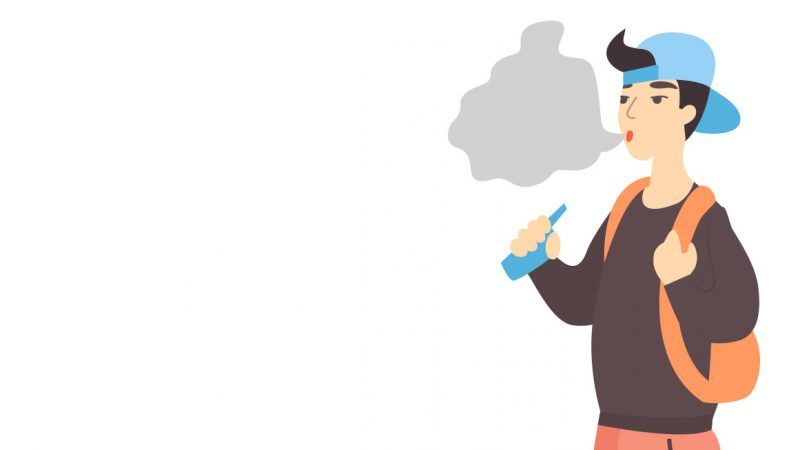 The Food and Drug Administration (FDA), which responded to an "epidemic" of underage vaping by imposing restrictions on sales of flavored e-cigarettes, admits the policy may deter adult smokers from making a switch that could save their lives. According to the FDA, the price is worth paying to prevent teenagers from using e-cigarettes. But that goal is itself questionable on public health grounds.
FDA Commissioner Scott Gottlieb, who announced the flavor restrictions four months before he revealed that he'd be leaving the agency in April, said he worried that vaping might be a gateway to smoking. Yet there is little evidence of that.
A study published by the Journal of the National Cancer Institute in January, based on a sample of 12,000 12- to 17-year-olds who were surveyed on two occasions one year apart, confirmed that teenagers who try e-cigarettes are more likely than those who don't to subsequently try conventional cigarettes. That finding is consistent with Gottlieb's fear. But it is also consistent with the hypothesis that pre-existing differences make some teenagers more likely to experiment with both products.
Notably, past-month vaping in the first survey was not associated with subsequent smoking, which suggests the overall correlation does not reflect regular vapers who progress to cigarettes after getting hooked on nicotine. Just 21 students—0.2 percent of the sample—initially reported that they had never smoked but had vaped during the previous month and later reported that they had tried cigarettes. It's not clear any of them were ever regular vapers or ever became regular smokers.
The overall vaping rate rose between the two surveys while the smoking rate declined, which is consistent with other surveys. In fact, adolescent smoking rates have reached record lows as experimentation with e-cigarettes has surged. A study reported in the journal Tobacco Control last year found the downward trend in smoking among teenagers accelerated as vaping became more common.
According to one survey, that decline stalled in 2018, the year of the vaping spike that alarmed the FDA. But another survey found that underage smoking continued to fall.
If more vaping means less smoking among teenagers, that represents a significant public health improvement, given the huge difference in risk between the two forms of nicotine consumption. But it's not a benefit the FDA considered. "I'm sure that there's a component in there of kids who are using e-cigarettes in lieu of combustible tobacco," Gottlieb said last fall, but "our mandate is no child should be using a tobacco product."