Arkansas' New Food-Labeling Law Is Veg-on-Veg Crime
As the behest of agricultural lobbies, regulators around the world are making food marketing way more complicated than it needs to be.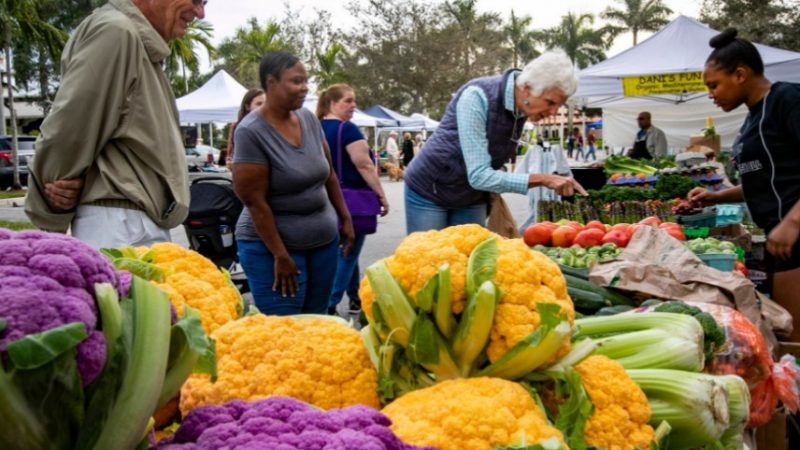 (Allen Eyestone/ZUMA Press/Newscom)
Last week, a committee in the European Parliament passed a proposed amendment that would require makers of burgers derived from plant-based meats and lab-grown meats to label their products not as "veggie burgers" but as "veggie discs." Veggie sausages could become "vegetable protein tubes."
The "veggie discs" episode drives home two points. First, there seems to be no limit to the idiotic language government will force food makers to use to label foods. Recall when Florida bureaucrats forced a creamery that sold 100% skim milk to label said food as "Non-Grade 'A' Milk Product, Natural Milk Vitamins Removed" or, later, as "imitation skim milk."
Second, despite claims from the socialist French minister who introduced the proposal that it's not intended to benefit "the meat lobby," it's as obvious as ever that the only reason government cares a lick about this issue is that they are beholden to powerful agricultural interests that want to use the government to stifle competition from small-but-growing rivals.
Despite their awfulness, laws like these are also becoming increasingly common—and contentious—in the United States. Last year, Missouri passed a law that says products labeled as "meat" and which are sold in the state may not be derived from plants or meat that's grown from animal cells in a lab. The makers of Tofurky sued to overturn the law. Reports last month indicated the Missouri lawsuit was headed for settlement, though details appear scant.
Though the Missouri law may be on the way out, a handful of other states have adopted similar laws in recent months. The latest to do so is Arkansas. But the Arkansas law comes with a twist, as it not only contains "meat" labeling provisions like those in Missouri and elsewhere but also boasts language that targets one plant-based food at the urging of another type of plant-based food. In fact, the Arkansas law's pitting of rice against cauliflower might be the first such example of such veg-on-veg crime. And that's not a welcome development.
The Arkansas law, An Act to Require Truth in Labeling of Agricultural Products That Are Edible by Humans, is intended allegedly "to protect consumers from being misled or confused by false or misleading labeling of agricultural products that are edible by humans." Anyone found to be in violation of the law could face fines of up to $1,000 for each violation.
The law bans the use of the term "cauliflower rice" on food labels to describe the food commonly known as cauliflower rice.
(Cauliflower rice is an increasingly popular riced-cauliflower alternative to traditional swamp-grass based rice. Just how popular? A recent Food & Wine piece focused on "the chaos that happens around the cauliflower rice at Trader Joe's.")
"A package of food labeled 'cauliflower rice' containing no actual rice will, later this year, be considered mislabeled in Arkansas and the manufacturer subject to a fine under a state law signed" last month, reported the Arkansas Democrat-Gazette. Purportedly, though, the term "riced cauliflower" will still be legal under the law.
The basis for the law isn't difficult to discern: it's intended to protect Arkansas's largest-in-the-nation rice industry.
For one, it passed with support from the Arkansas Rice Federation. It was also sponsored by Rep. David Hillman (R). According to his official bio, Rep. Hillman is a rice farmer, past president of the Arkansas Farm Bureau, and a former board member of the Producers Rice Mill, "one of the largest private label packers in the country."
Rep. Hillman isn't exactly hiding from claims his law is baldly protectionist.
"Yes, I will plead guilty to anyone that says I supported this to defend the rice industry," Rep. Hillman told the Memphis Commercial Appeal. "But this is really a fairness issue and only affects those who intentionally mislead people."
I'm not so sure.
"Efforts to ban words on food labels won't stop consumers from purchasing the options they seek," says Michele Simon, executive director of the Plant Based Foods Association, a trade group, in an email to me this week. "Instead of trying to pass unconstitutional laws, the rice (and meat and dairy) industries should be focusing on how to better meet changing consumer preferences. It's called market competition."
That sounds more like it to me.