MoveOn, Maddow Can't Move on From Mueller Worship: Reason Roundup
Plus: Ohio vice cop indicted for murder, FFC would police "the new kids online beat," and crony Federal Reserve appointments on the way?
Robert Mueller–themed spins on classic rock songs soared through Times Square yesterday, as activists rallied for the federal government to "Release the Report" on the Trump-Russia investigation. Dispatches from the rally and others like it—organized by MoveOn and promoted by Rachel Maddow—totter somewhere between terrifying and hilarious, an overwrought and toxic mix of radical chic, boomer nostalgia, preening politicians, media malpractice, and Democratic fundraising.
But the carols. First, the carols, in all their ridiculous and impressively awful glory, like the essence of Bush-era liberal bloggers distilled down to platonic form and then performed en masse. Here are the lyrics of one, to the tune of Gloria Gaynor's "I Will Survive" (bonus points for casual stigmatizing both sex work and gay men):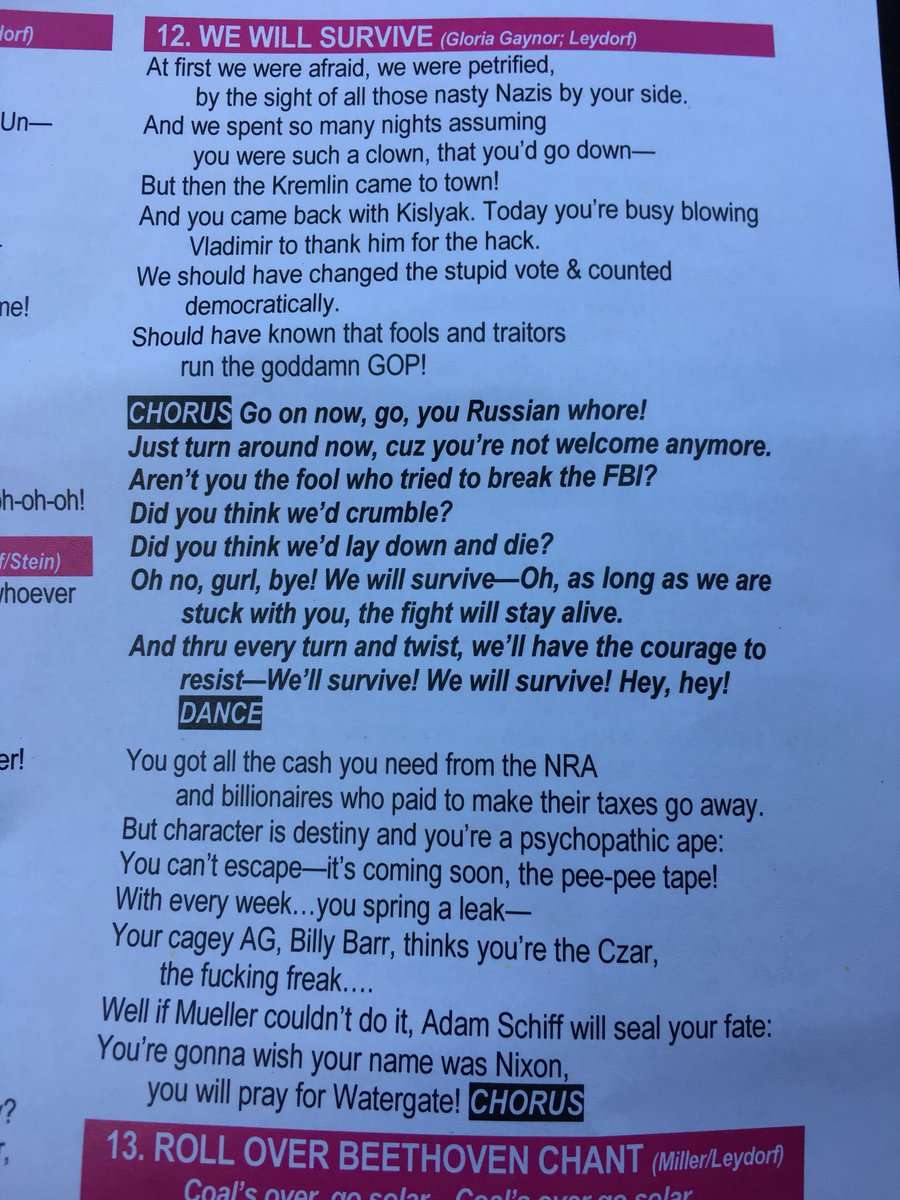 It goes on.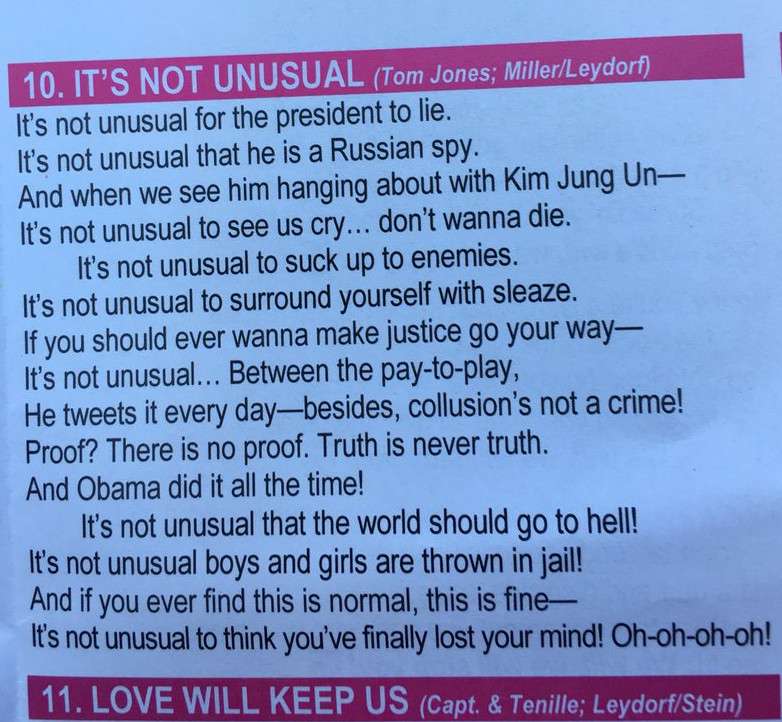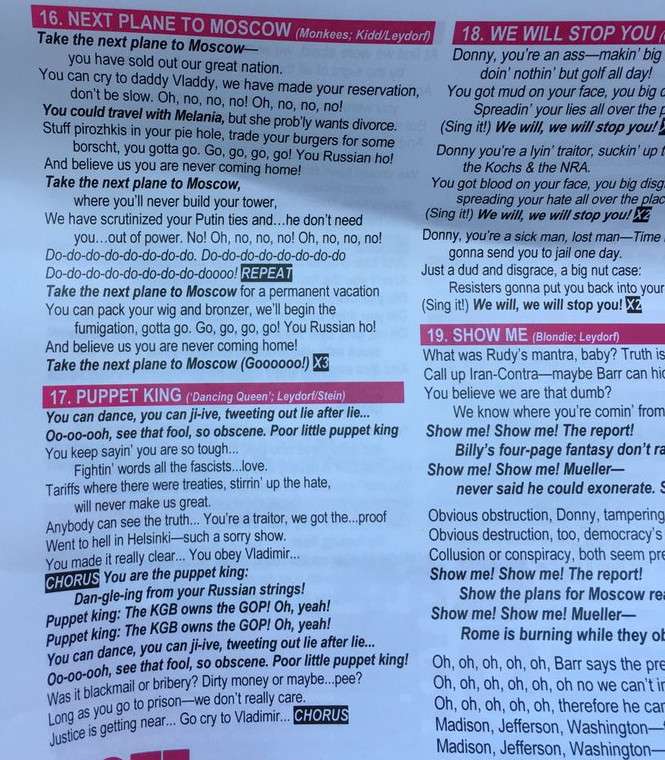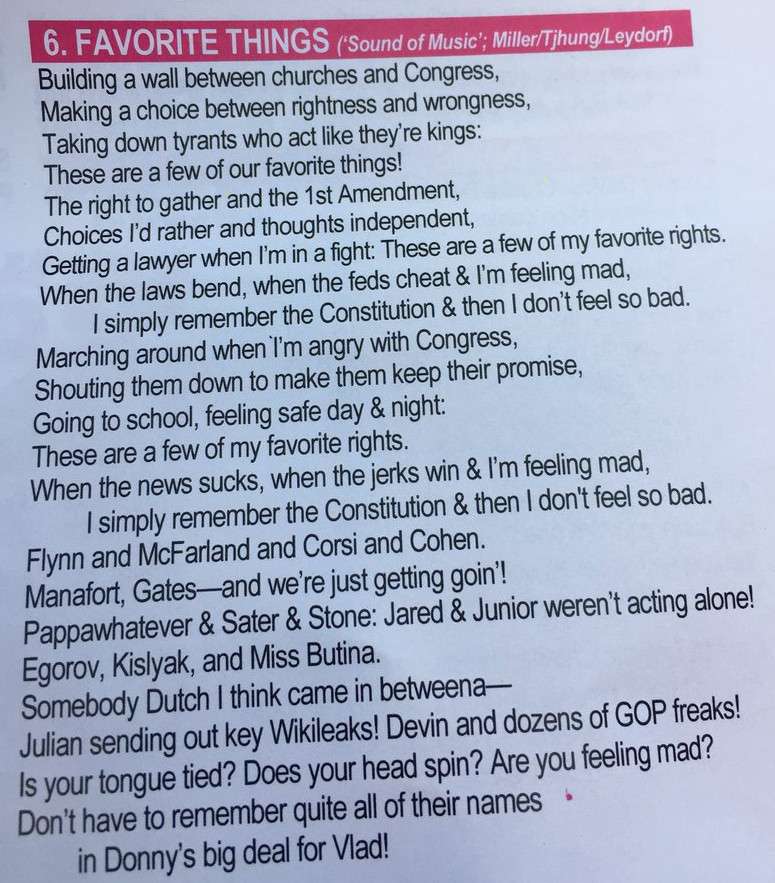 As journalist Michael Tracey points out, the Mueller report is scheduled to be released later this month (as it should be). William Barr suggested his redacted version would be ready in mid-April. The theatrics yesterday were basically just haggling over about 10 days (although from the tone and content of the speakers and organizers, attendees could be forgiven for not realizing that). "Virtually no one, including Trump himself, has advocated against release of the Report," tweeted Tracey, who took all of the above carol photos. "So what's the point of these rallies? Answer: to give expression to liberal paranoia, anxiety, and rage."
MoveOn's Twitter timeline is filled with pictures of rallies large and small across the country yesterday. (It's hard not to notice a distinctly older and less diverse crowd than at other recent rallies and marches around progressive causes.) A few more shots from the #ReleasetheReport rallies: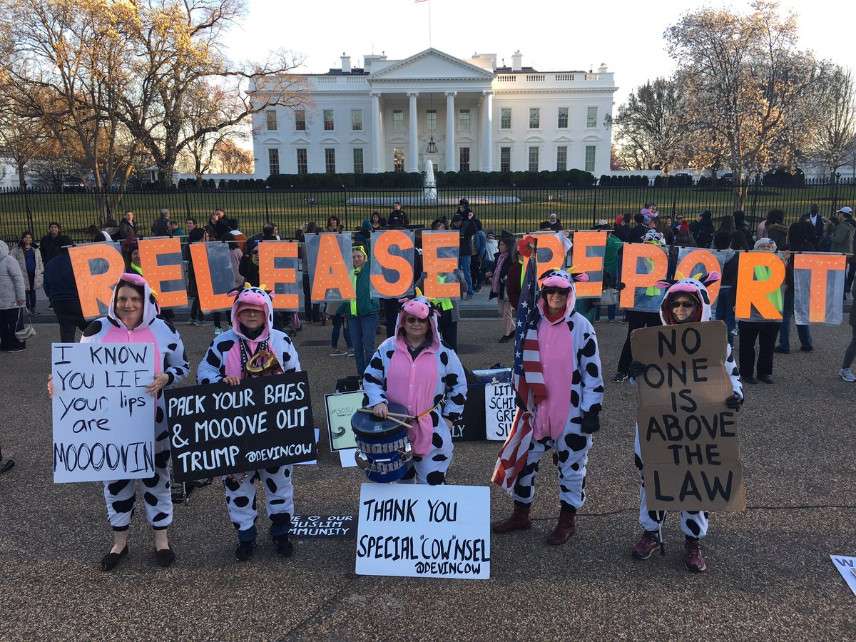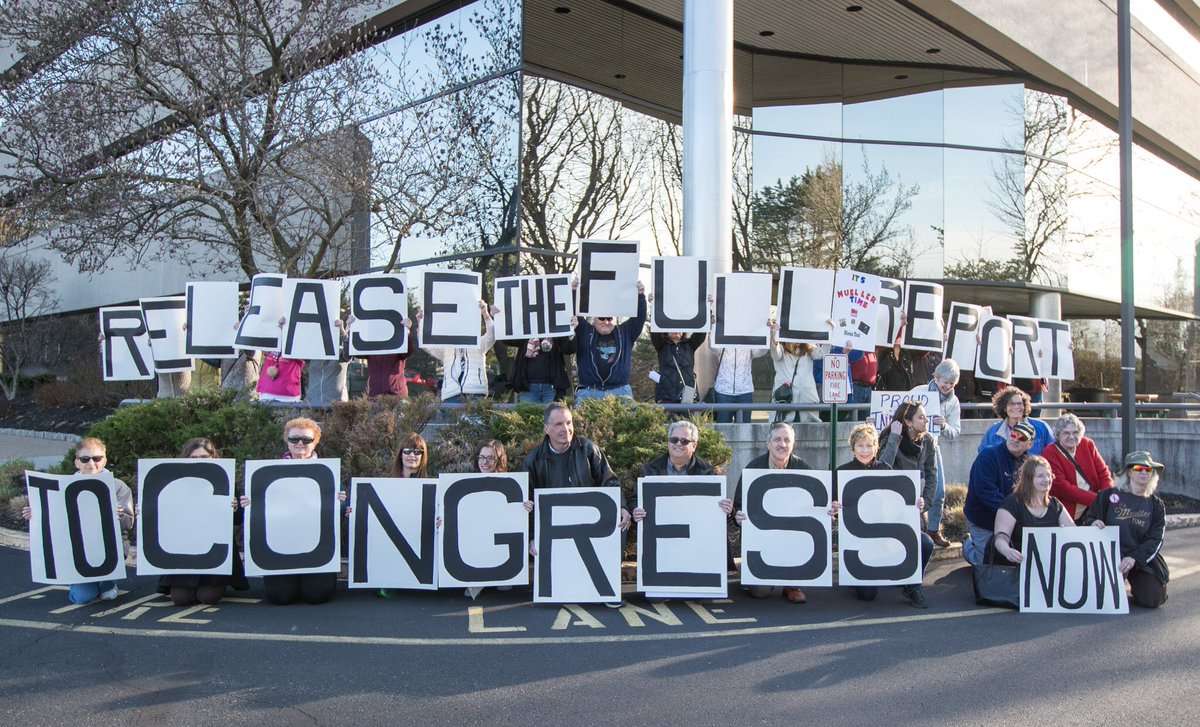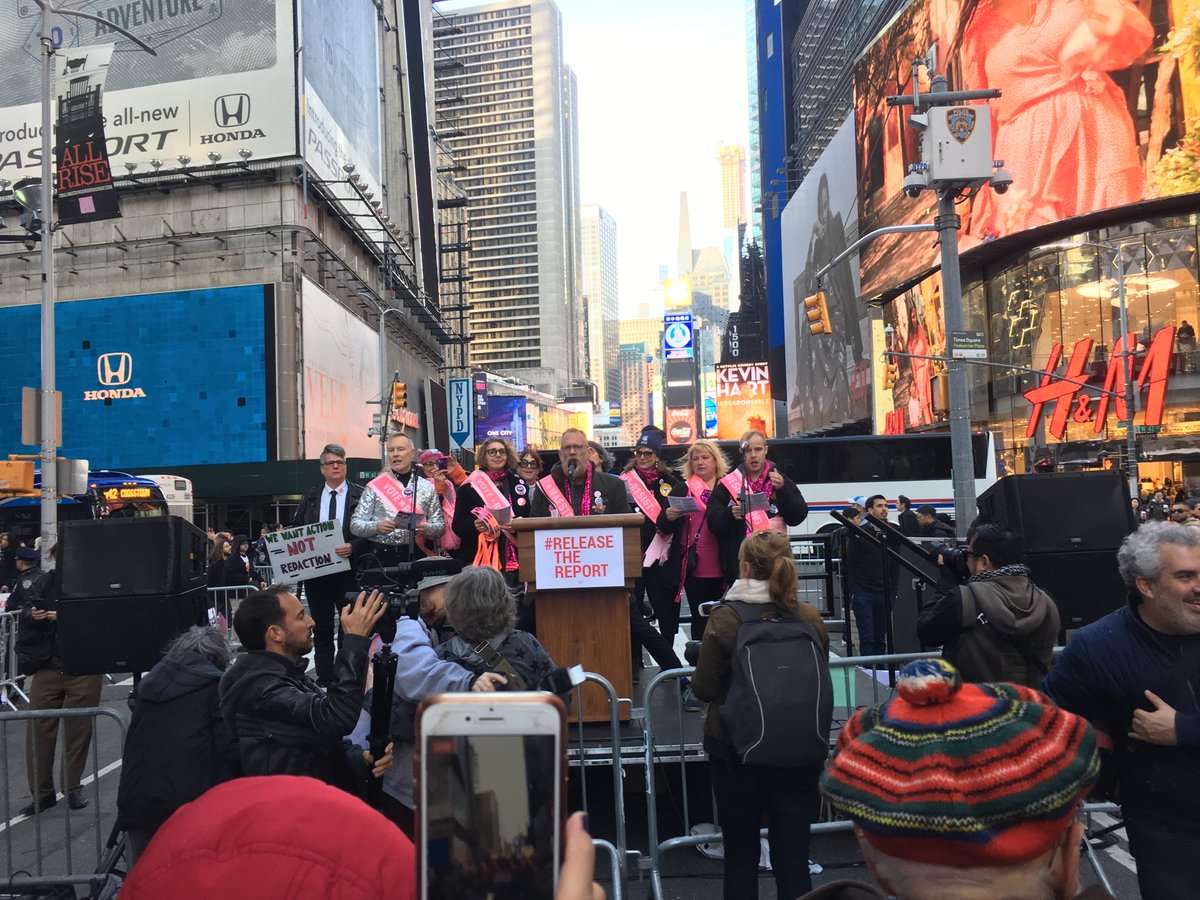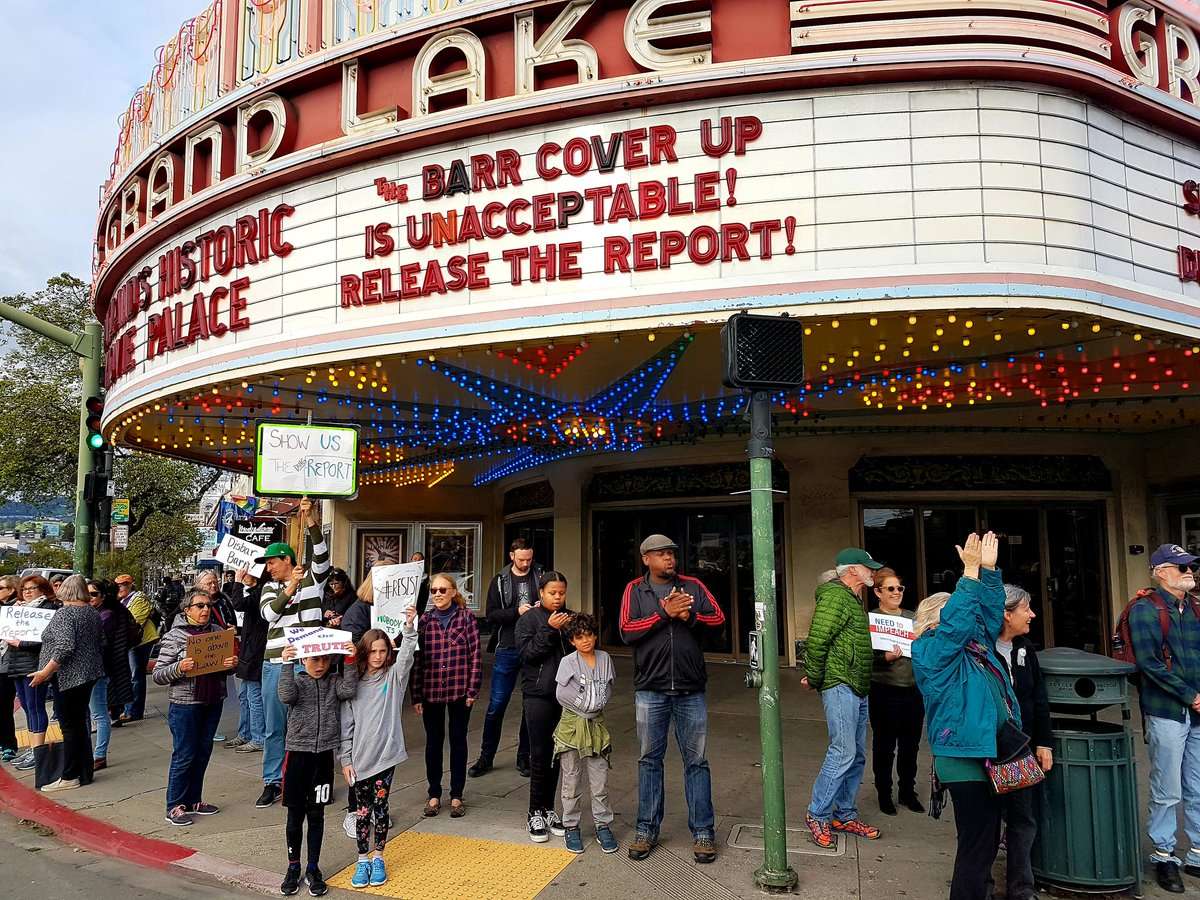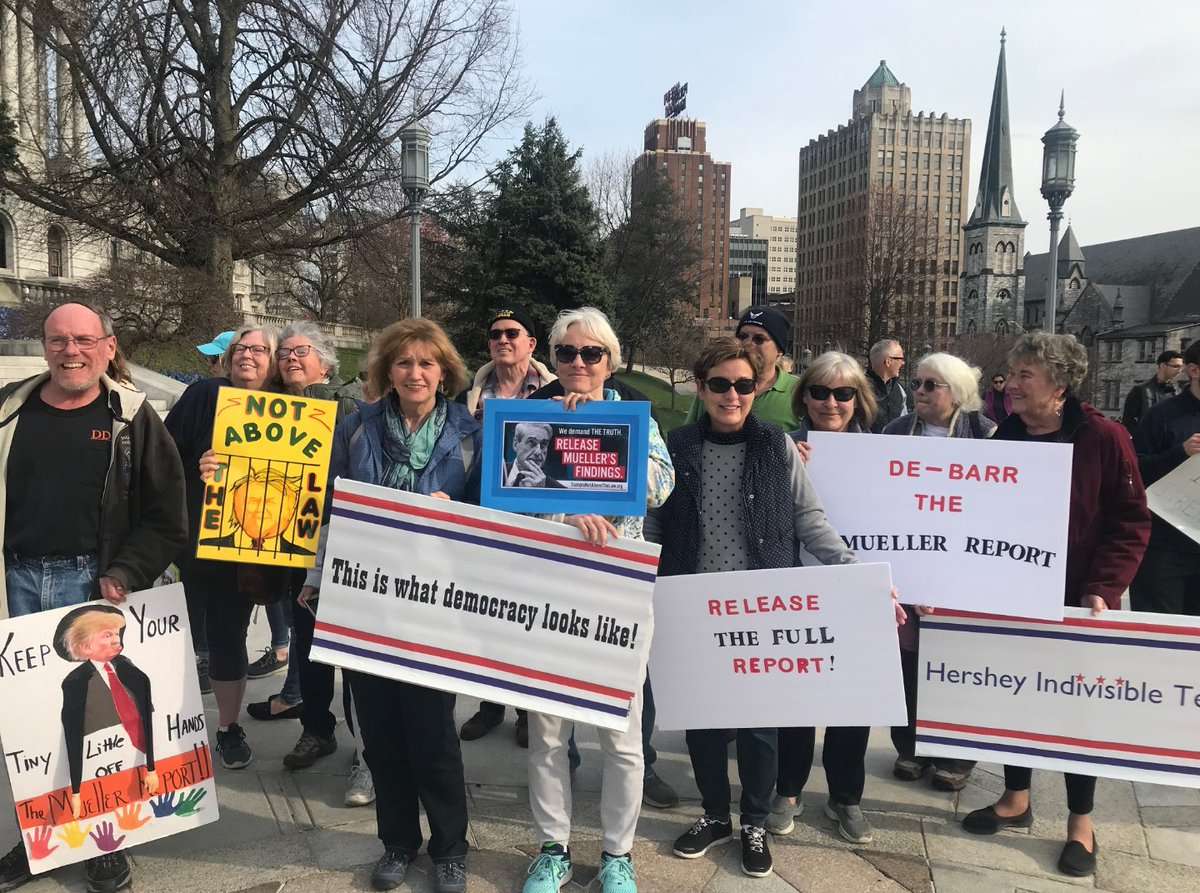 But it wasn't just random (and well-intentioned, if woefully misled by media and politicians) people showing up. Lots of legislators took the opportunity to grandstand:
Holding back the Mueller report is a matter of national security. Congress must get an un-redacted version now. #ReleaseTheReport

— Richard Blumenthal (@SenBlumenthal) April 4, 2019
Enough with the delays.

Enough with the excuses.

Enough with the objections.

It's time for Attorney General Barr to #ReleaseTheReport and the underlying documents so that Congress and the American people can see it for themselves. https://t.co/aga1r7owTa

— Chuck Schumer (@SenSchumer) April 5, 2019
FOLLOWUP
Ohio vice cop indicted for murder. Andrew Mitchell, the former Columbus police officer recently arrested on federal charges, has also been indicted by a grand jury in Ohio. Mitchell is charged with murder and voluntary manslaughter for the 2018 shooting of Donna Castleberry in the back of his police car.
FREE MINDS
Policing "the new kids online beat." The '90s are back, baby! At a "Truth About Tech Conference, sponsored by Common Sense," Sen. Ed Markey (D–Mass.) just unveiled "The Kids Internet Design and Safety (KIDS) Act," which aims to regulate online advertising and punish people for content that is "harmful" to children. Both children's television and the burgeoning internet saw a whole lot of a couple decades ago, as bipartisan techno-paranoia prevailed. Now that speech suppression, tech regulation, obscenity laws, and the like are fashionable again, I suppose this revival was only a matter of time. "The Federal Trade Commission [FTC] would be the cop on the new kids online beat," reports Broadcasting & Cable. More:
Common sense describes the bill as addressing "the disconnect between existing laws and today's reality to extend vital values and protections of the 1990 Children's Television Act to cover all media platforms and promote digital well-being."

Markey has been active on the children's media front. He has also proposed updating his Children's Online Privacy Protection Act (COPPA), has called on Facebook to stop paying teens for data, and has called on the FTC to investigate Google Play and in-app marketing to kids.
FREE MARKETS

Crony Federal Reserve appointments on the way? President Donald Trump is reportedly considering Heritage Foundation policy analyst Stephen Moore and "former Godfather's pizza boss and 2012 GOP presidential hopeful Herman Cain" for open seats on the Federal Reserve Board of Governors, as Brian Doherty noted at Reason yesterday. "Neither Cain nor Moore are technically trained academic economists, which alarms many, although…board members with more varied real-world experience might be useful voices in central bank decision-making," writes Doherty:
It is less lack of academic/technical training that's disturbing as the clear sense that both men are being appointed not for expertise but for team-playing loyalty to Trump. Cain has recently been running a pro-Trump political action committee, America Fighting Back; Moore was a former Trump economic adviser during his 2016 campaign.
Read more here.
QUICK HITS
The U.S. House yesterday passed a bill saying America must end support for Saudi-led war in Yemen. "The final vote was 247-175, with 16 Republicans joining 231 Democrats in approving the resolution," Joe Setyon reported last night. " Just one congressman voted present: the libertarian-leaning Rep. Justin Amash (R–Mich.)"
Since I've been asked several times why I voted present on the Yemen withdrawal joint resolution, here again is my explanation from the last time we voted on this: https://t.co/5rjP7ajr4S. Today's vote was on the nearly identical Senate version.

— Justin Amash (@justinamash) April 4, 2019
Always read Stephanie Slade on election polls.
New Mexico just decriminalized both small amounts of marijuana and "drug paraphernalia." According to the Drug Policy Alliance, it's the first state to get rid of paraphernalia penalties.
Who the heck even are these Democratic candidates anymore?
The issue of legalized prostitution is a matter for the Nevada legislature, not the courts, state lawyers argue in a response to suit seeking to shut down the state's legal brothels.
What Carr says:
Facebook issues a new and expanded call for the government to police your online speech, in interview with @GStephanopoulos.

It asks for your speech on "divisive" issues – including posts on immigration – to be regulated by the government as if it were a campaign ad.

No thanks. pic.twitter.com/9a6VhlKjbH

— Brendan Carr (@BrendanCarrFCC) April 4, 2019
The European Parliament will vote in May on whether it's illegal to call meatless products burgers. Some are proposing that what's commonly known as veggie burgers must henceforth be referred to as veggie discs.
The more you know:
16 USC §§718g, 707 & 50 CFR §91.24(b) make it a federal crime for judges in the Federal Duck Stamp contest to not spend at least two hours reviewing the artwork submitted by duck stamp contestants before the contest begins.

— A Crime a Day (@CrimeADay) April 5, 2019