Trump Was Asked Whether Imported Cars Are a National Security Risk. His Answer: 'No.'
That should be enough to end this silly debate. But what the president says and what the president does are not always the same.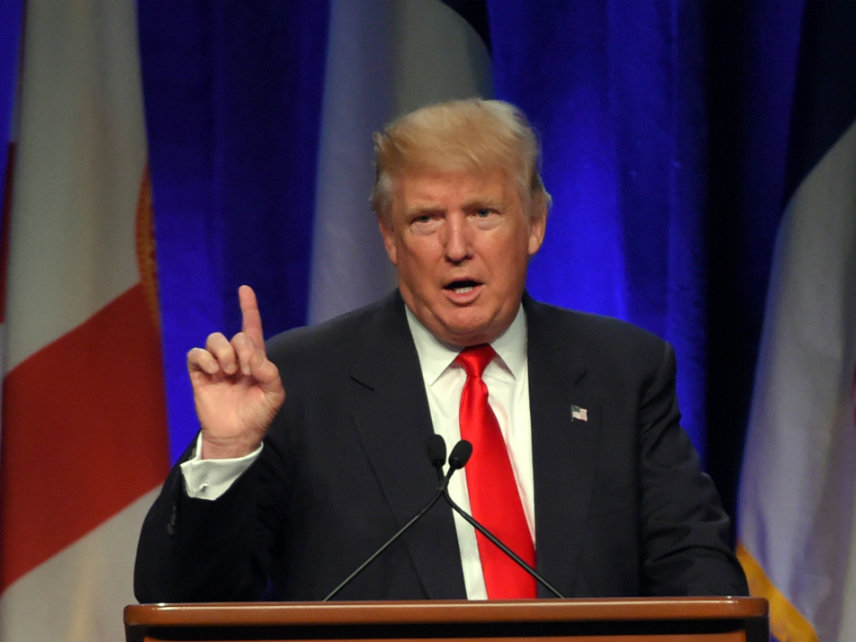 Asked today whether imported cars are a threat to American national security, President Donald Trump had a direct, succinct answer.
"Well, no," the president said during an interview that aired on the Fox Business Channel. He quickly pivoted to say that "what poses a national security risk is our balance sheet. We have to have—we need a strong balance sheet. Otherwise you don't have national security."
If the "balance sheet" Trump's talking about is the national debt, then he has a point. That probably is one of the biggest long-term threats to our security. But tariffs on imported cars will not generate enough revenue to meaningfully address America's $22 trillion debt.
If he's talking about trade balances—and Trump has seemed, often, to confuse the budget deficit with America's trade deficit—then tariffs won't help with that either. Indeed, America's trade deficit has grown to record heights in the months since Trump imposed new tariffs on steel, aluminum, and various Chinese-made goods.
For most presidents, admitting that automobiles are not a national security risk would not be newsworthy, because of course they're not. But Trump's acknowledgement of that reality is a telling statement. Imposing tariffs on imported cars without congressional approval would require Trump to invoke the Trade Protection Act of 1962, which allows presidents to unilaterally impose tariffs for national security reasons only.
Trump's Commerce Department spent several months investigating whether imported cars might be a threat to America. The final report was delivered to the White House last month but so far has been keep under wraps. Earlier this week, undisclosed sources told Politico that the report does indeed outline a rationale for imposing tariffs, which Trump could act upon at his own discretion.
But now Trump has clearly stated that imported cars are not a security threat. Elsewhere in the same interview, he discusses the use of those tariffs as a way to gain leverage against European countries in future trade negotiations—but the law does not allow presidents to impose tariffs in order to enhance their negotiating positions.
And that, as they say, should be that. Except that what Trump says often differs from what Trump does. Until the administration decides to act upon the Commerce Department report—or until Congress revokes Trump's authority to unilaterally impose tariffs, which it could do any time it wants—America's auto industry will have to wait and see what the president decides to do.
The stakes are huge. A 25 percent tariff on imported cars and car parts would increase the cost of cars sold in the United States by $2,000 to $7,000 each, according to the Alliance of Automobile Manufacturers. Even American-made cars would be affected, since there literally is no such thing as a fully American-made car anymore and automobile manufacturers have supply chains that wrap around the world. Those global supply chains have helped trigger a boom in American automaking, which now employs more than 8 million workers—a 50 percent increase since 2011, according to the American Automotive Policy Council.
The Center for Automotive Research projects that a 25 percent tax on imported cars and car parts would cost nearly 367,000 jobs and reduce America's gross domestic product by more than $30 billion. Downstream businesses stand to lose too. Car dealers could lose $43 billion in revenue and 77,000 jobs as prices for new cars jump by an estimated $2,700 and sales fall by about 1.3 million units, according to the center's projections.
Following through on the threat to impose those tariffs would be bad policy crafted under obviously false pretenses. Are imported cars and car parts a threat to national security? Even the Tariff Man occupying the White House now admits they aren't.