Amy Klobuchar Is a Cop, Too
Plus: Robert Kraft, Dyma Loving, Michelle Aldana, and others in the news for mistreatment by the U.S. criminal justice system
No statute of limitations on shaming candidates who enabled bad cops. "For many decades," writes Ed Kilgore, "Democrats concerned with their party's reputation for weakness were eager to recruit politicians who had proved their willingness to use the power of the state to smite the (ostensibly) wicked." Now that's coming back to haunt them.
"Kamala Harris has already gotten significant flak from progressives and civil libertarians for her record as both district attorney of San Francisco and attorney general of California," Kilgore notes. (Read some of that from Reason here.) He continues:
Even in that famously liberal city and state, Harris felt it necessary to depict herself as 'tough on crime,' and embraced policies that are no longer fashionable (or in some cases even acceptable) among Democrats focused on the tragic phenomenon of mass incarceration and the abject failure of the war on drugs.

Now it's Amy Klobuchar's turn for scrutiny of her record during two terms as Hennepin County (Minneapolis) Attorney from 1999 until her election to the Senate in 2006."
"Kamala Harris is a cop" has become a popular multi-purpose shorthand way to invoke her many missteps as an Alameda County prosecutor, San Francisco district attorney, and California attorney general. Klobuchar devoted less time to "public service" (she spent the start of her career in private law practice), but still accumulated eight years of time to do damage as a county prosecutor.
The Washington Post delves into the dirty details of that here, focusing on Kobluchar declining "to prosecute police accused of using excessive force against black suspects."
"Unlike Kamala Harris," writes Kilgore, "Klobuchar cannot fall back on her own racial identity as a signal that whatever she said and did for political reasons back in the day, she now 'gets it.'"
One pushback you'll hear to this is that as women in law enforcement in the 1990s, Klobuchar and Harris probably faced extra scrutiny because of their sex and extra pressure to present themselves as tough on crime. Others point out that everyone in mainstream politics supported carceral solutions until oh so recently. Both are true but also irrelevant, at least in terms of picking a presidential candidate. The Democrats' 2020 presidential field is wide open right now and packed with contestants, including some who didn't spend years or even decades on the side of abusive police, atrocious prisons, the drug war, the persecution of sex workers, bad crime-lab science, the militarization of local law enforcement, etc.
FREE MINDS
"These two segments ran 20 minutes apart tonight on the same show."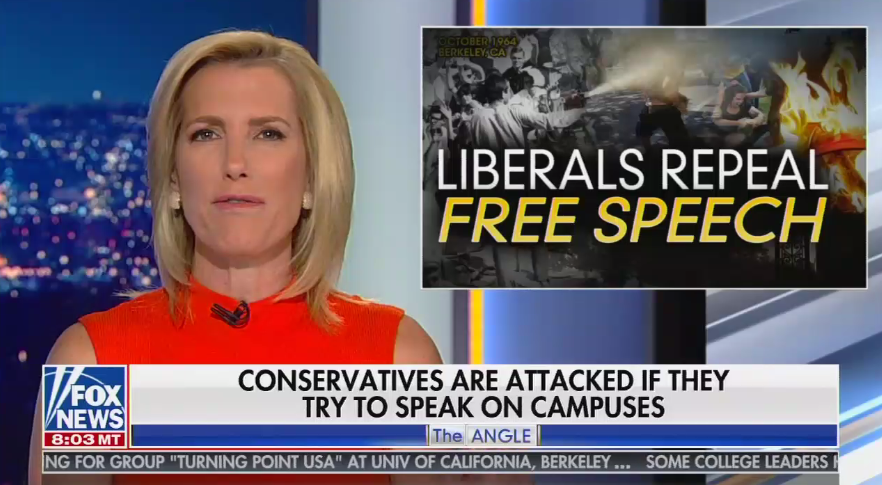 FREE MARKETS
I was on Greg Gutfeld's Fox Nation show earlier this week talking about the massage-parlor prostitution stings in Florida, Robert Kraft, the alleged sex-trafficking "epidemic," and why we should decriminalize prostitution. Here's a short clip from the (paywalled) segment.
I also chatted with Thaddeus Russell about sex work and a lot more with on his Unregistered podcast last week. That's out now, and you can listen to it on his website or download it from iTunes.
QUICK HITS
Dyma Loving called the police to report that her neighbor had pulled a shotgun on her and threatened her. When they arrived, Loving was treated like the suspect and arrested. Now that she's out of jail and the charges have been dismissed, Loving and her lawyers are filing a civil rights lawsuit against the Miami-Dade cops.
Robert Kraft and 14 men are suing to stop Florida law enforcement from releasing video of them obtained as part of massage-parlor prostitution stings.
The shackling of incarcerated women giving birth needs to stop:
Michelle Aldana was incarcerated at the Utah State Prison when she went into labor. She was chained throughout the 40 hour birthing process, suffered a broken pelvis, and her baby emerged from the womb unconscious. https://t.co/0AxKuowM0i

— Ethan Brown (@ethanbrown72) March 21, 2019
In 1990, just 16 percent of Americans supported legalization of marijuana; now 61 percent do.
Who's afraid of Kamala Harris and Beto O'Rourke? Steve Bannon, for one.
"The House Republican caucus now doesn't have a single lawmaker considered a supporter of abortion rights," notes The Wall Street Journal.
Maryland's legislature just approved a statewide minimum wage of $15 per hour.
Attention New Yorkers: show up new week to learn about supporting sex worker, massage establishment, and immigrant rights:
Friday 3/29, 6PM, at Flushing Public Library! We're hosting a "Community Sidewalk Teach-In," countering carceral narratives/punitive "solutions" being offered by city officials! Support self-organizing of Asian+Migrant Massage Workers in Flushing! #CopsOutOfParlors #MigrantPower pic.twitter.com/M82AEbmQGK

— Red Canary ??? (@RedCanarySong) March 21, 2019
Columbus vice officer Andrew Mitchell, charged with abducting and assaulting women under the guise of arrest, has made his first appearance in federal court.
Cops went after Stormy Daniels for 'moral' crimes. But now the vice unit has been disbanded. One former vice unit officer appeared in federal court to address charges he forced two women he had arrested to have sex with him in exchange for their release. https://t.co/rIvypCssTS

— Mistress Matisse (@mistressmatisse) March 22, 2019
For better or worse, Lauren Duca, author of teenybopper #Resistance fanfic turned useful tool for Democratic fundraising, gets the Jezebel treatment.
Lol: