Is the Expungement Provision of the Marijuana Justice Act Constitutional?
Can Congress order federal courts to expunge records, and can it do so without a motion?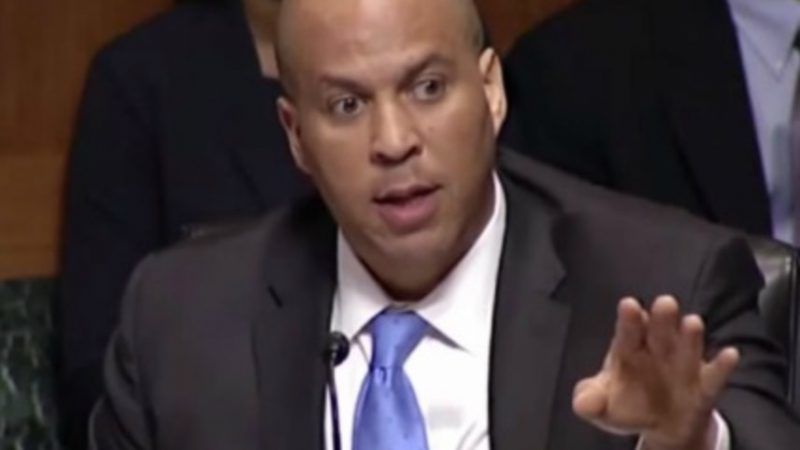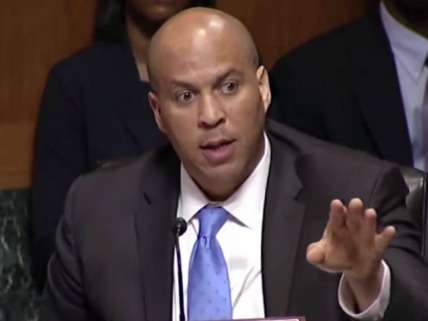 In my column this week, I praise Cory Booker's Marijuana Justice Act for addressing the harm that pot prohibition has done to people convicted of violating it, including current federal prisoners and people who have completed their sentences but continue to suffer the collateral consequences of a criminal record. But there may be a constitutional problem with the way the bill handles the latter issue.
The resentencing provision seems legally unobjectionable. It gives someone serving time in federal prison for a marijuana offense the right to a new sentencing hearing, after which the court "may impose a sentence on the individual as if this Act, and the amendments made by this Act, were in effect at the time the offense was committed." The hearing is required when a prisoner asks for it, but the outcome is left to the judge.
The provision dealing with records of marijuana offenses, by contrast, says "each Federal court shall issue an order expunging each conviction for a marijuana use or possession offense entered by the court before the date of enactment of this Act." It says nothing about a motion by the offender or anyone else. Margaret Love, a former U.S. pardon attorney who runs the Collateral Consequences Resource Center, says that phrasing is legally questionable.
"We took some time to look carefully at potential constitutional questions raised under Article III and separation of powers where a law purports to direct a federal court to take a specific action in a case that has been finally decided, with no motion from either party," Love writes in an email. "While there is some authority that might support a court's compliance with such a directive as a housekeeping matter, despite the absence of a case or controversy, the separation of powers issues raised by mandating specific court action make the bill as drafted constitutionally problematic."
Love suggests this language, which she says would still be "a bit problematic": "Upon the motion of any party, or upon a court's own motion after giving any notice it considers appropriate, the court shall issue an order expunging each conviction for a marijuana use or possession offense entered by the court before the date of enactment of this Act." Requiring a motion would make expungement mandatory but not quite automatic.
California's approach to expungement of marijuana records might offer an alternative to the language in Booker's bill. Under a law enacted last year, the state Department of Justice is required to "review the records in the state summary criminal history information database and to identify past convictions that are potentially eligible for recall or dismissal of sentence, dismissal and sealing, or redesignation." The review has to be completed by July 1, 2019, at which point prosecutors have a year to object. If there is no challenge within a year, the court "shall reduce or dismiss the conviction." Love says an approach like that is "much better because the manner of presentation to the court involves a motion by government," although there might still be "separation of powers issues."
I contacted Booker's office on Monday, on Tuesday, and today to ask about the expungement provision but have not heard back. I will update this post if and when I do.