Federal Court Rejects 'For the Children' Ban on Bare-Breasted Women: Reason Roundup
Plus: A judge says Jeffrey Epstein case was mishandled, and Andrea Dworkin is making a comeback.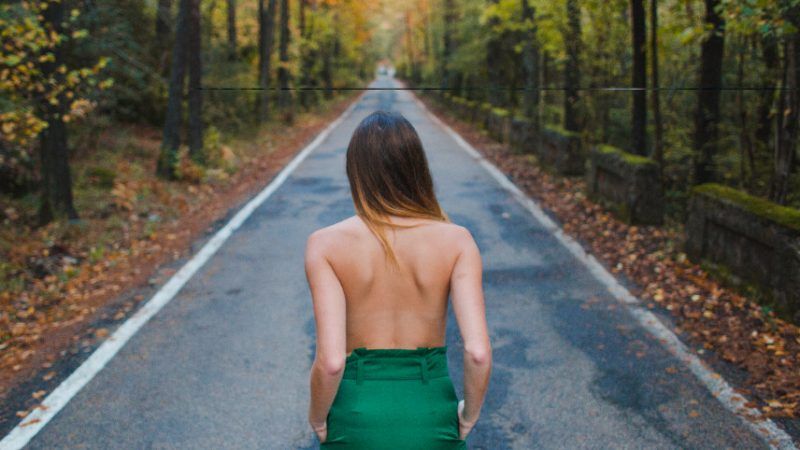 (Radium Produccions/Westend61 GmbH/Newscom)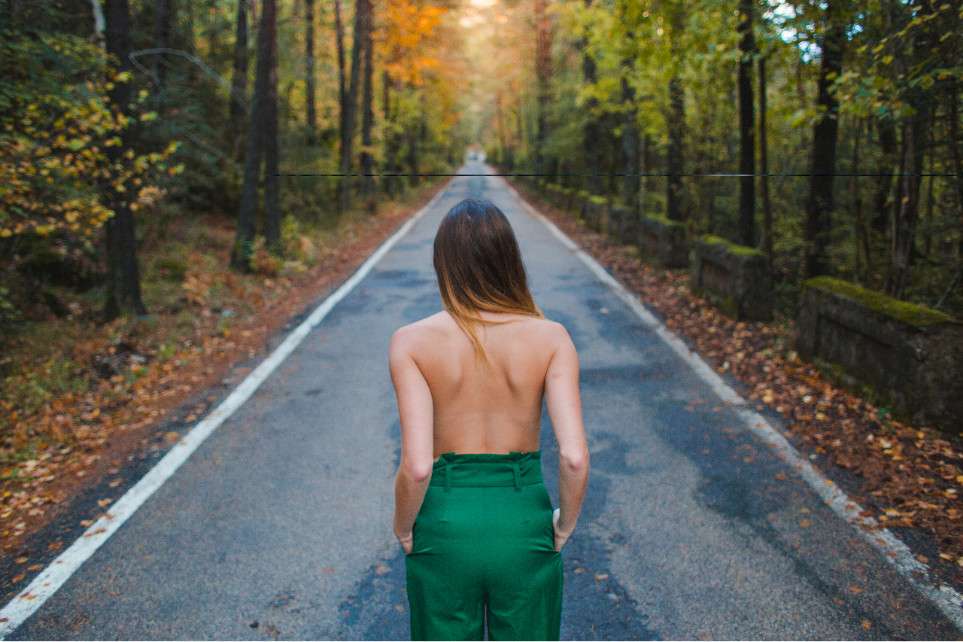 Federal courts now disagree on women's right to bare breasts. February has seen two new rulings on whether women should be allowed to show their nipples in public, including one decision that sets the issue up for a potential turn at the Supreme Court.
The more recent ruling, from the Denver-based 10th Circuit Court of Appeals, holds that a Fort Collins, Colorado, ban on female toplessness is likely unconstitutional and that a lower court was correct in issuing a preliminary injunction to stop it. In a 2–1 decision, judges suggested:
the city's professed interest in protecting children derives not from any morphological differences between men's and women's breasts but from negative stereotypes depicting women's breasts, but not men's breasts, as sex objects.
You can read the whole ruling (and dissent) here. The decision diverges from federal judicial wisdom in a 2017 case out of Chicago. In that ruling, the U.S. Court of Appeals for the 7th Circuit upheld a lower court's decision to dismiss the claims of Sonoko Tagami, who got a city citation and fine for protesting with only paint covering her breasts.
The disparity between the two federal appeals court rulings could mean a future U.S. Supreme Court case.
In other recent nipple news, the Supreme Court of New Hampshire has ruled in favor of allowing city bans on bare-breasted women. The February 8 decision upholds the convictions of three topless women arrested for breaking the City of Laconia's anti-nudity law.
"We conclude that the Laconia ordinance does not classify on the basis of gender" because it "prohibits both men and women from being nude in a public place," the New Hampshire ruling says. "That the ordinance defines nudity to include exposure of the female but not male breast does not mean that it classifies based upon a suspect class."
Two justices did dissent in part. "We agree with our colleagues in most respects: Laconia's ordinance does not violate the defendants' rights to freedom of speech and expression; it falls within the regulatory authority of the City of Laconia," they write. "However, we part company with the majority when it rejects the defendants' equal protection claim."
FREE MINDS
Phantom kidnappers strike again! Lenore Skenazy explains:
A woman leaving the Tampa International Airport on Monday got into the wrong Uber. For some reason, she thought she was being kidnapped and sold into sex slavery.

She wasn't….The police checked out the story with everyone involved and consider the case closed.

But why did this woman immediately assume she was being sex-trafficked—and why did half a million people gullibly share her story?
More here.
FREE MARKETS
Virginia is the latest state to make cigarette smoking illegal for anyone under age 21.
Virginia Gov. Ralph Northam has signed legislation banning people under 21 from buying tobacco and nicotine products. https://t.co/qaxt9svhJB

— WTOP (@WTOP) February 22, 2019
QUICK HITS
DOJ looking to fund potential "intelligent offender tracking" initiative which would mine data from GPS ankle bracelets to "detect (and possibly predict) potentially risky behavior." https://t.co/Iqu9bPYwrh pic.twitter.com/lUXpsls7Wb

— logan koepke (@jlkoepke) February 21, 2019
• Just when you think gender tensions couldn't get more mucked up, Andrea Dworkin is making a comeback.
• Chapters of the conservative student group Turning Point USA are trying to oust controversial communications director Candace Owens.
• Israel is headed to the moon.
• A Florida mayor is under arrest after shooting at cops who came to arrest him.
• The Jeffrey Epstein case continues to draw scrutiny, as federal prosecutors are found to have broken the law in their handling of the case. Read the judge's order here.
This is the piece that still demands explanation. A US Attorney's office conspired with a serial pedophile against his many victims, so determined to shield him from serious consequences that they broke the law themselves. WHY? What did they gain, or hope to gain, for doing so? https://t.co/JB9IjBwmZD

— Julian Sanchez (@normative) February 22, 2019