Marijuana Activist Who Live-Streamed Meeting With Congressional Staffer Charged With 'Illegal Wiretap'
Rep. Andy Harris's (R-Md.) office refuses to say whether the congressman supports prosecution of the young activist.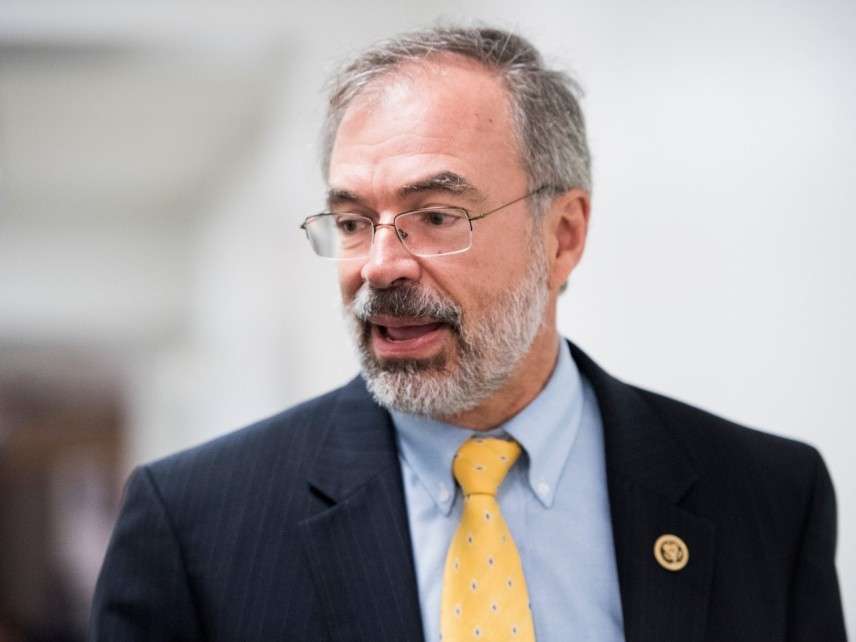 A marijuana activist who met with a staffer for Rep. Andy Harris (R–Md.) in the congressman's office last year and streamed the meeting to Facebook Live has been charged with making an "illegal wiretap," according to the Maryland State Prosecutor's office.
In October 2018, 20-year-old Jake Burdett was attending a medical marijuana protest organized by the advocacy group Maryland Marijuana Justice outside Harris' office in Salisbury, prosecutors said in a news release. Burdett and several other protesters were invited to meet with one of Harris' staffers in that staffer's office. The staffer informed the activists they could not record in the office, but Burdett allegedly streamed the meeting to Facebook Live anyway.
Unfortunately for Burdett, Maryland is an all-parties consent state, meaning it's illegal for one party to record a meeting unless the other parties say it's OK. "We need to ensure people are respecting boundaries set by Maryland's wiretapping law," State Prosecutor Emmet Davitt said in a statement. Burdett was thus charged last week with "the illegal recording of the Congressional Staffer and the illegal distribution of that recording," according to the news release.
While Burdett knew he did not have consent, he did not know that recording anyway would be illegal, claims another pro-cannabis reform group, DC Marijuana Justice, in a press release. Burdett, who plans to plead guilty, also says he apologized to the staffer and deleted the recording after realizing it was illegal.
"This sort of thing happens all the time in Maryland, but it is very rare for someone to actually press charges about it, and it saddens me that Rep. Harris has decided to needlessly drop the hammer to make an example out of me over a mistake I quickly corrected and apologized for," Burdett said in an email to the Salisbury Daily Times. "I also find it odd that we, as citizens and constituents, are not allowed to record conversations with paid staffers by public officials in a taxpayer-funded space."
When asked by Reason if Harris pushed for Burdett to be charged, a Harris spokesperson declined to comment.