ACLU Releases Model Legislation To Unlock the 'Black Box' of Prosecutor Secrecy
"They're the most powerful player in the criminal justice system. It's really important to know how they use that discretion behind closed doors."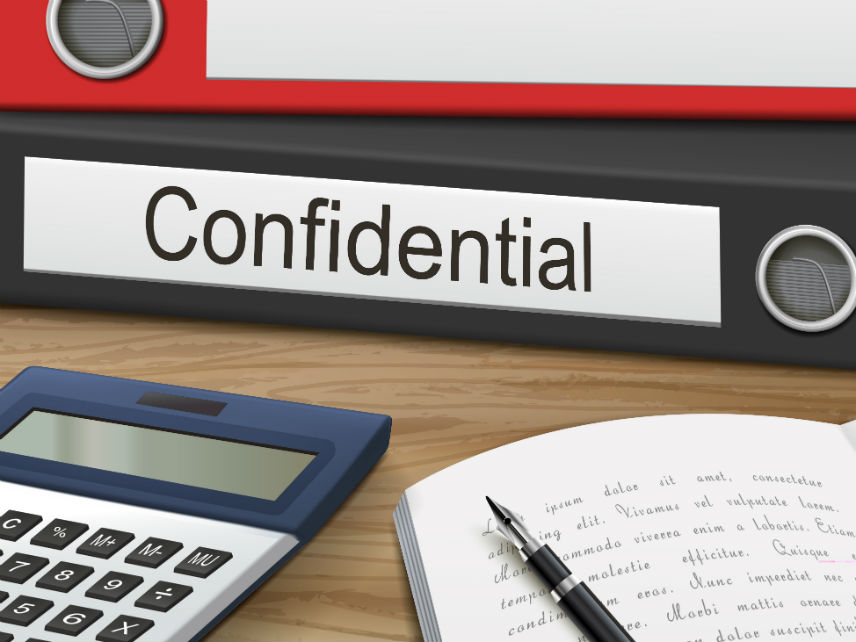 Prosecutors are arguably the most powerful actors in the criminal justice system, but they are also one of the least transparent, according to a new report by the American Civil Liberties Union (ACLU) released Wednesday.
The report, "Unlocking the Black Box," found that there are few standards for what categories of data prosecutor offices should collect and whether they should release it to the public. It's also often difficult, if not impossible, to obtain information through public records requests. Even prosecutor policies on things like plea bargaining—which is used to resolve the vast majority of criminal prosecutions—are often shrouded in secrecy.
Journalists, policymakers, and voters are now waking up to the incredible power prosecutors wield (defendants have known it since time immemorial). District attorney races that used to be quiet and sometimes uncontested, have turned into well-funded election battles over mass incarceration, drug policy, and policing. Reform-oriented candidates have unseated incumbent, police-backed candidates in cities like St. Louis and Philadelphia.
However, public understanding of how prosecutors make decisions has lagged far behind, which makes it difficult to understand whether even reformers are living up to their promises. The ACLU's report found that the "few public statistics on prosecutorial decision making often only collect information at the broadest level," which makes it "nearly impossible to uncover individual abuses, systemic discrimination, or patterns that do not align with office policies."
"We realized as we started to talk to our colleagues on the litigation and advocacy side that there's not a lot of research or data on how prosecutors use their extraordinary discretion," says Nicole Zayas Fortier, the report's lead author. "They're the most powerful player in the criminal justice system. They decide who to charge, what to charge, whether to offer a plea deal, and what bail and sentencing to recommend. It's really important to know how they use that discretion behind closed doors."
One of the most vexing problems for researchers, policy-makers, and journalists is that criminal justice data is a mess. There are 3,144 counties in the U.S., each with its own criminal justice system. There are no uniform standards for what records they collect, or even common definitions of terms across those counties.
News outlets like Florida's Herald-Tribune had to trawl through numerous databases and dusty boxes of court records to piece together an investigation into racial disparities in the state's criminal justice system.
As Reason reported last year, Florida passed a first-of-its-kind criminal justice bill that requires detailed annual reporting from police departments and state attorneys.
In Illinois, Cook County State's Attorney Kim Foxx voluntarily releases annual reports and raw data on prosecutions, a fairly groundbreaking move for a prosecutor's office, but her office is the exception to the rule.
Far more offices actively stonewall public records requests. For example, a Missouri prosecutor was recently fined thousands of dollars for violating public records laws in an attempt to stymie local muckraker and former Reason contributor Aaron Malin's attempts to pry loose information on state drug task forces. (One of the drug task forces tried to avoid Malin's public records request by claiming it did not exist.)
Even when prosecutors want to be transparent, Fortier says they are hamstrung by limited resources.
"There's a lot of data collection issues," Fortier says. "Even when prosecutors want to share it, they struggle with technology issues or just how things have always been done."
For example, Fortier notes that while Foxx released a trove of six years of data data on felony prosecutions, her office couldn't do the same with misdemeanor data because of differences in the way the information was collected and stored.
The ACLU report includes a piece of model legislation that the organization hopes will be adopted by state legislators. The "Prosecutorial Transparency Act" would identify key decision points made by prosecutor offices, such as charging and plea bargaining, and require offices to collect the data and send it to a central state agency, similar to Florida's system. It would also require offices to disclose their internal policies on issues like plea bargaining.
Such laws would allow watchdogs, reporters, defense attorneys, and prosecutors themselves to see how their decisions impact the local criminal justice system and stack up against neighboring jurisdictions.
"We've seen incredible strides by individual prosecutors, but without set standards you can't really compare it to anything," Fortier says.