Is Gentrification Still Bad If Local Owners Profit from White Hipsters?
A tale of chicken and cultural appropriation in Austin.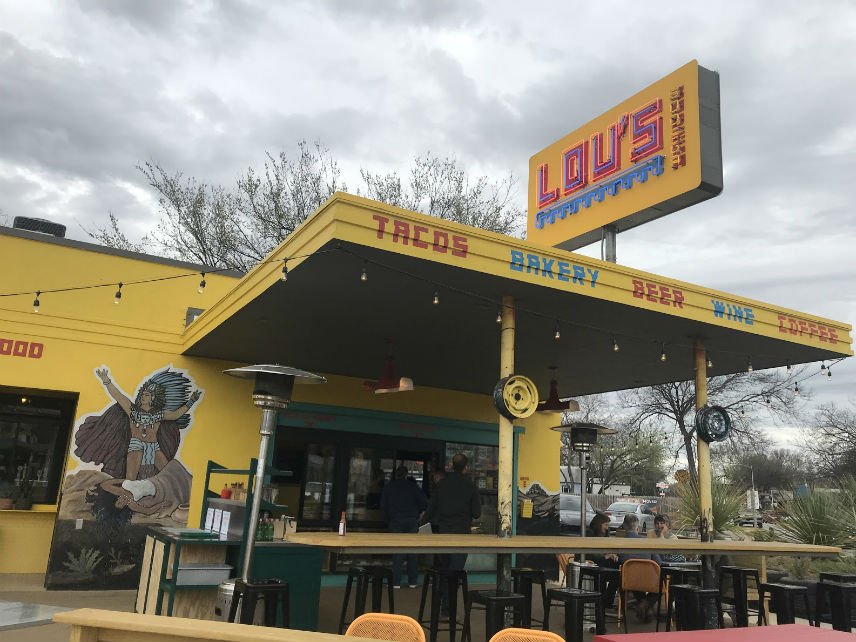 Gentrification is often condemned for forcing poor people out of their homes and businesses, dismantling long-established communities. But what happens if a property's owners don't change, and in fact stand to richly profit from hipsters who want to sell each other rotisserie chickens and craft beer?
This is the situation unfolding in Holly, my neighborhood in East Austin. Lou's Bodega opened a few weeks ago at 1900 East Cesar Chavez Street. This rapidly gentrifying street is home to a handful of dive bars, art studios, and shops; south of Cesar Chavez, much of the neighborhood is residential. The pattern is the same here as it is all over the country: Lines of sleek new houses inhabited mostly by white, childless couples are springing up next to smaller cottages built in the 1950s and '60s. Holly is historically Hispanic and working-class, with a still-bustling Catholic church, Cristo Rey, that's almost exclusively attended by Latinos.
If the proprietors of Lou's thought they could move into their new spot without generating controversy, they were mistaken. The spot was formerly the home of Leal's Tires. (The tire shop relocated to a nearby East 7th Street location. In a nice-guy and/or PR-savvy move, Lou's provides free coffee to its employees.) The real estate where Lou is located is still owned by members of the Leal family, Emenencia and Abel Rodriguez, according to a spokesperson from McGuire Moorman Hospitality, the design, development, and management company responsible for Lou's. So the Rodriguezes are still profiting from their stake in the neighborhood, and the tire shop employees are moving just a few blocks away.
That didn't stop around 50 protesters from voicing their complaints at Lou's on January 26. "Not a dime, not a cent, for hipsters trying to raise my rent," they shouted. Organized by the activist group Defend our Hoodz, the protesters took issue with Lou's use of the word "bodega," given that Lou's is not a Puerto Rican-owned corner store (as the term originated), but rather a purveyor of decidedly bougie rotisserie chickens, brussels sprouts, roasted potatoes, and craft beer.
Writing on Facebook, the group demanded "that Lou's Bodega immediately end any use of Chicano and indigenous imagery in their branding, whether on merchandise, packaging or on their website. This includes their 'woman warrior' tote bags, their T-shirts with 'Bienvenidos' on them, and indigenous patterns on hats and elsewhere."
The activists were also angry at Lou's for keeping the Aztec warrior murals on the front and side of the building, a relic from the Leal's days. Had Lou's removed the Aztec art, of course, neighborhood preservation activists could've complained that wealthy hipsters have no appreciation for the unique character of Holly and East Cesar Chavez. But they kept it, so they get to be taken to task for culturally appropriating Aztec imagery.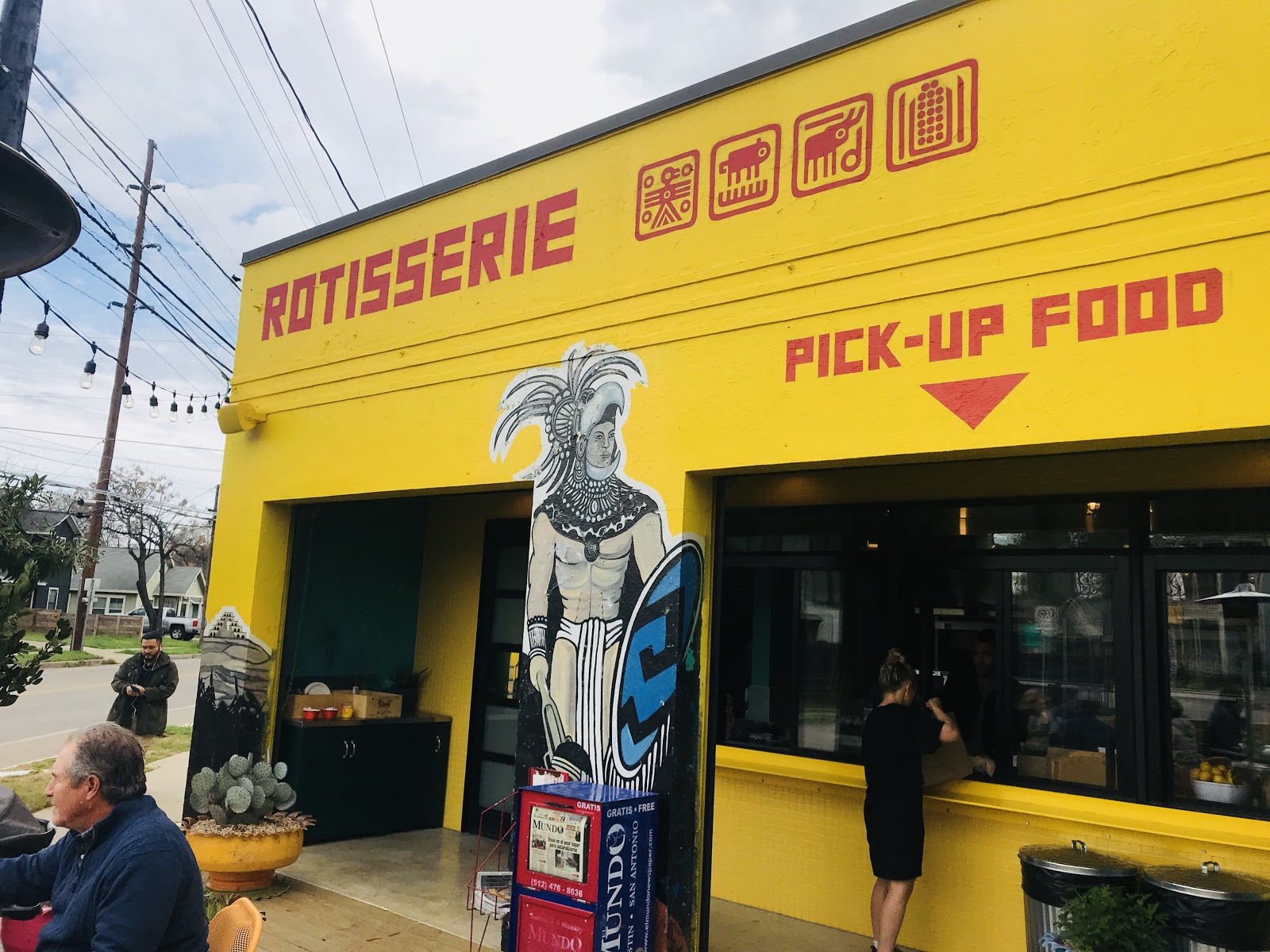 The group also wants Lou's to stop selling the beers Pacifico and Modelo, both owned by Constellation Brands. This complaint has more to it: Constellation is trying to open a $1.5 billion brewery in Baja California, where the grassroots group Mexicali Resiste claims the company could deplete the local water supply, using more than three liters of water for every liter of beer produced by the brewery. NPR reports that the activists fighting the project "claim to have been harassed and threatened, beaten and had their offices burglarized."
Taking a broader view, it's hard to get a sense of what the protesters' ideal outcome for the neighborhood looks like. McGuire Moorman Hospitality reports that violent threats have been made against the restaurant's owners, and the spot has been vandalized repeatedly in the few weeks that it's been open.
In the past, the same activist group has protested the development of a cat café a few blocks further west on Cesar Chavez. The group also exercised its First Amendment rights by protesting an art gallery opening this past November, but the situation turned less free speech-y and more violent when an activist assaulted a 68-year-old man.
It's hard to say to what degree hipsters are, in fact, raising rents. In many gentrifying neighborhoods, the original occupants, if they own their property, are able to sell their houses for far more profit than they expected on purchase. The process can produce problems—in some cities, newly arrived whites have started calling the police over "criminal activity where none exists"—but neighborhoods becoming more diverse isn't in itself a bad thing.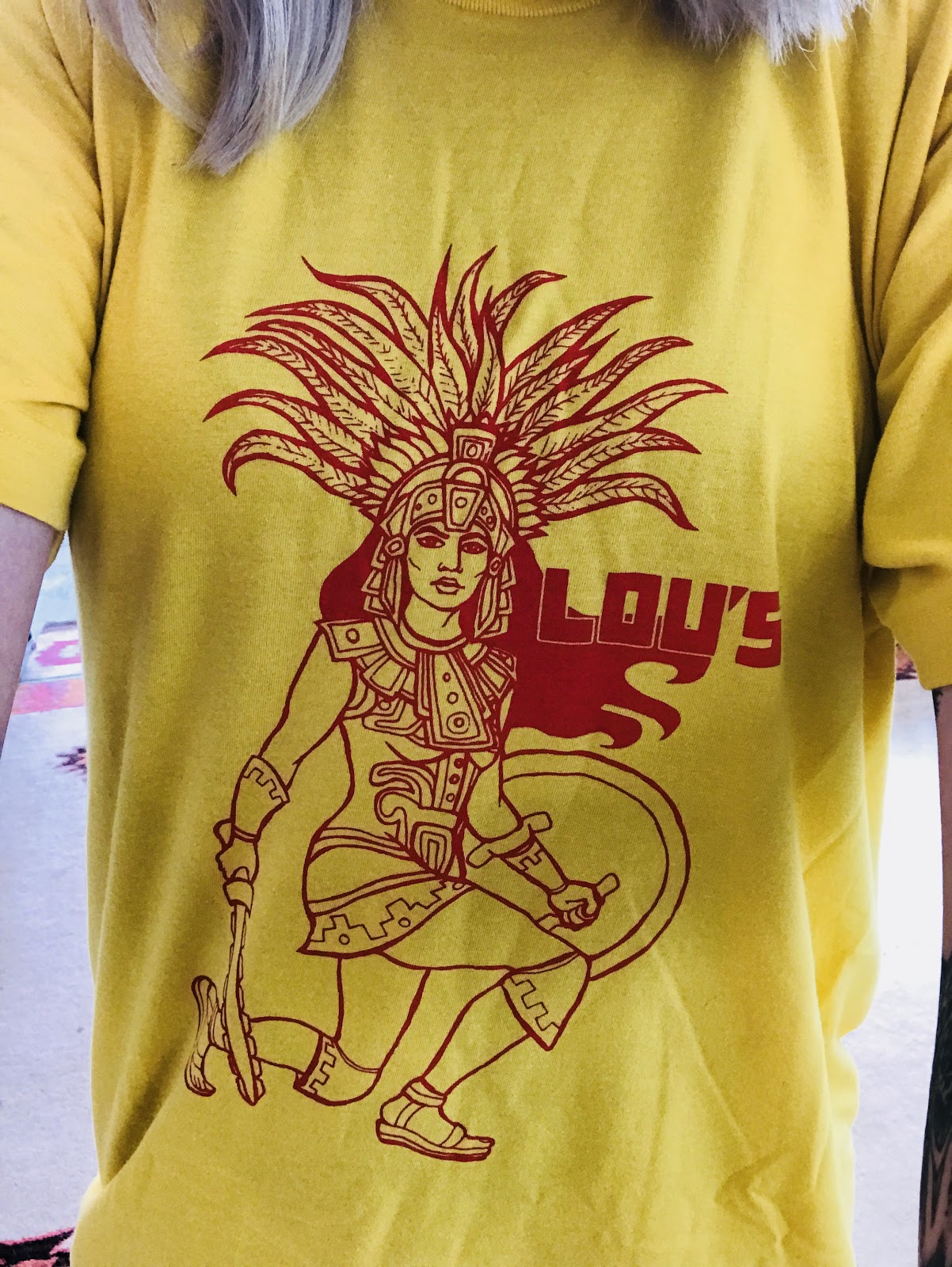 And the complaints about the term "bodega" and the Aztec murals are absurd. Corner stores and delis are hardly an original concept, and Lou's is riffing on that by selling whole meals, beer, smokes, and gum to go. And keeping the murals is a sign that the new shop is trying to respect the neighborhood culture rather than erase it. If we can only enjoy art created by people of our same ancestry, we need to seriously rethink a lot of things, starting with museums.
When Eater Austin pressed Defend our Hoodz "for examples of businesses they felt were considerate of the neighborhood," a representative responded, "The only way to begin to stop gentrification is through mass organizing and people building power outside of capitalist institutions."
Hard to know where to eat, then.