New Jersey Increases Minimum Wage by 70 Percent
Gas station owners are unsure how they can afford to pay their pump attendants-which are mandated by state law.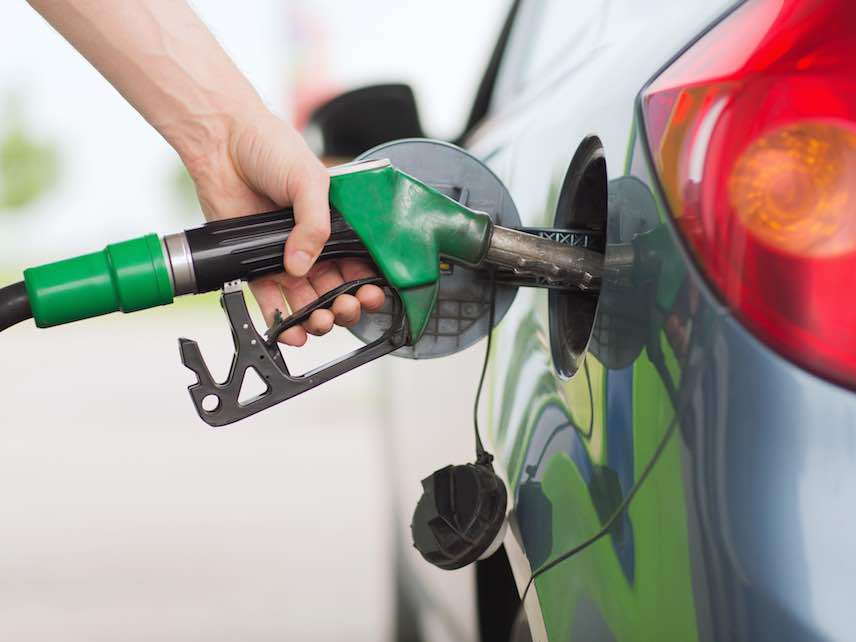 The "Ready for 15" crowd claimed a victory this week as New Jersey Gov. Phil Murphy (D) signed a bill that will raise the statewide minimum wage from $8.85 an hour to $15 by 2024.
That win will be short-lived, though, as many employers will inevitably struggle to meet the steep increase in labor costs. Gas stations, in particular, may have a harder time affording attendants. "Local gas station owners testified before us that they cannot sustain employees and keep their businesses open without bringing in self-serve gas," state Sen. Declan O'Scanlon (R–Monmouth County) wrote this week.
That's particularly nerve-wracking for the Garden State, which has a strange prohibition on customers pumping their own fuel. (The 1949 law was ostensibly enacted for safety reasons, but it was probably an attempt to curb competition when self-serve stations were still novel.) There are no plans to scrap the antiquated rule.
Even so, Murphy maintains that the mandated wage hike will be good for workers.
"It is a great day to make some history for New Jersey's working families," the Democrat told a crowd of supporters. "And that's just what we're going to do."
The minimum wage will increase to $10 per hour, then will rise by a dollar each year until it reaches $15. Private businesses have until July to implement the first bump in pay.
But the law takes effect immediately for government employees, who have typically been exempt from such pieces of legislation. Michael Cerra, assistant executive director of the New Jersey State League of Municipalities, says some communities will see a "significant" impact.
It "will probably require the increase of user fees, and potentially the reduction of positions or the reduction or elimination of services," he tells Philly.com.
That ripple effect could be widespread, and it will hit employees in several state-sponsored areas—from animal shelters to election boards to schools—as well as the taxpayers who finance their salaries.
"We realize that contracted service providers that are impacted by this legislation will likely pass those costs onto us, which would inevitably be passed on potentially to taxpayers," said Jonathan Pushman of the New Jersey School Boards Association. "Going up to $15 could cause stress on other areas of our budget, which could have a potentially negative impact on the education we provide our students."
The hike will inevitably harm the most vulnerable. With a mere 10 percent increase in the minimum wage, the Fraser Institute estimates, the youngest and least experienced can expect to see a drop in employment of anywhere from 3 to 6 percent.
For New Jersey schools, that includes custodians, school bus aides, and substitute teachers, who might find themselves with fewer hours or without work entirely. Count student workers in that cohort too. Those part-time jobs—in athletic and administrative offices, for instance—aren't meant to provide a living wage, but they're being regulated as though they are.
Seasonal businesses have a bit longer to comply, with a mandated $10.30 per hour wage taking effect in January 2020. But no time is enough to prepare, according to Alli O'Neill, who owns the summer-prone Colonial Bakery on the Shore. She expects that the price of a dozen doughnuts will almost double, from $11 to $21.
"It's not like I'm taking home so much that I can take it out of my pocket," she tells the Ashbury Park Press. "I wish I could. I think there are big businesses out there that can do that. But the small businesses can't."
For Murphy, though, this is the only rational way forward. "We've talked long enough about putting New Jersey on a responsible path to $15 an hour minimum wage," he said at the bill-signing. "Today we start our way on this path."
That path will be slow-going, though, if New Jerseyans can't pump their own gas.