Supreme Court Won't Hear Case of High School Coach Fired for Praying on the Field
The conservative justices listed a key factor preventing them from hearing the case.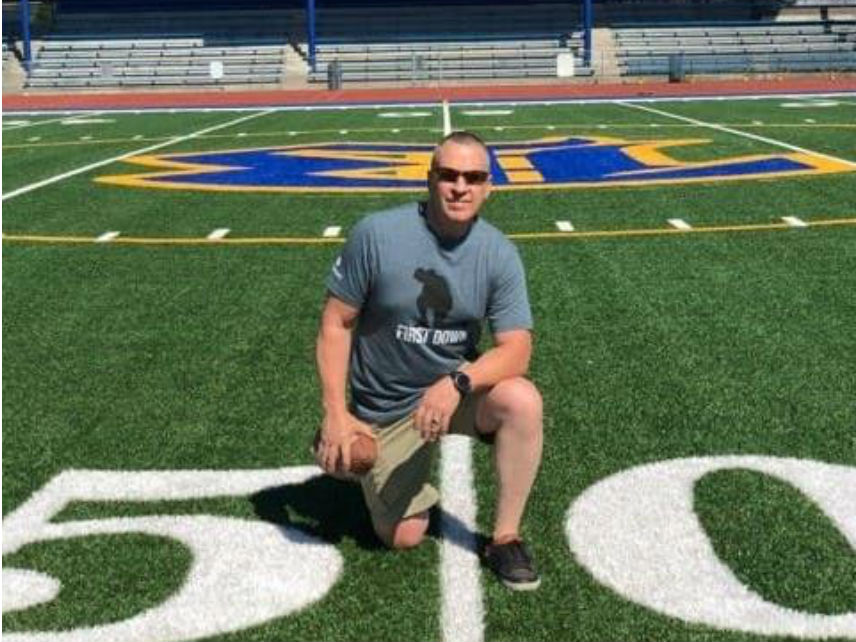 The Supreme Court of the United States has declined to hear the case of a football coach in Washington state who was fired for praying while coaching.
Joseph Kennedy was placed on leave in 2015 for praying on the 50-yard line after games. At the time, the Bremerton School District cited Kennedy for a violation of "lawful and constitutionally-required directives" to avoid "overt, public religious displays on the football field while on duty as a coach." The district further argued that Kennedy's prayer left the district open to legal action as he was violating the federal and state constitutional rights of the students.
Kennedy argued that the disciplinary action was in violation of his own First Amendment rights to freedom of speech and religion. He filed a suit against the district in 2016 in an effort to get his job back.
On Tuesday, the Supreme Court, including the two conservative justices nominated by Trump, declined to hear Kennedy's case. The conservative justices provided a written explanation for the decision.
Justices Samuel Alito, Clarence Thomas, Neil Gorsuch, and Brett Kavanaugh noted that their decision was not made in agreement with the lower court, but out of concern for "important unresolved factual questions." The claim of free speech violations in the case were not immediately clear to the members on the court.
Though Kennedy's appeal was rejected, the justices questioned the lower court's understanding of free speech rights of public school teachers. Because of this, the four suggested that the lower court's reasoning could be open to review in the future.
Kennedy received an outpouring of support across the nation throughout the ordeal. A Facebook page regularly updated primarily conservative and religious followers on the facts of the case. News of his firing even reached President Trump, who called the events "absolutely outrageous" while on the campaign trail.
When the case reached the Ninth Circuit Court of Appeals, however, district judges argued that Kennedy's argument was flawed. In the appeal, Judge Milan D. Smith, Jr., said that Kennedy had a right to practice his religion while on duty in other ways, including praying in his office while drafting plays, praying "nondemonstratively" with students, and praying in private before and after games. The court believed that the 50-yard line prayer was closer to an "endorsement of a state religion" than the exercise of free speech.