Nastya Rybka Freed From Russian Jail After Vowing Not to Leak More Dirt on Deripaska
After months imprisoned in Thailand, the Belarusian citizen was deported to Moscow and promptly arrested on charges of luring people into prostitution.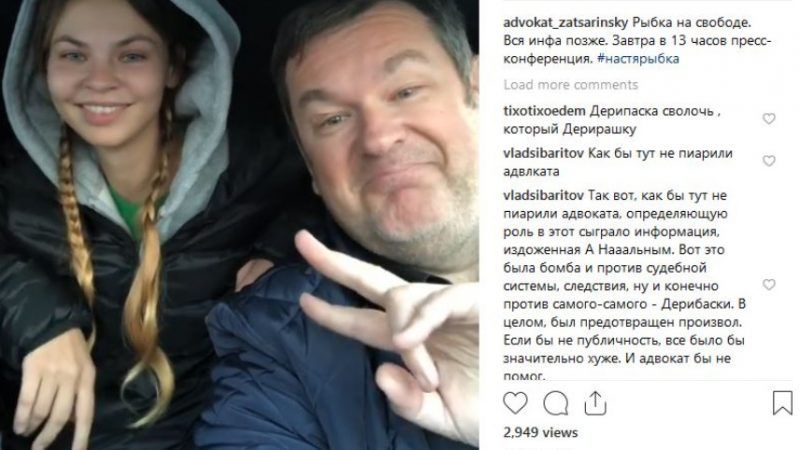 (Dmitry Zatsarinsk/Instagram)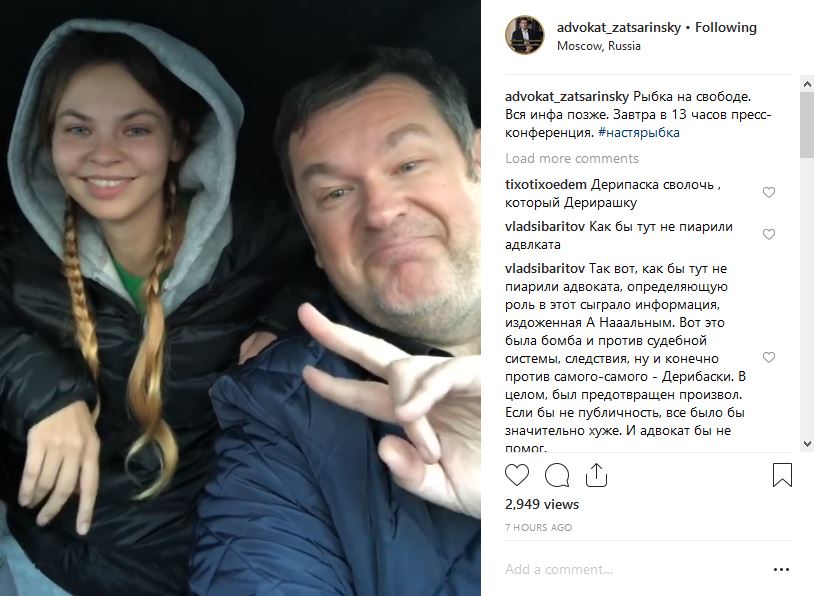 After being arrested at the Moscow airport and held for a week without a bail hearing, Nastya Rybka was released by Russian authorities on Tuesday. Her lawyer, Dmitry Zatsarinsk, posted a video of the two of them to Instagram, adding that Rybka was free and more information would be revealed at a press conference Wednesday.
Rybka was being held on suspicion of luring people into prostitution—something that the U.S. has started legally defining as "sex trafficking." Last week, Rybka pled not guilty to the charge against her, which could come with a six-year prison sentence.
Some worry that should she be convicted, it could lead to a lot worse.
Rybka catapulted to international attention last year for her cameo in the saga surrounding President Donald Trump and Russia. While detained in a Thai prison, the Belarusian model, author, and sex coach claimed to have insider information on a supposed Trump-Russia connection. She also crossed Oleg Deripaska, a controversial Russian oligarch and former business associate of Paul Manafort.
Rybka and her associates were first arrested in Pattaya, Thailand, last February while running one of the "seduction" seminars they'd held there for years, as well as in cities around Russia and other former Soviet Bloc countries. Until this trip, the group had no major run-ins with Thai law enforcement. But acting on an alleged tip, local police raided the workshop and arrested the group for working without a proper visa. Seven of them, including Rybka (legal name Anastasia Vashukevich) and her mentor/lover/boss Alex Leslie (born Alexander Kirillov), would wind up being prosecuted on prostitution charges and imprisoned in Thailand for nearly a year.
Just a few weeks prior to that arrest, Russian journalist Aleksei Navalny publicized photos and videos that Rybka had previously posted to social media. Rybka's posts—part of a convoluted plot to seduce an oligarch, document it, and then use the evidence to sell her books and Leslie's pickup schools—revealed that then Deputy Prime Minister of Russia Sergei Prikhodko had been hanging out on Deripaska's yacht. In one bit of audio, Prikhodko seems to at least mention U.S. politics.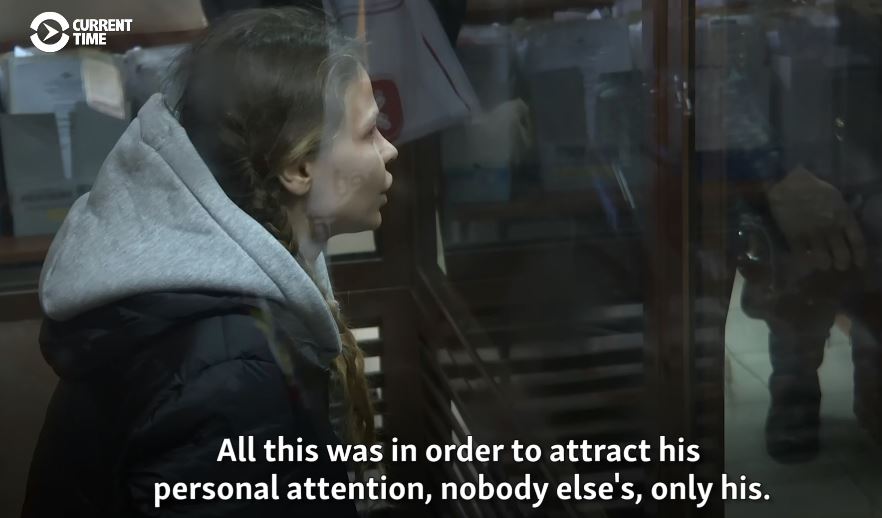 Prior to Navalny's report, Rybka had released two books about her time with "the oligarch" and written about it extensively on social media, while keeping under wraps the real identities of those involved in these supposedly true tales. Not long after the Navalny report, Rybka wound up imprisoned in Thailand and pleading with the U.S. government for help.
Rybka and Leslie claimed to have information pertinent to potential Russian meddling in U.S. politics. (They did not state whether the information implicated Donald Trump or anyone in particular.) They said they would turn over the dirt if Americans would help them avoid deportation to Russia, where they feared they would face harm. But U.S. authorities were publicly dismissive of their claims, and American media quickly lost interest.
Meanwhile, Deripaska sued for invasion of privacy. Last summer a court ruled in his favor, ordering the still-imprisoned Rybka and Leslie to pay Deripaska 500,000 rubles (about $8,000) apiece.
After pleading guilty to the Thai solicitation charges, Rybka and Leslie were deported from the country on January 17. Upon arriving at the Moscow airport, Russian authorities arrested both of them.
It's unclear why Rybka was sent to Russia and not her native Belarus. "A spokesperson for the Belarusian Embassy in Moscow said it was looking into the information about the detention," Radio Free Europe reported last week.
Zatsarinsky said that Rybka had planned to catch a connecting flight to Minsk from Moscow but was detained before she could board. On Instagram, he posted a video of the arrest and announced that he was defending Rybka, whom he said was being illegally detained.
According to the state-owned Sputnik news, the case against Rybka involves seven people total and was initiated by Anastasia Davydova, aka Sasha Travka, a former business associate of theirs. On January 19, a court ruled that authorities could keep them in custody for three days while gathering evidence in advance of their bail hearing.
In a video from the Radio Free Europe/Radio Liberty and Voice of America project Current Time, Rybka said she wanted to personally apologize to Deripaska and Pridhodko. She suggested that people who wanted to do Deripaska harm had taken advantage of her and weaponized her for their own ends, when she had just been trying to attract his attention for personal reasons. She also promised that there would be no more recordings released of her time with Deripaska, and no forthcoming books about the experience.