D.C. Mayor Says New Airbnb Regs Are Unconstitutional, But She Won't Veto Them
The most remarkable thing about the new rules: Hotel lobbyists managed to convince the city council to give up $100 million in tax revenue.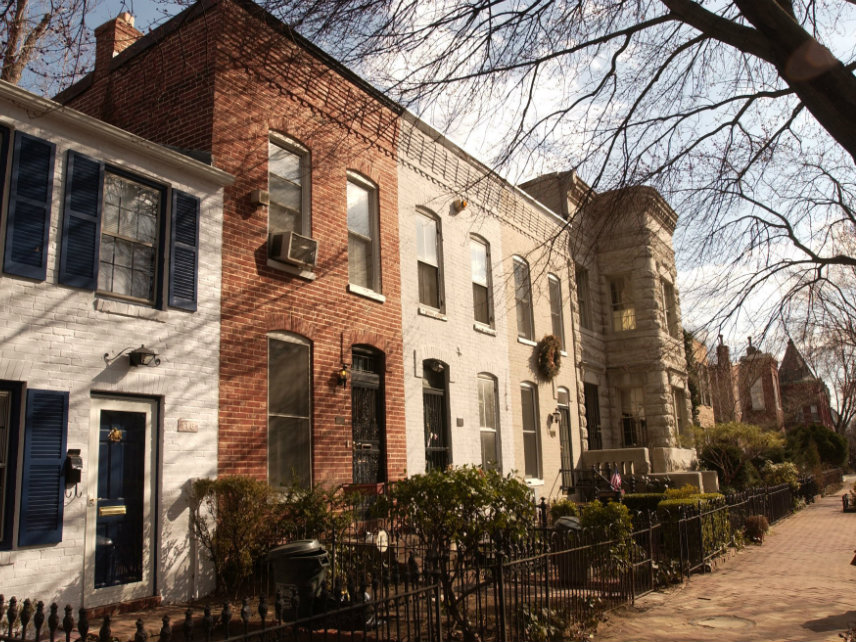 The mayor of Washington, D.C., says new regulations that severely limit short-term rentals in the nation's capital are likely unconstitutional—but she's going to let them become law anyway.
In a letter to the city council sent this week, Mayor Muriel Bowser raises a number of objections to the city's new rules for Airbnb and other short-term rentals. The bill passed in November will harm D.C. residents who use rental income to help pay mortgages, will harm the city's bottom line by eliminating more than $100 million in expected tax revenue over the next four years, and will likely face lawsuits challenging its constitutionality, Bowser notes.
"I believe that Council could have struck a better balance between these legitimate interests," Bowser writes. "I am concerned about the impact on our homeowners and visitors."
The new regulations allow D.C. residents to rent out spare bedrooms or basements via platforms like Airbnb and HomeAway, but the rules limit those rentals to a maximum of 90 days per year. They also ban all rentals of secondary homes—that is, homes that are not occupied by the landlord listing them.
The biggest legal question about the bill relates to a record-keeping requirement imposed on all short-term rental platforms operating in the city. To help D.C. enforce the rules, they will be required to turn over data about hosts and guests to the government. A similar provision in New York City was overturned earlier this month by a federal judge who ruled that it violates the Fourth Amendment.
The most remarkable thing about the new regulations is that hotel lobbyists managed to convince the city council to vote for having less tax money to spend. As Bowser points out in her letter, the loss of some short-term rentals will cost the city an estimated $21 million in tax revenue this year and more than $100 million over the next four years, according to the city's Office of the Chief Financial Officer.
Any one of those concerns might be enough to justify vetoing the bill. But Bowser merely returned the legislation to the city council unsigned—a move that allows the bill to become law without the mayor's approval.
The battle over short-term rentals in the city pits powerful hotel chains that see Airbnb as unwanted competition against residents who make a little extra cash by offering their extra bedrooms and second homes to tourists. Writing in The Washington Post in October, just before the city council voted on the new rules, D.C. resident and Aribnb host Rashida Mims claimed the hotel industry was trying to "thwart any attempt to offer an alternative to staying at a hotel to protect its profits and will work to cut off D.C. residents from earning extra income through our homes to do that."
It's not as if hotels in D.C. need protection. Both the supply of and demand for hotel rooms in D.C. are growing, according to an August report from BisNow, which tracks commercial real estate. More than 3,000 hotel rooms are under construction in the D.C. area and another 6,000 are in planning. Clearly, investors are not worried about the long-term viability of the market.
Because this is Washington, Congress will have the final say. Now that Bowser has returned the bill to the city council, it will be presented to Congress for a 30-day review period. If not blocked by federal lawmakers, the new rules will take effect on October 1.
What good is executive power if it's not used to stop bad laws? Bowser is right to raise objections to the city's new Airnb regs, but action would speak far louder than words.