Federal Judge: Commerce Secretary Wilbur Ross 'Violated the Public Trust' with Census Citizenship Question
The Trump administration can't ask about citizenship on the 2020 census, Judge Jesse Furman ruled.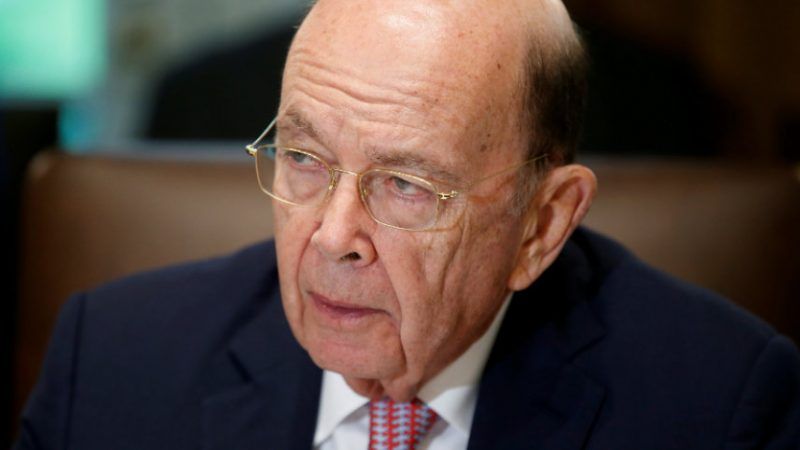 (Leah Millis/REUTERS/Newscom)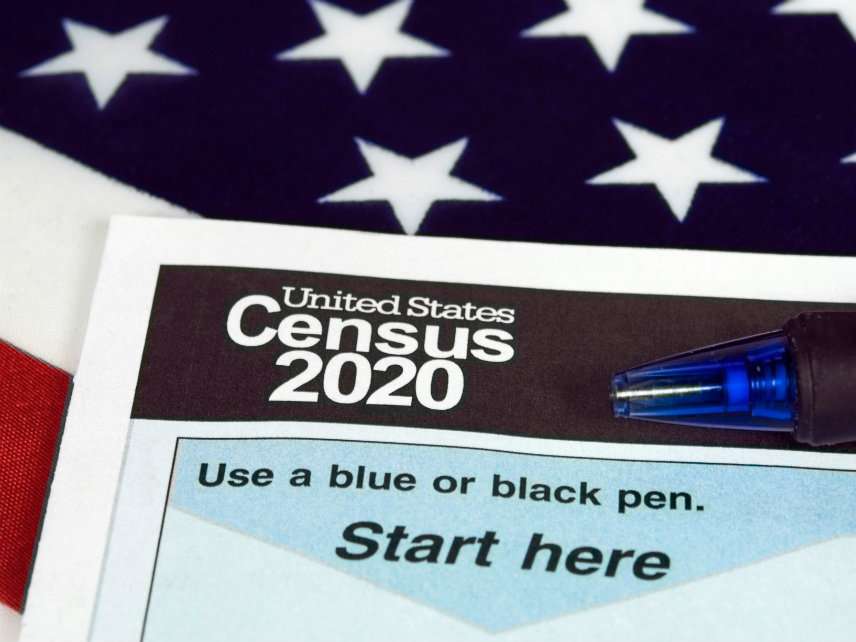 The Trump administration cannot ask residents whether or not they are U.S. citizens on the 2020 census, a federal judge said today.
The ruling from Judge Jesse Furman of the U.S. District Court for the Southern District of New York came almost 10 months after the Department of Commerce announced the 2020 census would ask respondents: "Is this person a citizen of the United States?" A version of that question was included on the census until 1950. And as Reason's Matt Welch noted at the time, the long-form census questionnaire, which is sent to one in six households, included a similar question until 2000.
Commerce Secretary Wilbur Ross has argued that asking residents about their citizenship status will provide more data so the Justice Department can more effectively enforce the Voting Rights Act (VRA). "The Department of Commerce is not able to determine definitively how inclusion of a citizenship question on the decennial census will impact responsiveness," he wrote in a memo late last March. "However, even if there is some impact on responses, the value of more complete and accurate data derived from surveying the entire population outweighs such concerns."
But dozens of states and cities filed suit as a result, according to Bloomberg News. Furman's ruling dealt with one of these suits, which was filed in New York. He particularly took issue with Ross's justification for the citizenship question. "It follows that a court cannot sustain agency action founded on a pretextual or sham justification that conceals the true 'basis' for the decision," the judge wrote.
Furman noted that by adding a citizenship question to the census, Ross was violating the Administrative Procedures Act (APA). The act "ensures that agencies exercise only the authority that Congress has given them, that they exercise that authority reasonably, and that they follow applicable procedures—in short, it ensures that agencies remain accountable to the public they serve," according to the ruling. Furman added:
That is not to say—and the APA does not say—that an agency cannot adopt new policies or otherwise change course. But the APA does require that before an agency does so, it must consider all important aspects of a problem; study the relevant evidence and arrive at a decision rationally supported by that evidence; comply with all applicable procedures and substantive laws; and articulate the facts and reasons—the real reasons—for that decision.
Ross's decision, however, "fell short on all these fronts." As a result, "he violated the law," Furman said. "And in doing so with respect to the census," he added, "Secretary Ross violated the public trust."
Furman's ruling was celebrated by the American Civil Liberties Union (ACLU). "This victory in our case is a forceful rebuke of the administration's attempts to weaponize the census to attack immigrants and communities of color," the group wrote on Twitter.
Civil rights groups have argued that adding a citizenship question to the census would lead to millions of residents not being counted. Their concerns are valid, as Welch has explained on several occasions.
Essentially, many households containing illegal immigrants are not going to want to answer citizenship questions, fearing their responses will draw attention from the federal government. There's precedent to back this up—in an effort to catch draft-dodgers during World War I, census officials shared data with the Justice Department. Likewise, they shared information about Japanese Americans during World War II to aid the Justice Department's internment efforts. And in the early 2000s, the Census Bureau reported to the Department of Homeland Security how many Arab Americans lived in certain zip codes.
So why does it matter if the 2020 census does not count a large number of U.S. residents? Well, thanks to the 14th Amendment, electoral maps are determined by "the whole number of persons in each state," not just U.S. citizens. So while non-citizens, including illegal immigrants, can't vote, congressional reapportionment still takes their residency into account. And the Supreme Court has upheld this.
"Nonvoters have an important stake in many policy debates—children, their parents, even their grandparents, for example, have a stake in a strong public-education system—and in receiving constituent services, such as help navigating public-benefits bureaucracies," Justice Ruth Bader Ginsburg wrote for the Court's majority in 2016. "By ensuring that each representative is subject to requests and suggestions from the same number of constituents, total population apportionment promotes equitable and effective representation."
Back to today's ruling, where Furman agreed with the plaintiffs that adding a citizenship question will mean that "hundreds of thousands—if not millions—of people will go uncounted in the census."
"That undercount, in turn, will translate into a loss of political power and funds, among other harms, for various Plaintiffs," he added.
You can read Furman's entire 277-page ruling here. The decision will most likely be appealed to the U.S. Court of Appeals for the Second Circuit, and possibly even to the Supreme Court.