Liberty Has a New Champion on the Federal Bench
Don Willett has championed economic freedom and accountability for cops.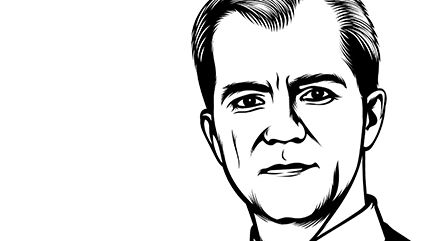 Don Willett first rose to fame as a libertarian-leaning Texas Supreme Court justice who penned constitutional defenses of economic freedom. Since joining the U.S. Court of Appeals for the 5th Circuit in late 2017, Willett has been making a name for himself in another area of the law: criminal justice reform.
In August 2018, Willett took aim at the U.S. Supreme Court's controversial doctrine of qualified immunity, which shields police officers and other government officials from being sued when they violate citizens' constitutional rights. "To some observers, qualified immunity smacks of unqualified impunity, letting public officials duck consequences for bad behavior," Willett wrote in a concurring opinion in Zadeh v. Robinson. "I add my voice to a growing, cross-ideological chorus of jurists and scholars urging recalibration of contemporary immunity jurisprudence."
Next, in October, Willett wrote a unanimous 5th Circuit ruling that voided three "special conditions" for supervised release imposed upon a criminal defendant at sentencing. The problem here was that the federal district court failed to "orally enumerate each condition," thus preventing the defendant from having a "meaningful opportunity to object" at his sentencing, and thereby running afoul of both due process and the Confrontation Clause of the Sixth Amendment. As Willett explained in United States v. Rivas-Estrada, that "requirement isn't formalistic. It's practical.…The point is to give fair notice."
Finally, also in October, Willett wrote another unanimous 5th Circuit opinion, this one allowing an innocent man to sue for damages for false imprisonment. Brandon Lee Moon spent 17 years behind bars for a crime he did not commit. He was finally set free in 2004 after being exonerated by DNA evidence. In 2006, he sued the city of El Paso, Texas, and several of its officials. But the U.S. District Court for the Western District of Texas ruled against him, arguing that his suit was time-barred because it exceeded the two-year statute of limitations set by Texas law.
"But when did the clock start running?" Willett asked in Moon v. City of El Paso. "When Moon was imprisoned in 1988 or when he was released in 2004?" The district court said 1988; Willett concluded otherwise. "Every day behind bars is irreplaceable, with the final day as wrongful as the first," he wrote. "False imprisonment is a continuing tort in Texas—the injury persists until the imprisonment ends—meaning Moon's claim accrued upon his release in December 2004."
It would appear that advocates of criminal justice reform have a new champion on the federal bench.
This article originally appeared in print under the headline "Liberty Has a New Champion on the Federal Bench".