Mom Tells Neighbors Her 9-Year-Old Daughter Could Help Them Do Chores, Cops Arrive With Child Labor Concerns
"Apparently the ad generated multiple phone calls from paranoid neighbors thinking I was using my child as a slave."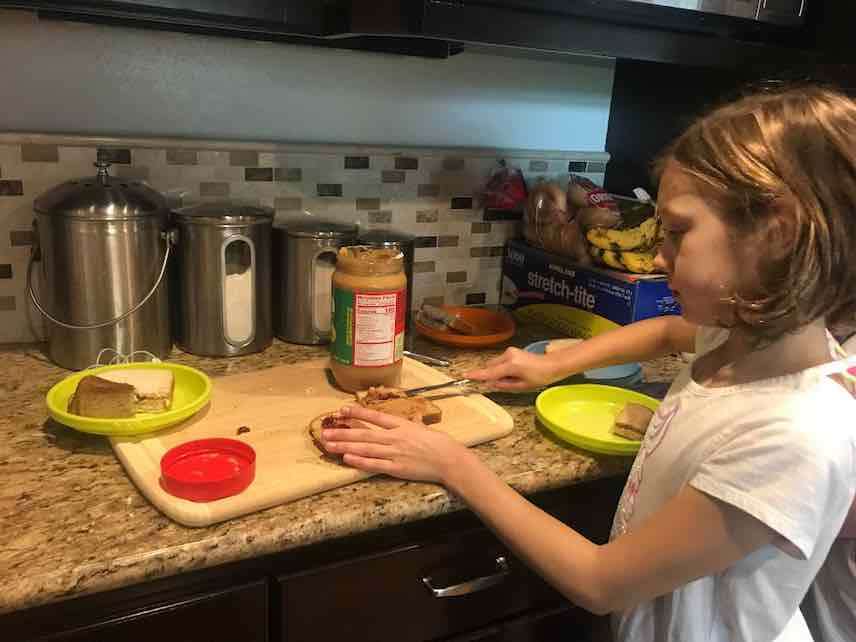 A mother in Woodinville, Washington, posted an advertisement on behalf of her 9-year-old daughter, Sarah, who was willing to do housework—laundry, dishes, etc.—for neighborhood moms who needed help. Six hours later, the cops showed up to make sure Sarah wasn't being abused or worked to death.
That's according to Christina Behar, Sarah's mom, who wrote me a letter about the incident.
"Apparently the ad generated multiple phone calls from paranoid neighbors thinking I was using my child as a slave," wrote Behar.
This should spark some discussion of what we lose when we treat kids as incompetent or endangered, even though they're quite ready to take on some responsibility in "the real world." As that New York Times piece on the relentless demands of modern parenting made clear, many of us, wealthy or not, spend a whole lot of time and cash on our kids' extracurricular "enrichment." Let's remember that making some money, dealing with some challenges, and assuming some responsibility are enriching childhood activities, too.
Here is Behar's letter in full:
Dear Lenore:

My husband and I have three kids ages 9, 7 and 5. We have always tried to raise them to be independent and let them play outside for hours in our family-friendly suburban neighborhood outside of Seattle, walk alone to the neighbors, and have taught them how to cook, clean, do laundry and other household chores that we deem age appropriate. Inspired by your book [Free-Range Kids] I posted an ad on our neighborhood website advertising my daughter as a mother's helper. Moms often ask me for her help and I figured I would take your advice and reach out to others in my neighborhood I may not know. This was the ad:

Mother's Helper

Hello! My almost 10-year old is available as a mother's helper. She is the oldest of three and is quite capable. She can fold and put away laundry, sweep, set tables, clean dishes, take out the trash, make beds, vacuum, make light meals, and keep your kiddo busy. We are a homeschool family so she has a flexible schedule. Please message me if you are interested in meeting with us.

Six hours later the Sheriff was knocking on our door. He was embarrassed and apologetic but said he had to do a welfare to check to make sure I wasn't running a sweat shop! Apparently the ad generated multiple phone calls from paranoid neighbors thinking I was using my child as a slave.

You know I was thinking about it today—I was working in a church nursery with infants at nine years old, babysitting alone by 11, I had a paper route at 12, and was living on my own working almost full-time and going to college at 17. All those things would probably violate our state's child labor laws today.

It's a shame that our culture has resorted to this paranoia. It's robbing our children of the pride that learning skills and hard work bring.

I'm keeping the ad up.
I wrote back to Behar asking about her own reaction to this experience. She responded:
I was shocked that a friendly ad for a child wanting to help a neighbor generated multiple calls to the police and resulted in an actual visit by an officer. Fortunately, in our case, he was sympathetic, although he did leave with a warning that I should never post anything about my child wanting payment for her services.

But my ad was no different than the fliers I made 20 years ago with my friends offering yard work or babysitting. What if I had mentioned compensation? Would Child Protective Services be investigating me then? When I told a few fellow mommy-friends about our surprise visit, I felt judged. I was met with silence or questions like, "Would you actually leave your kid at a stranger's house?"
The knee-jerk distrust of all adults around all kids is a hallmark of our times. Where we could see verve, we see vulnerability. Where we could see neighbors helping neighbors we imagine the worst. Where we could see kids growing up with confidence and competence, we see a rising tide of anxiety.
Letting kids do some work for money isn't making them into slaves. It's making them into adults. That shouldn't be a crime.