Maine Decides All Its Registered Libertarian Voters Are No Longer Registered Libertarians
Now the Party needs to register over 5,000 voters to get on the ballot in 2020, even though it already had that many before the state arbitrarily changed their registration.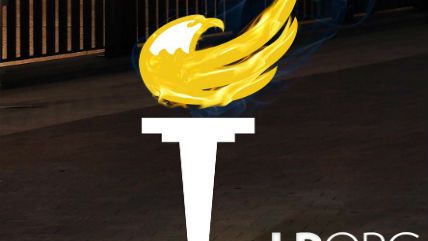 The state of Maine has decided that all 6,168 of its registered Libertarian voters are now going to be "unenrolled" with any party. Why? Because according to the state's rules, the Libertarian Party was no longer a qualified party with ballot access since it failed to have over 10,000 registered Libertarians vote in this year's election.
In a peculiar twist, see this tweet from Maine's secretary of state:
2/2 The Libertarian party has filed a declaration of intent to form a party by enrollment and has until Jan. 2, 2020 to gather at least 5,000 new enrollments. To re-enroll in the party, visit your municipal clerk to fill out a new voter registration card.

— MaineSOS (@MESecOfState) December 17, 2018
So, if the Libertarian Party still had all those voters legally registered as Libertarian, as those voters wished to be registered, then the party would already have the over 5,000 registered voters needed by law to be qualified to be on the ballot. I reported back in 2016 on the Maine L.P.'s eventually successful quest to win ballot access via getting that number of registrants.
The Libertarian Party of Maine, as the Independent Political Report notes:
filed a "Declaration of Intent to Form a Party" with the Secretary of State to begin a campaign to reregister existing Libertarians and add to Libertarian registration numbers to maintain ballot access and qualify for the 2020 primary. Julie Flynn, deputy secretary of state, wrote a December 11 letter to Chris Lyons, chairman of the Libertarian Party of Maine, acknowledging the declaration and clearing the way for the registration effort to begin January 1, 2019….

Previously, the Libertarian Party of Maine had to go to Federal Court to force the Secretary of State to recognize the party in 2016, and the party is currently in the process of taking legal action to keep the state from converting existing registered Libertarians to unenrolled without their permission….

"It's just not right to unenroll voters – never mind doing it without telling them," said Chris Lyons, chairman of the LPME. "It's especially disturbing in these times when more than 60 percent of Americans say they want an alternative to the Democrats and Republicans."