An Immigrant Girl's Death in CBP Custody Draws Criticism
"Our Border Patrol stations were built decades ago to handle mostly male single adults in custody, not families and children."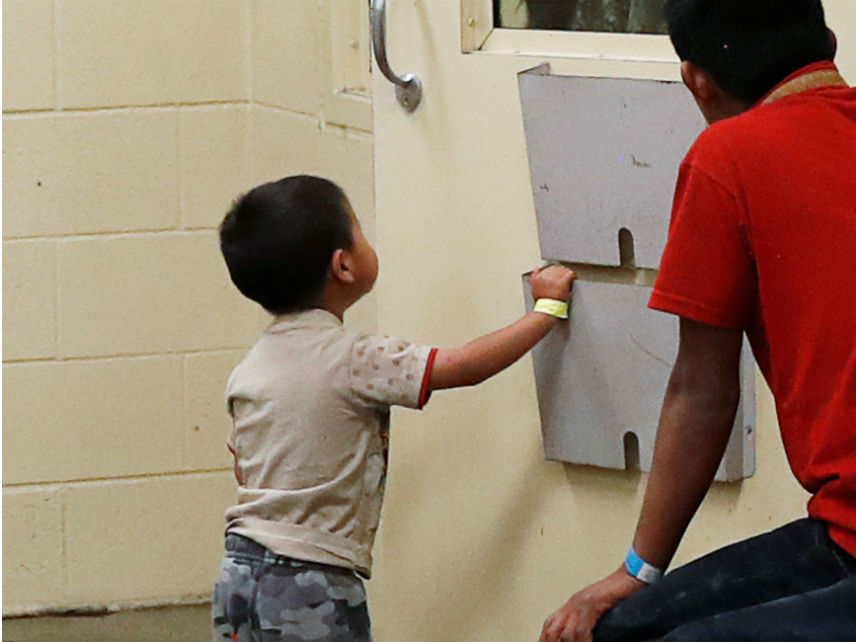 A 7-year-old Guatemalan girl who crossed the southern border died shortly after entering the custody of U.S. Customs and Border Protection (CBP).
The Washington Post reports that in early December, the girl, her father, and about 160 other migrants turned themselves in to CBP agents near Lordsburg, New Mexico. About eight hours after she was taken in custody, the girl began to have seizures. Emergency responders found that she had been deprived of food and water for several days. She went into cardiac arrest, and she died after being transported to a children's hospital in El Paso.
After her death became public, Department of Homeland Security (DHS) Secretary Kirstjen Nielsen called the situation "a very sad example of the dangers of this journey." Nielsen then spoke of the limitations faced by Border Patrol agents, saying the migrants "came in such a large crowd that it took our border patrol folks a couple times to get them all."
Cynthia Pompa of the American Civil Liberties Union took a much harsher tone. "This tragedy represents the worst possible outcome when people, including children, are held in inhumane conditions," she said in a statement. "Lack of accountability and a culture of cruelty within CBP have exacerbated policies that lead to migrant deaths." While the number of border crossings came down last year, she noted, the number of migrant deaths increased. (The number of illegal border crossings is in fact at a 10-year low.)
The Post points out that while food and water are typically provided to migrants in CBP custody, it's unclear whether the girl received provisions or a medical examination while in the agency's care.