The Backpage Scandal Isn't What You Think
How indie media entrepreneurs James Larkin and Michael Lacey became the targets of a federal witchhunt.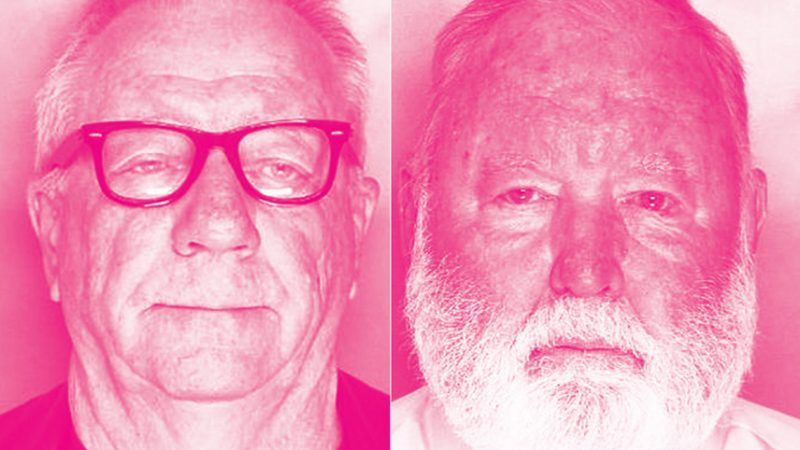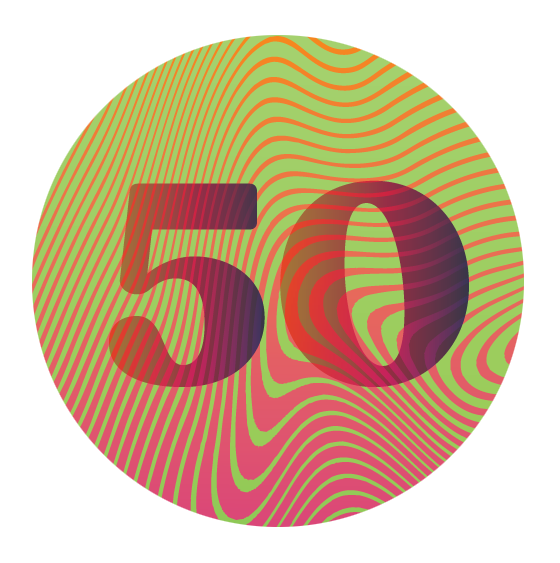 In April 2018, federal agents raided the Arizona homes of Michael Lacey and James Larkin, the longtime publishers of an alt-weekly empire and founders of the classified-ads site Backpage.com.
"There were 20 to 25 agents on the property in flak jackets, all with guns," says Lacey, whose wife's family had been visiting at the time; an armed agent had pulled her nearly 80-year-old mom naked from the shower. After more than a week in jail, Lacey and Larkin were released on $1 million bond apiece but confined to Maricopa County and forced to wear ankle monitors. The Backpage homepage now declares the site seized by the FBI and other federal agencies.
The pair had been under escalating legal and political pressure for years, with an array of high-profile politicians and law enforcement figures accusing Backpage of abetting sexual exploitation. The site's "Adult" section housed ads for escorts, dominatrixes, strippers, webcammers, and other legal categories of adult entertainment—but media coverage of the bust framed it as a victory against "human trafficking."
The actual charges included in the federal indictment against Lacey, Larkin, and several former colleagues say otherwise. They stand accused of violating the Travel Act by facilitating prostitution, of money laundering, and of conspiracy.
The two men's publishing careers began with the launch of the Phoenix New Times in 1970. By the time they sold the publication in 2012, its parent company owned 17 weekly papers, including New York City's iconic Village Voice, plus outlets in Dallas, Denver, Los Angeles, Miami, Seattle, and St. Louis. The papers had relied heavily on classified ads for revenue, but as the internet gained ground, print "classifieds just got wiped out," says Larkin. So in 2004, they launched Backpage.com to fill the gap.
Over time, the site became popular and profitable—but its success made it a target in a tangle of political crusades, subject to a variety of boycotts, investigations, and lawsuits. At first, Lacey and Larkin were unfazed. "We've had personals from day one," says Larkin. "We've had adult advertising from 1970."
In addition, the pair had good reason to believe that both the First Amendment and a federal statute were on their side. Under Section 230 of the Communications Decency Act, digital platforms don't count as the speakers of things their users or commenters post. This means they can't be convicted on state charges or sued in civil court for nonprotected speech—true threats, defamation, solicitations to commit crimes, and so forth—that their users might engage in. Voluntary efforts from the platform to curb or prohibit such content (by employing content monitors and automated filters, for example) don't change that.
Because of Section 230, Lacey and Larkin credibly thought they were safe from ambitious private lawyers and state attorneys general who wanted to treat them as complicit in illegal transactions they unknowingly facilitated through Backpage. (The platform had taken a tough stance on posts involving minors but was more lax about "escort" ads that hinted at adult prostitution.) But that provision, it turned out, couldn't stop the feds from targeting them under the same laws it has been using against actual prostitution rings for more than a century.
Prostitution is banned in almost every municipality in the country, generally as a misdemeanor offense. Though it is not against federal law, federal statutes like the Travel Act and the Mann Act declare that minor local offenses can become federal business if state lines are crossed—even electronically.
In Backpage's case, the government argued that running a website where sex workers advertised was enough to make the owners guilty of promoting prostitution. Thus, the "enterprise," headquartered in Phoenix but used by people around the country, was involved in unlawful conduct involving interstate commerce and travel.
Notably, none of the charges against Backpage are for sex trafficking, which is against federal law. In fact, for years Lacey and Larkin's outfit had been integral to law enforcement efforts—reporting suspected minors who turned out to be runaway teenagers, providing records on criminals who had used the site, and testifying in trials that led to federal indictments against abusive pimps.
Carl Ferrer, a previous vice president and CEO of Backpage under Lacey and Larkin who bought the company from them in 2015, even received a commendation from the Department of Justice for his help fighting sex trafficking. "Can't do this without your help," an FBI agent working juvenile exploitation cases wrote to Backpage staff in 2015—one of hundreds of positive comments the platform received from law enforcement officers. And since the site was seized in April, numerous local news reports have cited cops saying it's now harder to find missing young people and to nab potential pimps.
The disparity between rank-and-file police comments and those made by elected officials is stark. The former generally acknowledge that commercial sex—yes, sometimes involving minors and/or victims of abuse—will go on with or without digital tools to facilitate it. Shutting down Backpage didn't even make a dent in the volume of online adult ads, according to a Washington Post analysis. It simply dispersed them through a wider range of platforms. Yet politicians insist on casting classifieds websites as the biggest cause and a main hub of forced and underage prostitution. Sen. Kamala Harris (D–Calif.) has described Backpage as the world's "top online brothel."
That the public case against Backpage bears so little resemblance to the actual charges against it is partly a result of a mass panic over the confluence of sex and technology. That cultural near-hysteria has been stoked by a strange-bedfellows coalition of the Christian right, progressive feminists, and opportunistic lawmakers on both sides of the political aisle.
Initially, the target was Craigslist, the earliest and most prominent platform for online classifieds. But that site escaped relatively unscathed by caving to a demand from the National Association of Attorneys General (NAAG) to remove a section explicitly labeled for adult advertising. The move didn't stop people from publishing ads for prostitution, of course—the posts merely moved to other parts of the platform. When NAAG made the same demand of Backpage, its founders refused, arguing, with Craigslist as evidence, that doing so would make no difference.
Lacey and Larkin were no strangers to suing, or getting sued by, the government. As the heads of New Times Inc. and later Village Voice Media, the men helped overturn Arizona's law against advertising abortion services, found themselves the target of a federal antitrust investigation, and won $3.75 million from Maricopa County after a wrongful arrest ordered by Sheriff Joe Arpaio. (They funneled the money into the Frontera Fund, which finances Latino and migrant rights causes.) Nor did their alt-weeklies shy away from fights with local powerbrokers or larger media players, having published stories on the murder of Phoenix journalist Don Bolles that implicated local liquor bigwigs; taken aim in the '80s at Sen. John McCain's cozy relationship with savings-and-loan scammer Charles Keating; exposed Cindy McCain's drug troubles; and fact-checked falsehoods from New York Times columnist Nicholas Kristof, to name a few examples.
"We've made considerable enemies over the course of 40 years of journalism," says Lacey.
The political campaign against them came to a head in January 2017, when they were forced to appear before a Senate committee. In theory, the hearing was focused on the narrow question of whether Backpage had intentionally edited user posts in a way that would eliminate its protection under Section 230. In practice, "it was a star chamber experience," Larkin says. "They didn't have any interest in anything other than their political grandstanding."
Now, at the state's request, their criminal trial isn't scheduled until 2020. For the most part, they remain optimistic. "They're going to have to win this in court," Lacey says, "and we don't think they can, and our lawyers don't think they can."
But they've also been discouraged by what feels like dirty play from prosecutors. "They won't produce evidence, they won't turn over things," says Lacey. "It's just harass, harass, harass."
The government has already frozen most of the men's assets and is attempting to seize what's left. They're worried about how they'll pay their lawyers if this persists, especially with all the extra work prosecutors have been creating. The state has also made moves intended to separate them from their current lawyers. "It's just a brutal prosecution," Larkin says. "They're going to bend us to their will."
He and Lacey think the goal is to force them into a plea deal by dragging out the process and exhausting their resources.
"This is the biggest speech battle in America right now," Lacey says. "The First Amendment isn't [just] about protecting the rights of The McLaughlin Group to speak their mind on television. This is specifically what the fuck it's about. Unpopular speech. Dangerous speech. Speech that threatens the norm. Not only do we have that right, our readers have that right. The [Backpage] posters have that right."
This article originally appeared in print under the headline "The Backpage Scandal Isn't What You Think".