The Sorry State of FOIA
More than 50 years later, it is a wheezing, arthritic artifact of more optimistic times.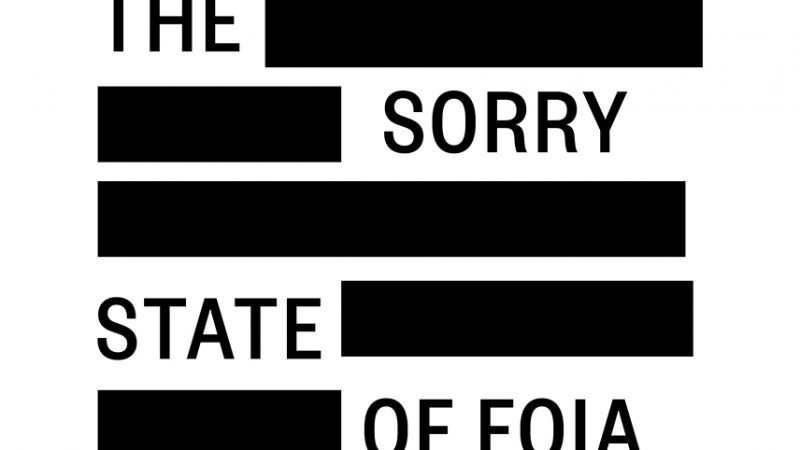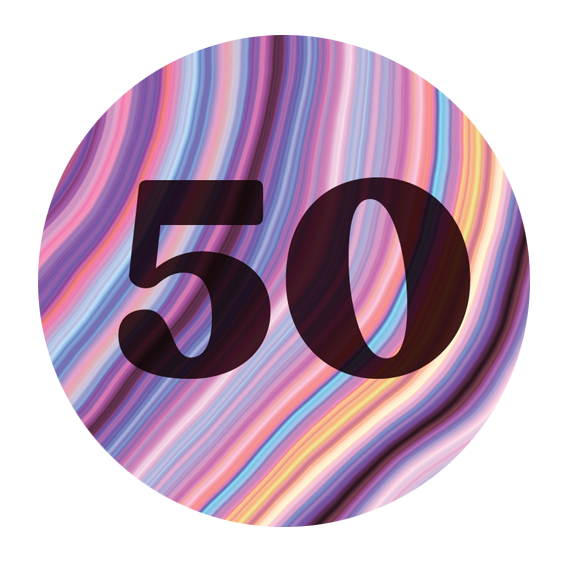 When the Freedom of Information Act (FOIA) was passed in 1966—about five years before public trust in government started to crater as a result of the Pentagon Papers and then Watergate—it was a landmark law and an exciting, promising new tool for reporters, researchers, and concerned citizens. More than 50 years later, it is a wheezing, arthritic artifact of more optimistic times.
More people than ever want to know what the government is doing in their name and with their money. The number of submitted FOIA requests has steadily increased year-over-year, a trend that has only accelerated under the daily controversies of the Trump administration, which said it received roughly 800,000 such requests in 2017, a record. At the same time, despite recent legislation to strengthen the law, it's more difficult than ever to pry loose documents about the federal government. The Associated Press reported in March that the number of FOIA requests denied or censored by the feds also hit a record high in the first year of the Trump administration: "The times the government said it would be illegal under other U.S. laws to release requested information nearly doubled to 63,749."
Unsurprisingly, we also saw a record number of freedom-of-information lawsuits filed against various federal agencies in 2017. There were 651, according to The FOIA Project, which tracks federal public records litigation. That followed record numbers of FOIA suits in 2016 and in 2014. "Court backlogs of pending FOIA litigation have climbed even faster, with hundreds of cases waiting resolution," The FOIA Project reported in January. "Indeed, the backlog is already approaching 900 cases and unless steps are taken may top a thousand in the near future."
Adam Marshall, an attorney at the Reporters Committee for Freedom of the Press, says one explanation for the spike in lawsuits is "increased frustration with how badly the FOIA process at the administrative stage is failing."
"That's true on both substantive and procedural grounds," he continues. "Information is being withheld that shouldn't be, but also it's taking an incredibly long time to even get decisions about FOIA requests, to the point where people feel like they have no choice but to file a lawsuit to just get a response to their request."
If you don't have the money to lawyer up, you'll have to content yourself with waiting months, and often years, for documents. The average time to receive a processed FOIA request from the State Department in fiscal year 2017 was 652 days, for example. The average time to receive a response to an administrative appeal was 503 days.
One solution to this, Marshall says, would be for the government to pro-actively release more documents, including simply handing over records when asked instead of forcing requesters to go through the formal FOIA process in the first place. This was one of the principles in President Obama's vaunted, day-one memorandum on transparency, which ordered federal agencies to operate under a "presumption of openness."
Of course, the self-proclaimed "most transparent administration in history" ended up falling far short of its own aspirations. Many of the Trump administration's secretive tendencies, such as keeping the White House visitor logs hidden from the public, were made possible by the Obama administration. But almost all presidents have understood that paying lip service to transparency was good politics, even if they failed to deliver on the rhetoric in practice.
"This legislation springs from one of our most essential principles: A democracy works best when the people have all the information that the security of the Nation permits," Lyndon B. Johnson said in a signing statement to the original FOIA law. "No one should be able to pull curtains of secrecy around decisions which can be revealed without injury to the public interest."
Trump, an exception, has not issued any proclamations or memos stating his administration's commitment to upholding those principles.
"Every president going back decades has done that," Marshall says. "Not to say that any of those statements or commitments were lived up to, but putting them out, I think, does mean something. It signals to the public and the employees of the federal government something about the administration's commitment or view of FOIA, so the absence of a statement, let alone following through on it, is telling."
This article originally appeared in print under the headline "The Sorry State of FOIA".