Does Trump Really Think You Need ID to Buy a Box of Breakfast Cereal?
Also, are people putting on disguises so they can vote more than once?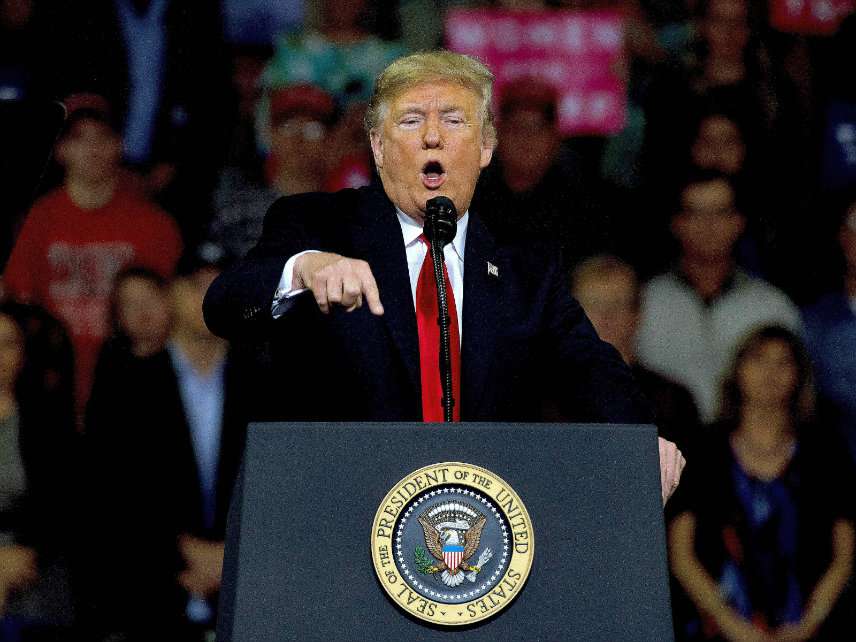 In an interview today with The Daily Caller, President Donald Trump seemed to suggest that you need ID to buy cereal.
Trump's remarks about cereal came as he continued to emphasize the importance of voter ID laws in order to prevent alleged voter fraud. "If you buy a box of cereal—you have a voter ID," the president said. "They try to shame everybody by calling them racist, or calling them something, anything they can think of, when you say you want voter ID. But voter ID is a very important thing."
So was Trump saying you need an ID to buy cereal? It wouldn't be the first time he's made a head-scratching remark about IDs and groceries. Back in August, Trump said people need to bring photo identification with them to the grocery store. "You know, if you go out and you want to buy groceries, you need a picture on a card, you need ID. You go out and you want to buy anything, you need ID and you need your picture," he said.
Later, White House Press Secretary Sarah Huckabee Sanders appeared to defend her boss, noting that you do in fact need to "show your ID" to purchase alcohol. Trump, though, had not said anything about alcohol.
Trump was not completely wrong. If you pay for your groceries with a check, you do need to show ID. But just 4 percent of grocery store transactions were carried out with a check in 2017, according to MarketWatch.
As The Washington Post pointed out, Trump's not the only president or presidential candidate who doesn't seem to understand how supermarkets work. In 1992, then-President George H.W. Bush seemed "amazed" by a grocery store scanner, according to The New York Times. And in 2007, then-GOP presidential candidate and former New York City Mayor Rudy Giuliani grossly underestimated how much bread and milk cost. In 2008, GOP presidential candidate John McCain admitted he hadn't pumped his own gas in years and couldn't say how much it cost.
Trump also made another questionable claim today in regard to alleged voter fraud. "The Republicans don't win and that's because of potentially illegal votes," he told The Daily Caller. "When people get in line that have absolutely no right to vote and they go around in circles. Sometimes they go to their car, put on a different hat, put on a different shirt, come in and vote again. Nobody takes anything. It's really a disgrace what's going on."
Trump did not provide any evidence in defense of his assertion that voters are disguising themselves in order to vote more than once.
Correction: This post originally stated that Giuliani made his remarks about bread and milk in 2008. In fact, the comment came in 2007.