Michelle Obama Felt 'the Shadow of Affirmative Action' as Princeton Undergrad
Her experience is a good example of why affirmative action policies are a bad idea.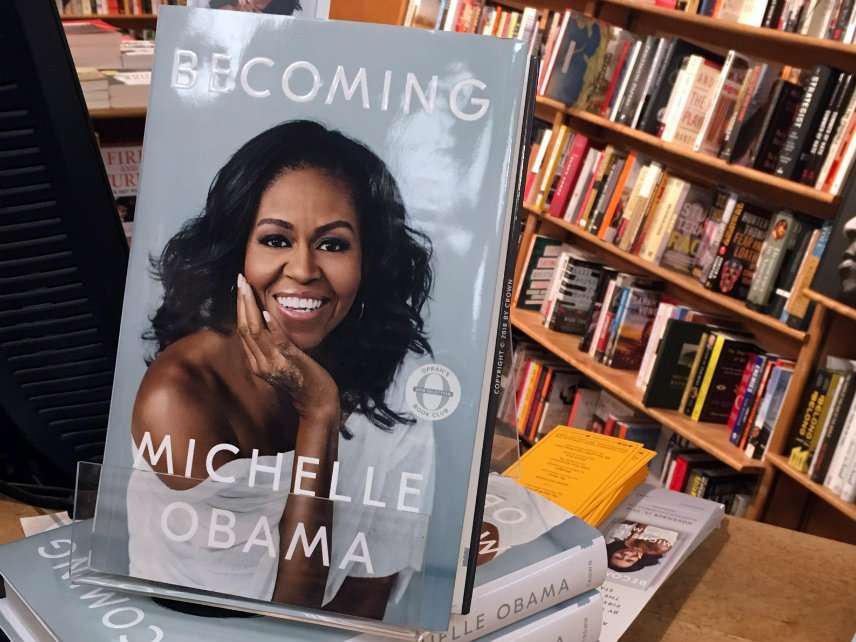 Michelle Obama felt "the shadow of affirmative action" as an undergraduate student at Princeton University, the former first lady writes in her new book, Becoming.
Obama, who graduated in 1985, says she sometimes wondered why she had been accepted into Princeton, a majority-white school, in the first place. "It was impossible to be a black kid at a mostly white school and not feel the shadow of affirmative action," Obama writes. "You could almost read the scrutiny in the gaze of certain students and even some professors, as if they wanted to say, 'I know why you're here.'" This was often "demoralizing," Obama says, while acknowledging she "was just imagining some of it."
"It planted a seed of doubt. Was I here merely as part of some social experiment?" she asks.
The former first lady says she gradually realized that affirmative action wasn't the only way the school filled quotas. "As minorities, we were the most visible, but it became clear that special dispensations were made to admit all kinds of students whose grades or accomplishments might not measure up to the acknowledged standard," she writes. Obama cites student-athletes, as well as the "legacy kids" who attended Princeton like their "fathers and grandfathers" before them, "or whose families had funded the building of a dorm or a library."
Princeton probably did use affirmative action to raise enrollment numbers for minority students, but the school apparently didn't do a great job. "There were so few of us minority kids at Princeton, I suppose, that our presence was always conspicuous," Obama writes. She adds that this drove her to "overperform" in order to "keep up with or even plow past the more privileged people around" her.
This is not the first time Obama has talked about her experience as a black student at Princeton. In May, she posted on Instagram about how "scary" it was to be a black "first generation college student" at a school consisting of "generally white and well-to-do" students.
She was also interested enough in race relations that she wrote her Princeton senior thesis on the topic. The thesis surveyed black Princeton alumni to see how they "felt about race and identity after being at Princeton," Obama writes in Becoming. In 2013, National Affairs provided more details on the thesis, which was titled "Princeton-Educated Blacks and the Black Community":
Black alumni were asked whether they felt "much more comfortable with Blacks," "much more comfortable with Whites," or "about equally comfortable with Blacks and Whites" in various contexts during three different periods in their lives—before attending Princeton, while students at Princeton, and after leaving Princeton.
Her senior thesis aside, Obama's experience at Princeton is a good example of why affirmative action policies aren't a good idea. Citing Jonathan Haidt, a social psychologist and professor at New York University, Reason's Robby Soave explained in 2016 that racial quotas can cause white students to look down on their black classmates. Soave wrote:
[W]hen administrators artificially sort people according to race in a manner ordained by race-based college admissions, they will inflame tensions by creating a false race-based achievement gap. In this way, efforts to increase diversity and combat racism are actually worsening the problem.
To be clear, Obama certainly deserved to get into Princeton. By all accounts, she was a brilliant student who went on to become an accomplished lawyer. But the fact that people looked down on her because of Princeton's affirmative action policies is unfortunate, just as it is for all deserving minority students who wonder whether they're just filling a quota.