Juul Announces Preemptive Restrictions on Its E-Cigarette Flavors
The company's plan to prevent underage vaping, which includes limits on constitutionally protected speech, goes beyond what the FDA is expected to require.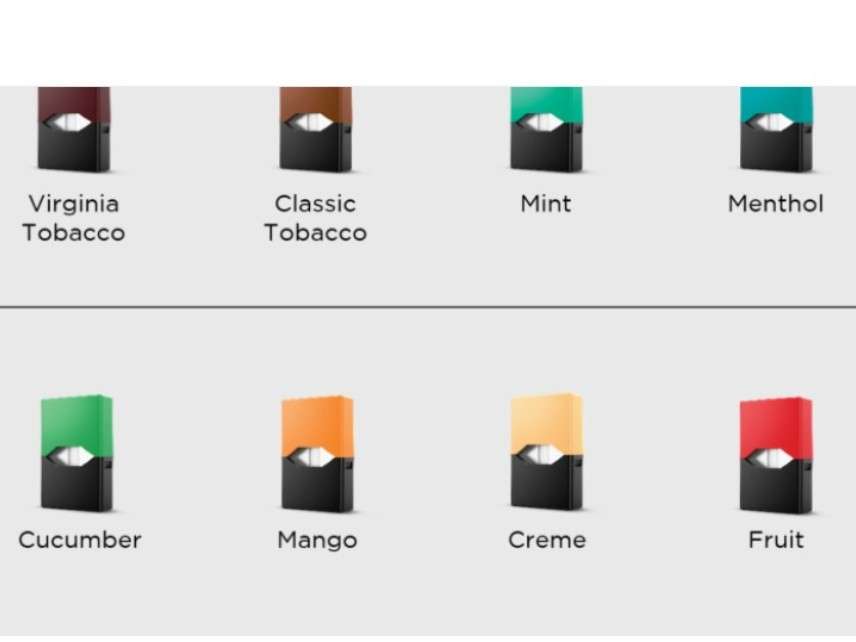 Today the company that makes Juul e-cigarettes announced a "Youth Prevention Action Plan" that includes withdrawing most of its flavors from brick-and-mortar stores in response to the Food and Drug Administration's demands that it do something about underage vaping. The concession illustrates the FDA's power to impose restrictions on e-cigarette manufacturers and limit consumer choice even without bothering to issue formal regulations.
"We launched flavors like Mango, Fruit, Creme, and Cucumber as effective tools to help adult smokers switch from combustible cigarettes," Juul Labs says. "However, we are sensitive to the concern articulated by [FDA] Commissioner [Scott] Gottlieb that '[f]lavors play an important role in driving the youth appeal,' and understand that products that appeal to adults also may appeal to youth. As of this morning, we stopped accepting retail orders for our Mango, Fruit, Creme, and Cucumber JUUL pods [from] the over 90,000 retail stores that sell our product, including traditional tobacco retailers (e.g., convenience stores) and specialty vape shops."
That move goes beyond the restrictions that the FDA is expected to announce this week, which ban e-cigarette flavors except for tobacco, menthol, and mint from stores that admit minors but allow their sale by tobacconists and vape shops. Altria, which makes MarkTen e-cigarettes, has already said it will stop selling pods in flavors other than tobacco, menthol, and mint anywhere until the FDA approves them. The two companies together account for nearly four-fifths of the U.S. e-cigarette market.
It is still not clear what form the FDA's new rule will take. The National Association of Convenience Stores notes that the Family Smoking Prevention and Tobacco Control Act, the 2009 law that gave the FDA authority over tobacco products, says the agency may not "prohibit the sale of any tobacco product in face-to-face transactions by a specific category of retail outlets." But since the FDA has threatened to move up the deadline for approval of e-cigarettes or take flavored varieties off the market altogether, it has a lot of leverage to demand changes short of those actions. As Gottlieb noted in an interview with Politico last week, "This is an existential threat for them."
In addition to removing most of its flavors from offline vendors, Juul says it is "adding additional age-verification measures to an already industry-leading online sales system that is restricted to people 21 years old" or older; limiting customers to "two devices and fifteen JUUL pod packages per month, and no more than ten devices per year" in an effort to prevent bulk purchases of e-cigarettes that may be diverted to minors; and "attacking the presence of JUUL Labs on social media in two ways—eliminating our own social media accounts and continuing to monitor and remove inappropriate material from third-party accounts." That last item suggests the FDA can indirectly censor constitutionally protected speech by holding the threat of ruinous regulatory action over the heads of e-cigarette companies.
Juul evidently has calculated that it will do better in the long run by heading off more drastic measures aimed at fighting what the FDA, based on data the public still has not seen, describes as an "epidemic" of underage vaping. But the immediate effect will be to limit the options available to smokers who might be interested in switching to e-cigarettes, making these harm-reducing products less accessible and less appealing, which may lead to more smoking-related deaths than would otherwise occur.